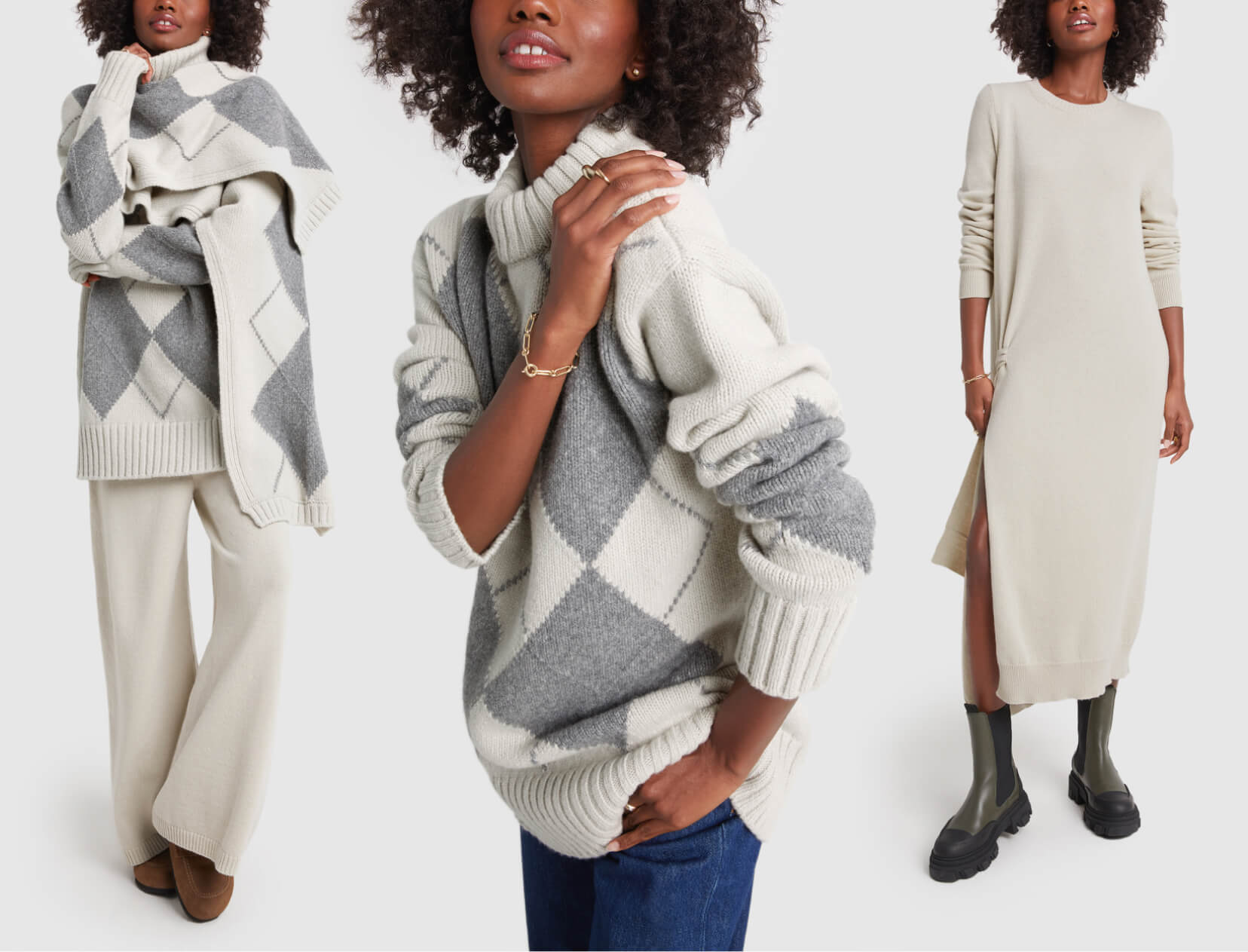 4 G. Label Knits, Infinite Possibilities
Knitwear is to winter dressing what protein is to a balanced meal: You won't get very far without it. It's the foundation that helps every other element on your plate—er, outfit—do its part to sustain you. Here, all the ways you can make the most of your cozies.
We designed these knits to complement one another in fit, silhouette, and purpose. You may want to team them up in twos and threes—crewneck and pants, sweaterdress and pants, cape and anything (as per Gwyneth's Guide to Holiday Etiquette). And you'll definitely want to mix them in with your base layers and outerwear regulars.
JOEY SWEATER PANTS
Match Point
Easy Does It