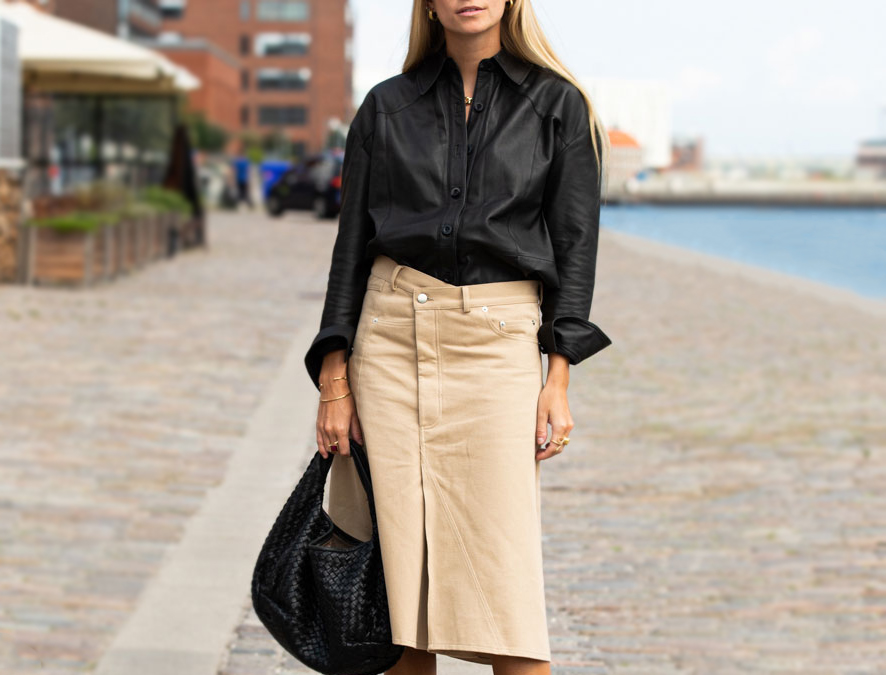 3 Failproof Pieces for Fall
Along with tax day, dental check-ups, and your partner's birthday, summer's meteorological costume change into autumn can be filed under "events that sneak up on you." Preparing for the inevitable helps—below, three foundational pieces to invest in now, so you can give yourself a pat on the back later.
THE LEATHER TROUSERS

They're the post–Labor Day shortcut to chic—and Totême's version, with straight legs and trouser detailing, offers a structural update, too. Complement the menswear-inspired silhouette with feminine flats in an eye-catching print.
THE SWEATERDRESS

Nail the five-minute outfit with an equation that always comes out right: sweaterdress + swingy shoulder bag + block-heel boots. Swap in sneakers when Saturday rolls around, and don't be shy with the sparkle.
THE CLASSIC TRENCH

Slipping on a well-cut trench coat is transformative. The OG fall silhouette takes a tee and jeans from functional to Parisienne as quickly as you can say "add red lips." It hardly matters what you're wearing underneath—but wide-leg trousers and a slim sweater is an excellent place to start.