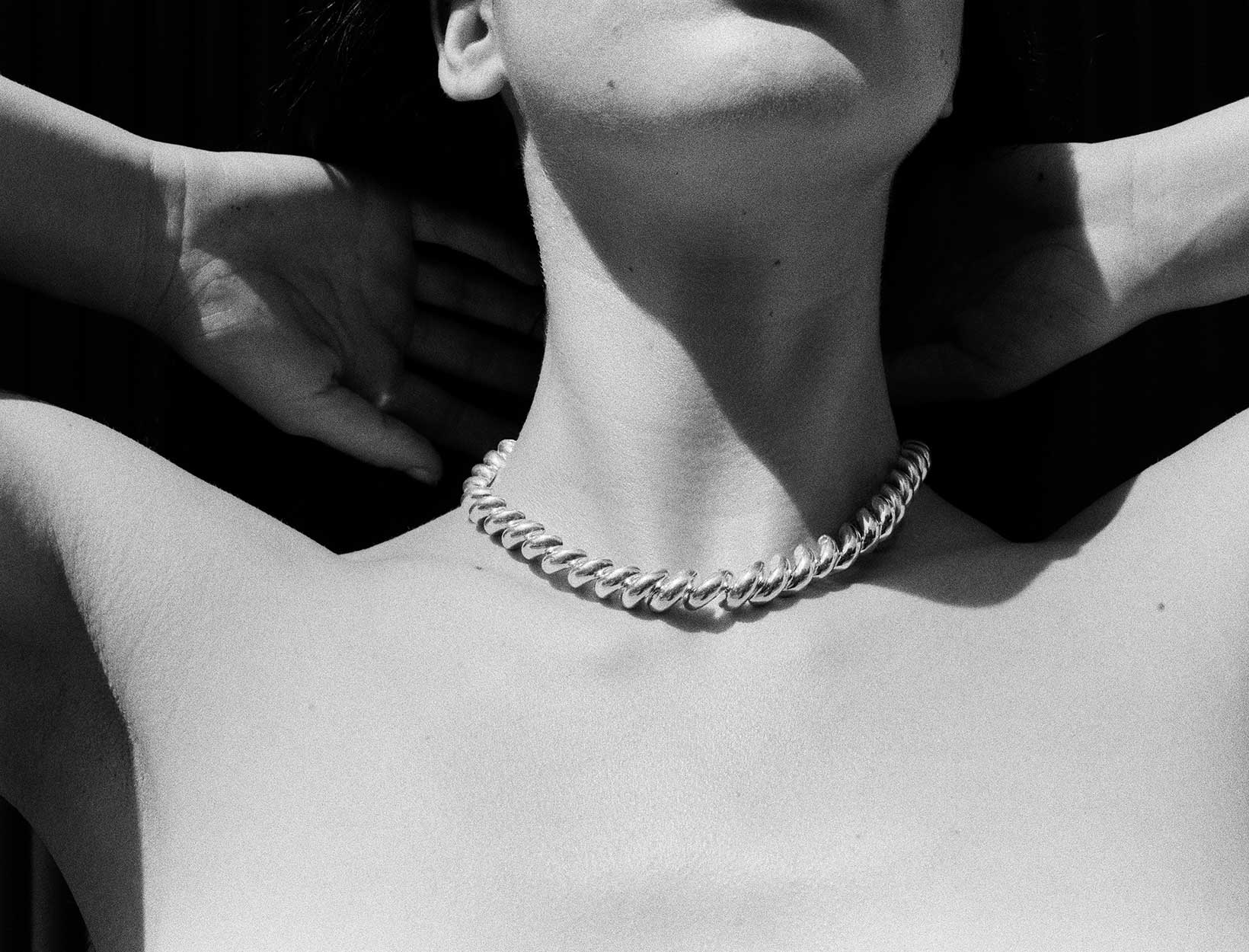 A Gold Mine
of Bold

Jewelry-Box Upgrades
There are three kinds of jewelry out there: the hit of glimmer you never ever take off, the shameless compliment-collectors you trot out for special occasions, and the somewhere-in-between outfit-finishers that take an everyday look from zero to "I brought my A game." These shining examples are novel in spirit, wearable by nature, and like no other gems in your stash.
Laura Lombardi

Linked In

Made from repurposed materials like bold, chunky brass, Laura Lombardi's low-key glamorous chains are as elegant as they are easy on the wallet. Best double—or triple—up.
Colette Jewelry

STELLAR ADDITIONS

We all know who the true star of this show is: French-Mexican designer Colette's enchanting eight-point talismans, which take all kinds of mystical cues from the cosmos.
Anita Ko

MODERN MARVELS

Whimsical diamonds that wrap around your finger, an earring that doubles up on one ear, lustrous lobe huggies—Anita Ko's novelty pieces are both modern and enduring in equal measure.
Vram

Art of Gold

Mini works of art, but make them wearable: Vram's sculptural gold pieces—glistening enthusiastically with vibrant stones—aren't just imaginative; they're inimitable.
Suzanne Kalan

A Cut Above

Suzanne Kalan's asymmetrical baguettes are like a (very sparkly) study in silent anarchy: Leaning up, down, and all around, they're nontraditional in the best way possible.
Jennifer Fisher x goop

CIRCLE BACK

Go big with Jennifer Fisher's confidence-boosting hoops in gold or silver, or go home with their equally cool counterparts that are half an inch smaller (and weigh next to nothing).
Harwell Godfrey

CRYSTAL CLEAR

Harwell Godfrey's geometric gems are made with natural stones—like malachite, rock crystal, and diamonds—believed to bring balanced energy to the wearer (that would be you).