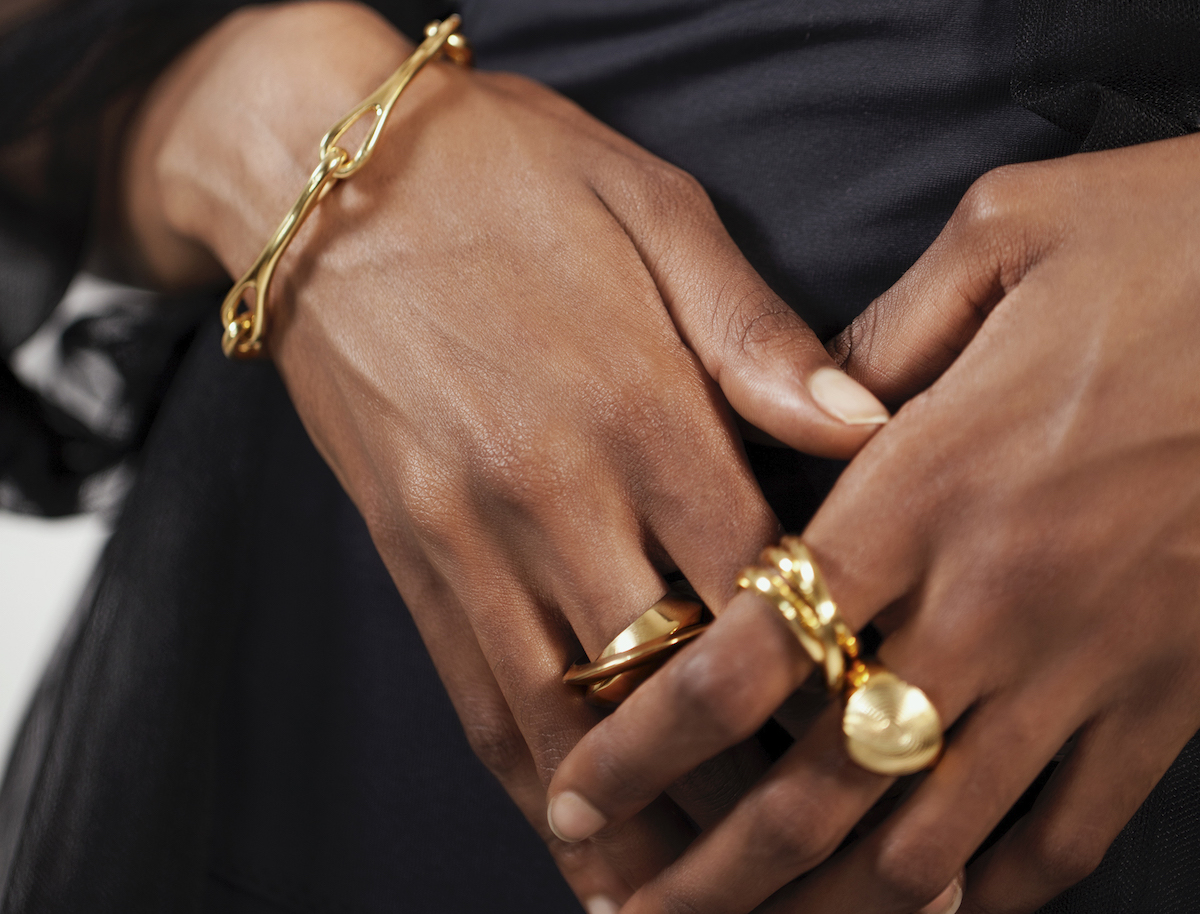 The Price Is Right: Chic, Shiny Jewelry under $300
From fluid, sculptural shapes to vintage-inspired pieces bold enough to please a die-hard maximalist, these five female-led jewelry brands are serving up solves to make stay-at-home dressing much more interesting.
What makes these pieces stand out is the personality baked into the design: There's something for the symbolist, the art lover, the '90s enthusiast—and the collections are even cooler once you know the maker's vision. We checked in with a few to find out what makes them tick. Coincidentally, it's often exactly what makes their pieces click with nearly any outfit.
CARE TIPS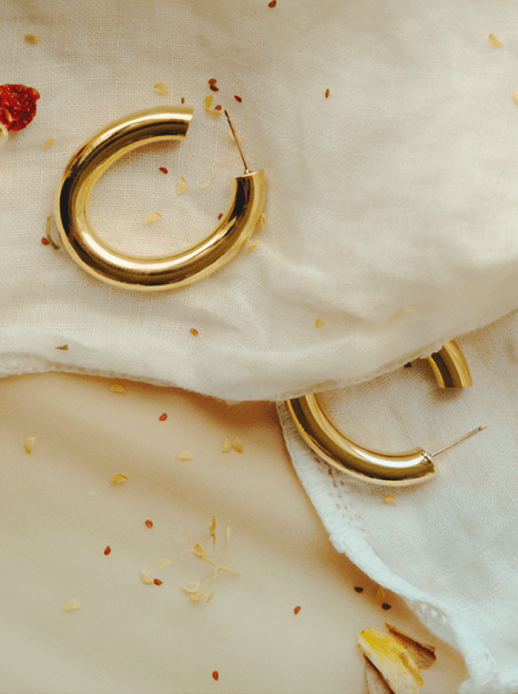 Photo courtesy of Laura Lombardi
Polishing
This genius formula for cleaning raw brass and sterling silver comes from Laura Lombardi: Make a paste using half a lemon and a teaspoon of baking soda, apply to jewelry, and use a cloth (cotton or cotton-linen works well) to rub in one direction until clean. Wipe off the paste, rinse with water, and pat dry.
Cleaning
Remove patina and stains without chemicals by setting your piece in a bowl filled with water and dish soap, then gently cleaning with a soft-bristle toothbrush.
Care and Repair
Most designers include a care cloth with purchase, and many—Sarah Chloe, for example—offer complimentary cleaning services. If your piece needs a repair (accidents happen!), circle back to the brand. Many offer repair services at no cost or for a small fee.
Maintenance
As with an investment bag or a good pair of shoes, it's worth taking jewelry in for a professional cleaning annually (or when you want to amp up the shine).