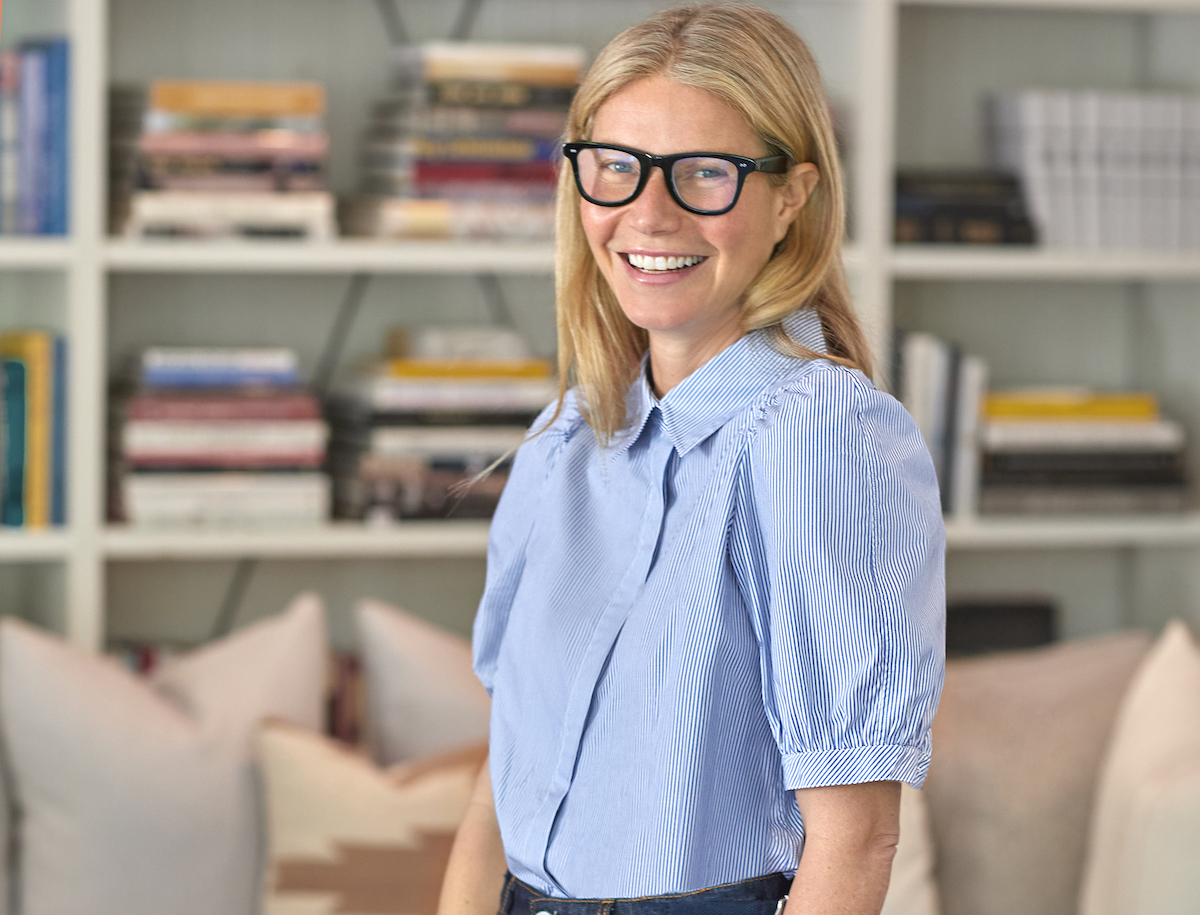 How We're Styling the Latest
G. Label Core Collection Drop
The only thing better than designing new classics is remastering them—hence the G. Label team's palpable excitement as they work on each new Core Collection launch. When the rest of us got a look at the latest drop, a few favorites stood out: a vintage goop University sweatshirt (from one of our early launches, back in 2017!), our beloved JP Workwear Jeans rebooted in true-blue denim, and a puffed-and-pin-tucked blouse with a fresh new collar. Together, this trio makes the perfect five-minute outfit, but it's also a look with legs. Here's how to run with it.
CORE CURRICULUM
Sharp, collared pinstripes meet denim with cargo detailing, and the result is a look that works just about anywhere. Balance casual-cool high-tops with shiny, on-trend earrings (we love these chunky, '80s-inspired double hoops) and wrap it all up with an elevated take on the classic collegiate sweatshirt.
COLLAR BACK
This is that universally outfit-enhancing top that can carry a full-length trench into spring, then float your favorite shorts straight through summer: It's just that—ahem—buttoned-up. Loosen the collar to keep it casual and make room for a bar-chain choker, plus a pendant or two.
UTILITY DEPARTMENT
Drawn to the workwear trend, but hesitant? The JP jeans are here to help. The perfect base for a monochromatic look, yes, but if your style leans more feminine, don't be intimidated. Overwashed blue denim softens the cargo details, especially with an airy, romantic top and strappy sandals.
TOP LAYER
This heather-grey heroine is just like your collegiate sweatshirt, but more of an overachiever. Our MO is to style it like a tee (i.e., with almost anything), then hit the high-low notes. Let a feminine, embroidered collar peek out from under the crewneck, French-tuck the hem into an A-line maxi, and finish the look with a slouchy-but-structured zip-up as your top layer.