6 Ways to Style a goop-Favorite Sweater
We cover things we're into and think you might be, too. If you purchase through an external link here, goop may earn a commission.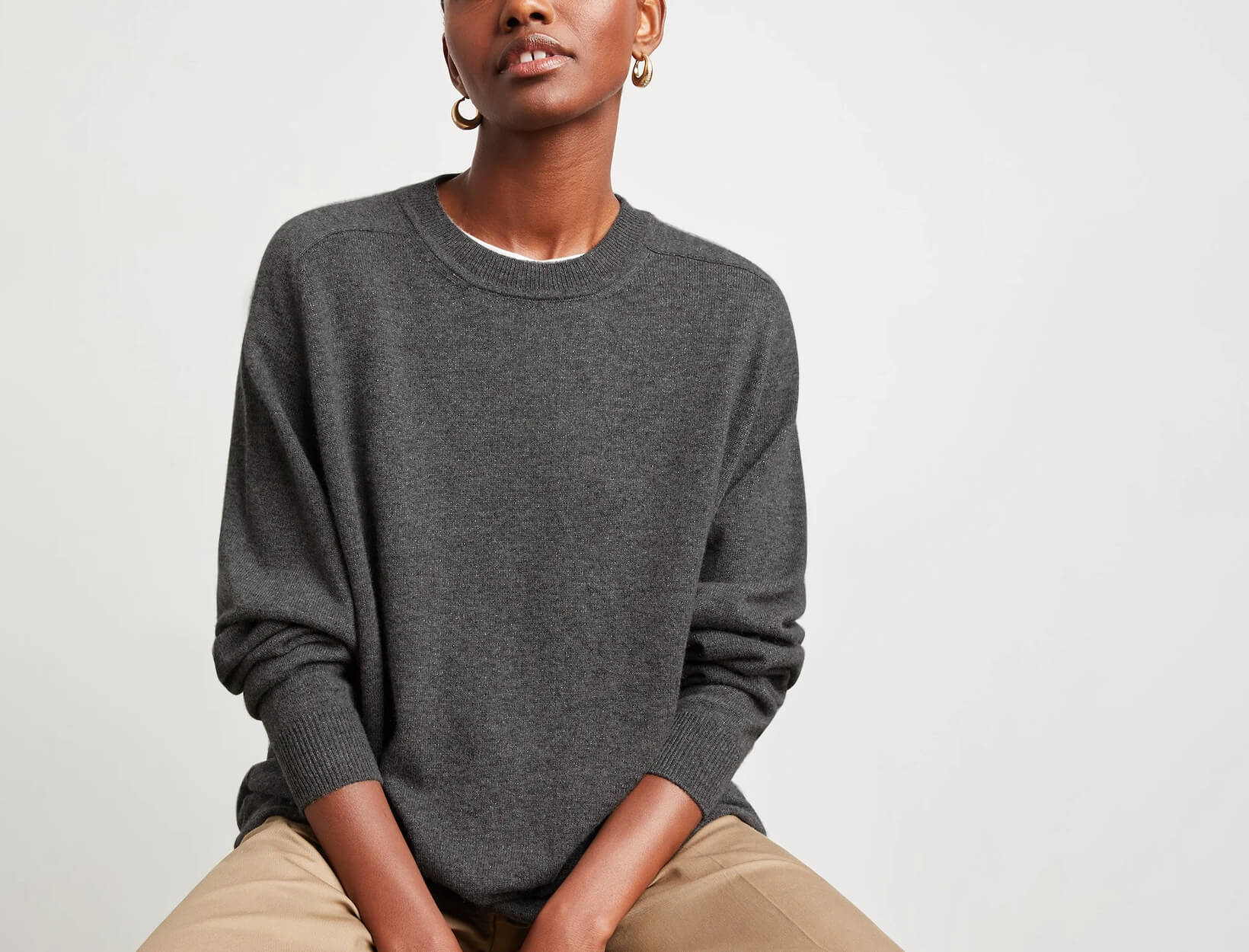 We first launched the Gia Cashmere Crewneck back in 2022, and it sold out almost instantly. Then we reissued it in two new colors—classic navy and goes-with-everything grey—for those who missed it the first time around. Then we decided to recut it with a slightly slimmer fit, and that sweater quickly became one of the most valuable styling pieces in the goop fashion closet.
Here's why we love it: It's lightweight and layerable. It's slouchy in a chic way, like you swiped it from your partner's side of the closet. And because it's made in Italy from ultrasoft cashmere, it feels as incredible on as it looks. Below, we've outlined six ways to wear it. If you think of more, tag us at @goop—we'd love to see how you're styling it.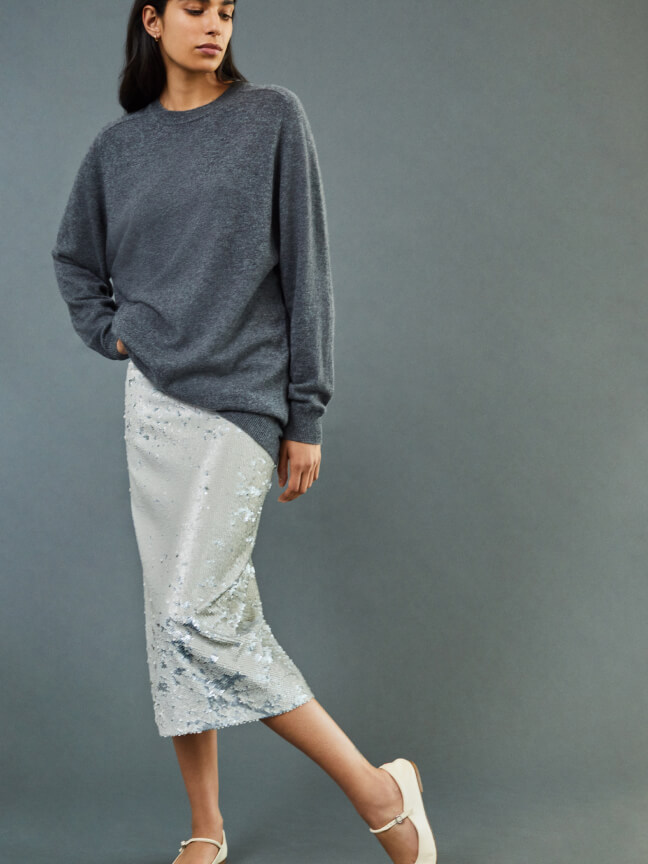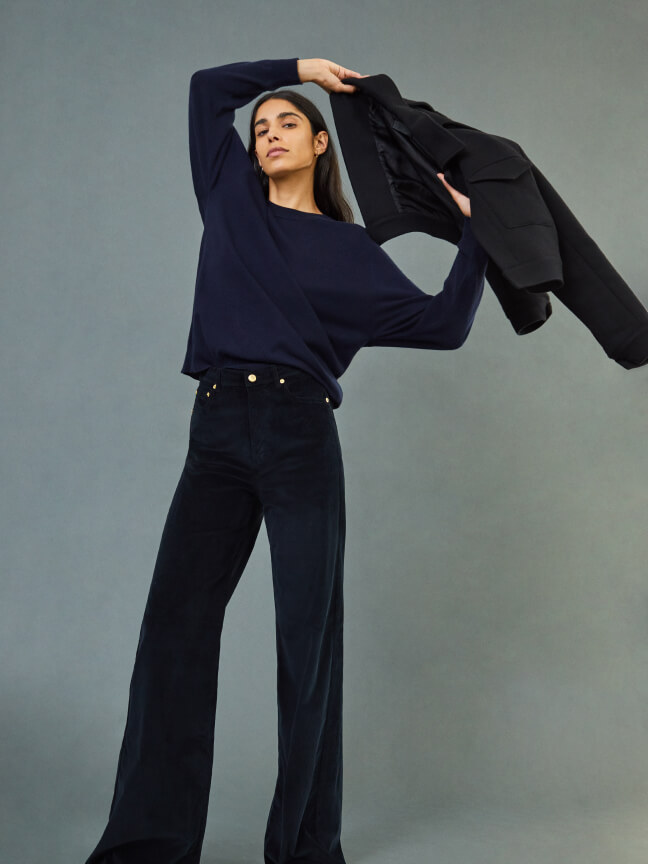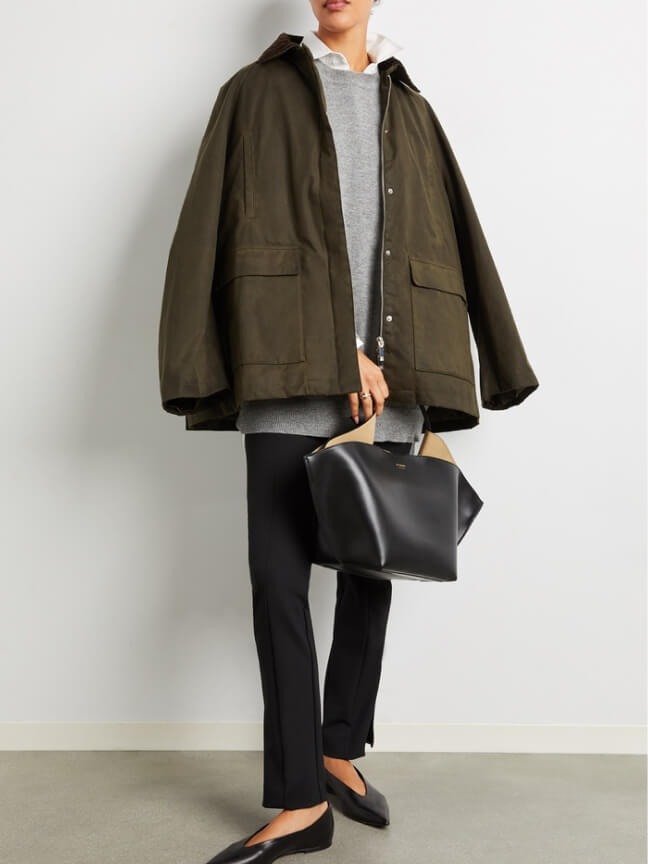 LAYER IT OVER…
Shrug it on over a white button-up, then make a few small but impactful adjustments, like pulling out the collar and scrunching up the sleeves. Finish with a leather skirt and sleek tall boots to take the look from schoolgirl to cool-girl.
G. LABEL BY GOOP GIA OVERSIZE CASHMERE CREWNECK, goop, $595; G. LABEL BY GOOP FABIAN BUTTON-UP SHIRT, goop, $395; G. LABEL BY GOOP ARLO STRAIGHT LEATHER SKIRT, goop, $945; PROENZA SCHOULER BOOTS, goop, $1,295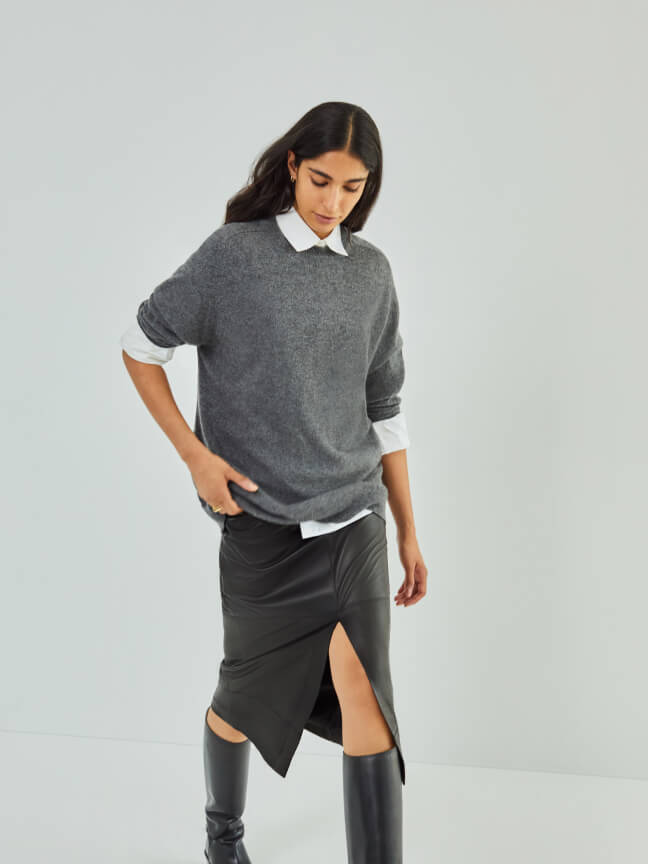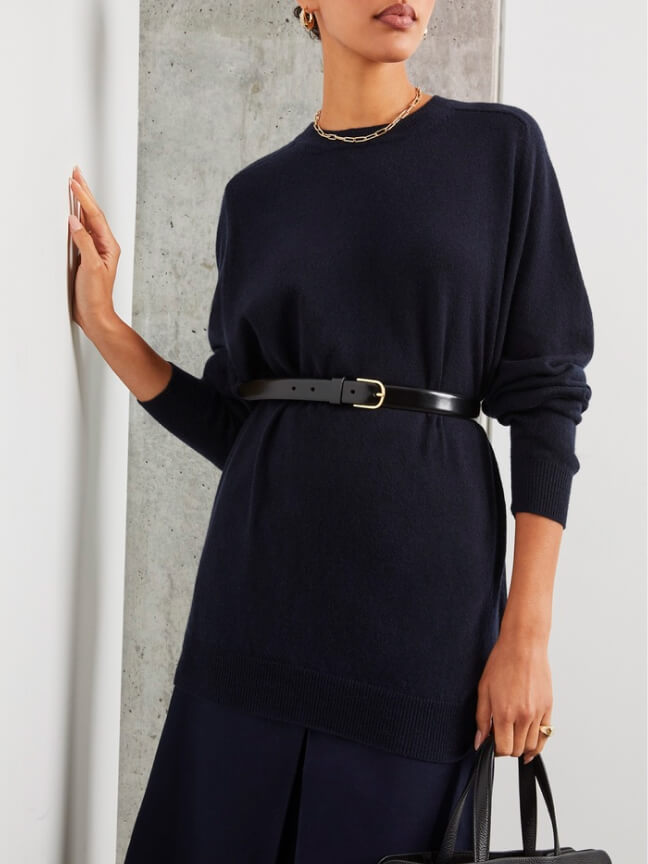 BELT IT
For a slightly different silhouette, layer the sweater over a long A-line skirt (we're fond of this one) to create a clean, continuous line. Then use a thin black belt—no wider than an inch, our resident stylist recommends—to cinch the waist.
G. LABEL BY GOOP GIA CLASSIC CASHMERE CREWNECK, goop, $595; TOTEME BELT, Mytheresa, $350; G. LABEL BY GOOP DEVEN PAVÉ LINK NECKLACE, goop, $8,000
WRAP IT
On windy days, tie it around your neck so that cold air can't creep in around your collar. That Italian cashmere seals in warmth, so you'll be cozy on your commute, your midmorning coffee mission—wherever the day takes you.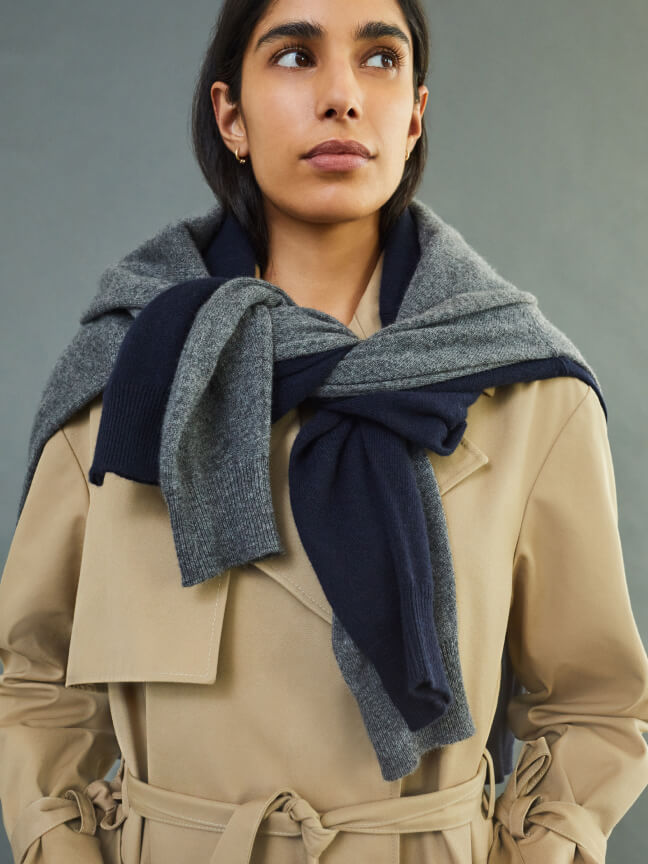 PRO TIP
"It's the best sweater for travel," says Ali Pew, goop's creative and editorial fashion director, after putting it to the test on a recent trip. "You can roll it up and tuck it into your tote, then wear it on the plane if it's cold. It's cashmere, so it looks luxurious—you can wear it to dinner with jewelry or pair it with jeans for daytime."
g. Label by goop

Gia Oversize Cashmere Crewneck

goop, $595SHOP NOW