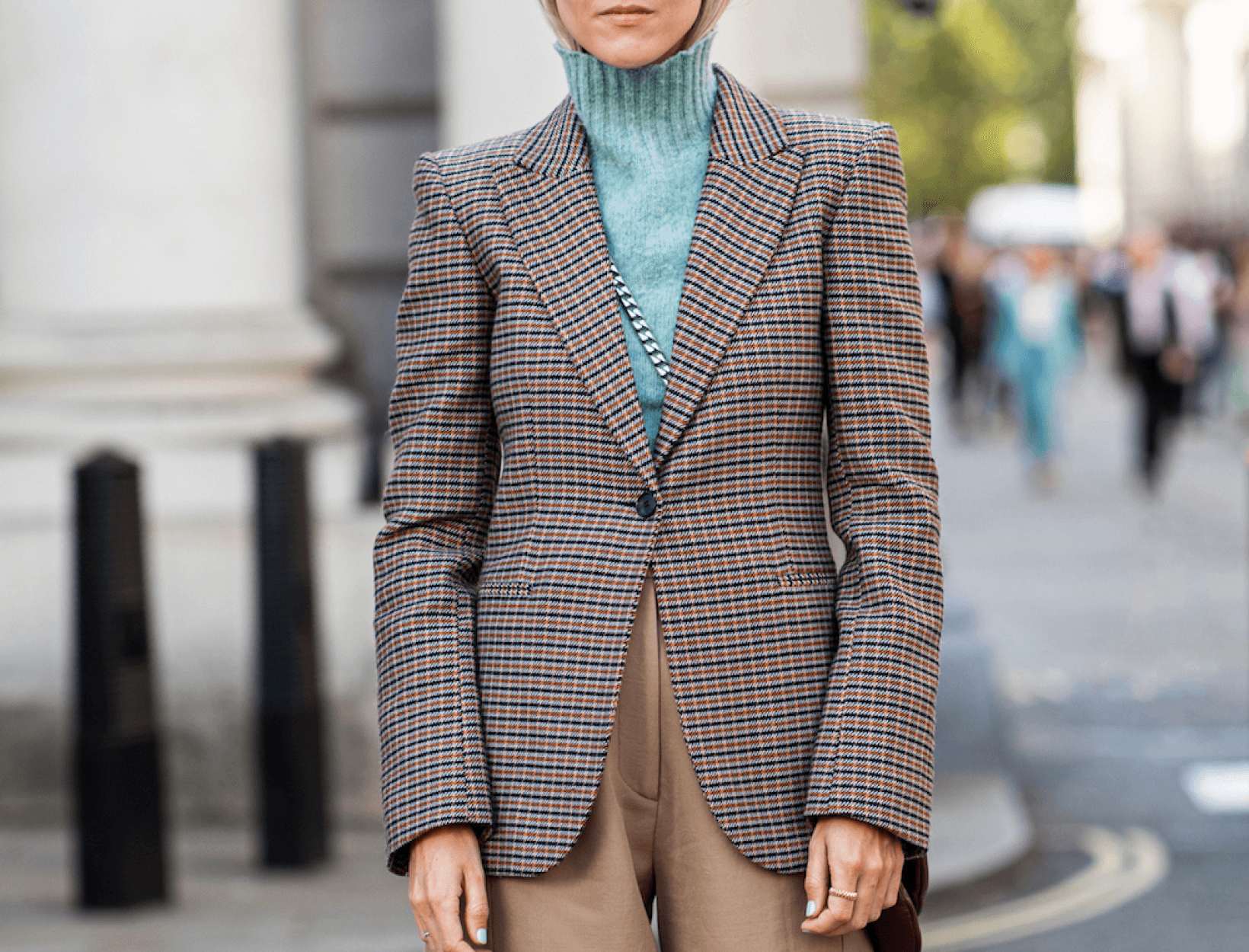 VICTORIA BECKHAM JACKET, goop, $1,960
The Blazer, Done Five Ways
Something happens when you slip a blazer over your shoulders. You stand a little straighter. You walk with intention. You call the shots. There's a cool irreverence threaded through those sharp lines, the kind of polish that's palpable and dripping in composure—and doesn't demand a boardroom, a business-class seat, or an occasion. This is how versatile a no-BS blazer can truly be.
SWEETEN IT UP

Who says you have to pick a lane? We'll take both beauty (with subtle splashes of pink) and brawn (with toughened-up textures, like leather boots and a wraparound belt).
PUT IT TO WORK

It may seem like the most obvious matchup—that is, until you work a pair of crisp white sneakers into the mix. Leave it loose over a Henley and push up the sleeves as GP does.
TEAM IT WITH JEANS

Expert tailoring is perhaps the easiest way to elevate your everyday tees and jeans. Take the look one step further with the sexiest stake-raising knee-highs.
DRAPE IT OVER
A DRESS

Those satin lapels have a way of making everything they touch feel even more sophisticated. Extra points if that something is an already elegant evening dress.
GIVE IT THE BOOT
(AND BELT)

As long as your foundation pieces are minimal (shirting, trousers, et al.), accessorywise, more is more. A slick belt, rugged boots, and that burgundy bag give it a vibe.