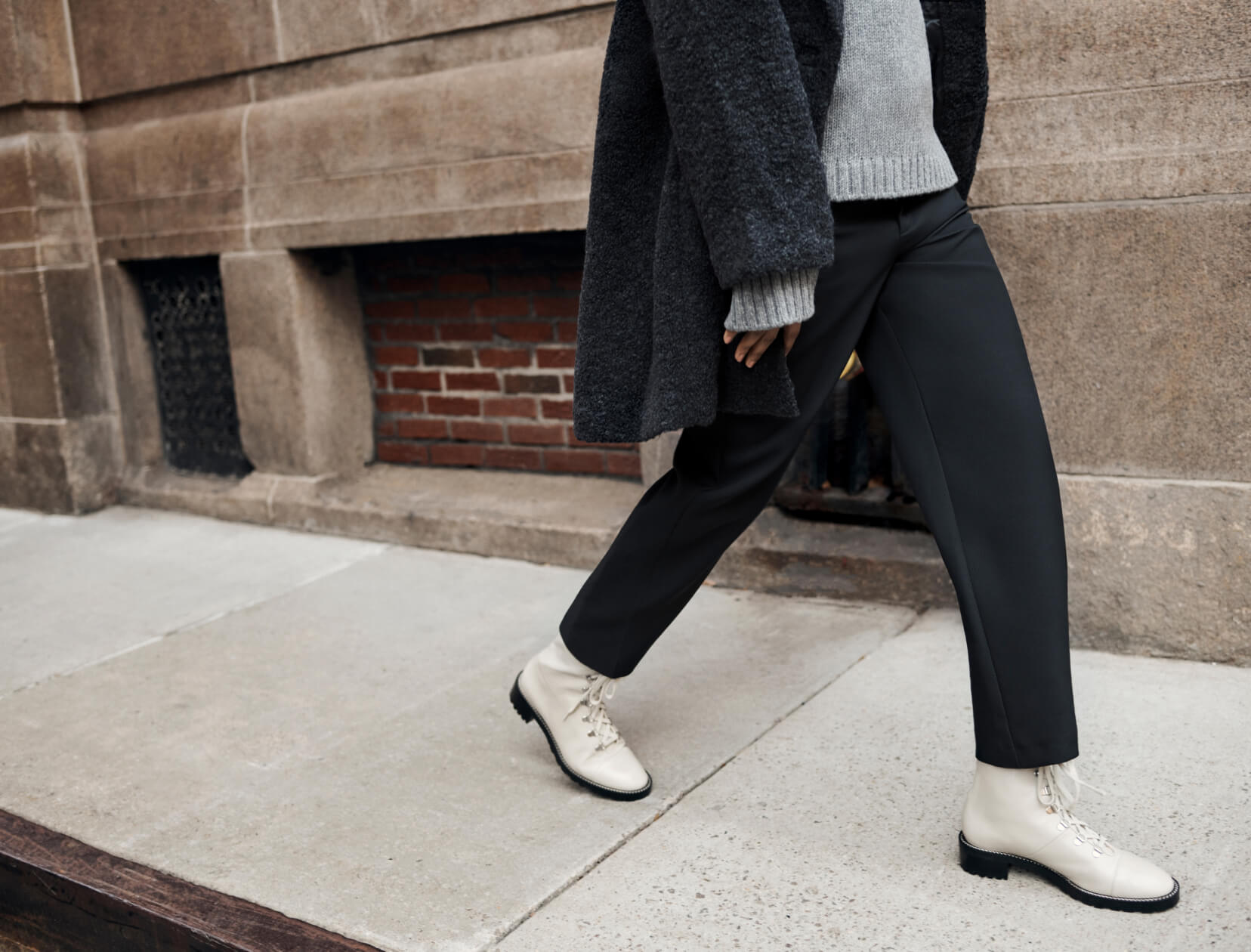 How to Spend a Saturday in the City
In partnership with our friends at Stuart Weitzman
There are few feelings that top waking up after a particularly hectic workweek and realizing that you have…absolutely nothing to do. When this happens, here's how to make the most of it: Get dressed for a go-with-the-flow day—soft separates, practical layers, and the kind of curb-hopping, cab-hailing boots (hiii, Stuart Weitzman) that can keep up with you. Then get yourself to the city (any city will do) and spend a few hours rediscovering all the reasons you fell in love with this place to begin with.
The best thing about big cities this time of year—that is, aside from the spectacularly decorated worth-the-wait window displays—is the weather. Sublime in the sun, shivery in the shade, it calls for strategic styling (ABL: always be layering), modern interpretations of the classics (an evergreen suit is a power move, while an oversize cable knit is peak cozy), and hyper-walkable boots that will take you uptown, downtown—all over town.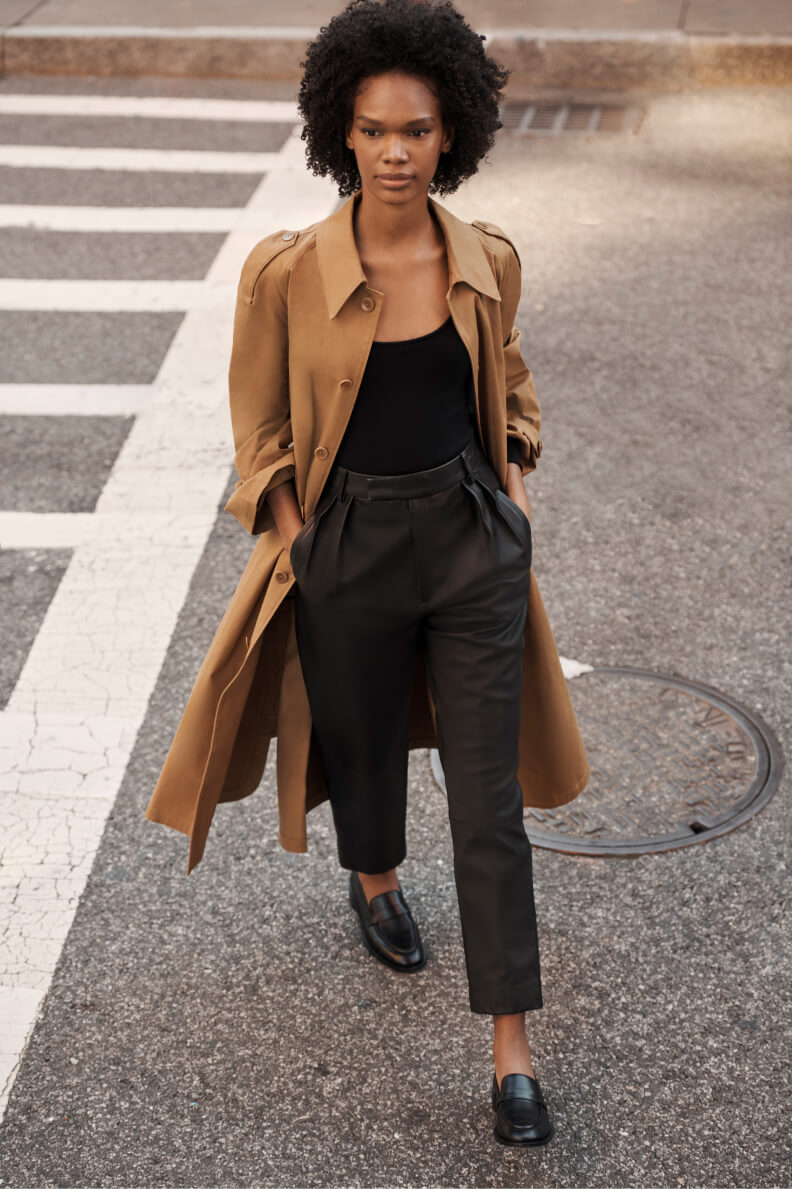 Catching a matinee? Meeting a friend for lunch? Whatever the plan, you can't go wrong with a timeless silhouette in a luxe, unexpected material, like a slip dress knit from ultrafine merino wool. Or pleated trousers with punk-rock DNA. Or, say, platform boots or perennially-in-style penny loafers—choose your fighter—crafted from water-repellent and lacquered nappa leather, respectively.
Browsing quaint bookstores, trying new coffee shops, meandering through charming cobblestone streets: Exploring a not-yet-discovered-by-you neighborhood is most enjoyable in comfortable pieces that can hang all day. The hype beasts have their sneakers; we prefer lightweight lug-sole boots that make easy work of 10,000 steps.
Shop the story