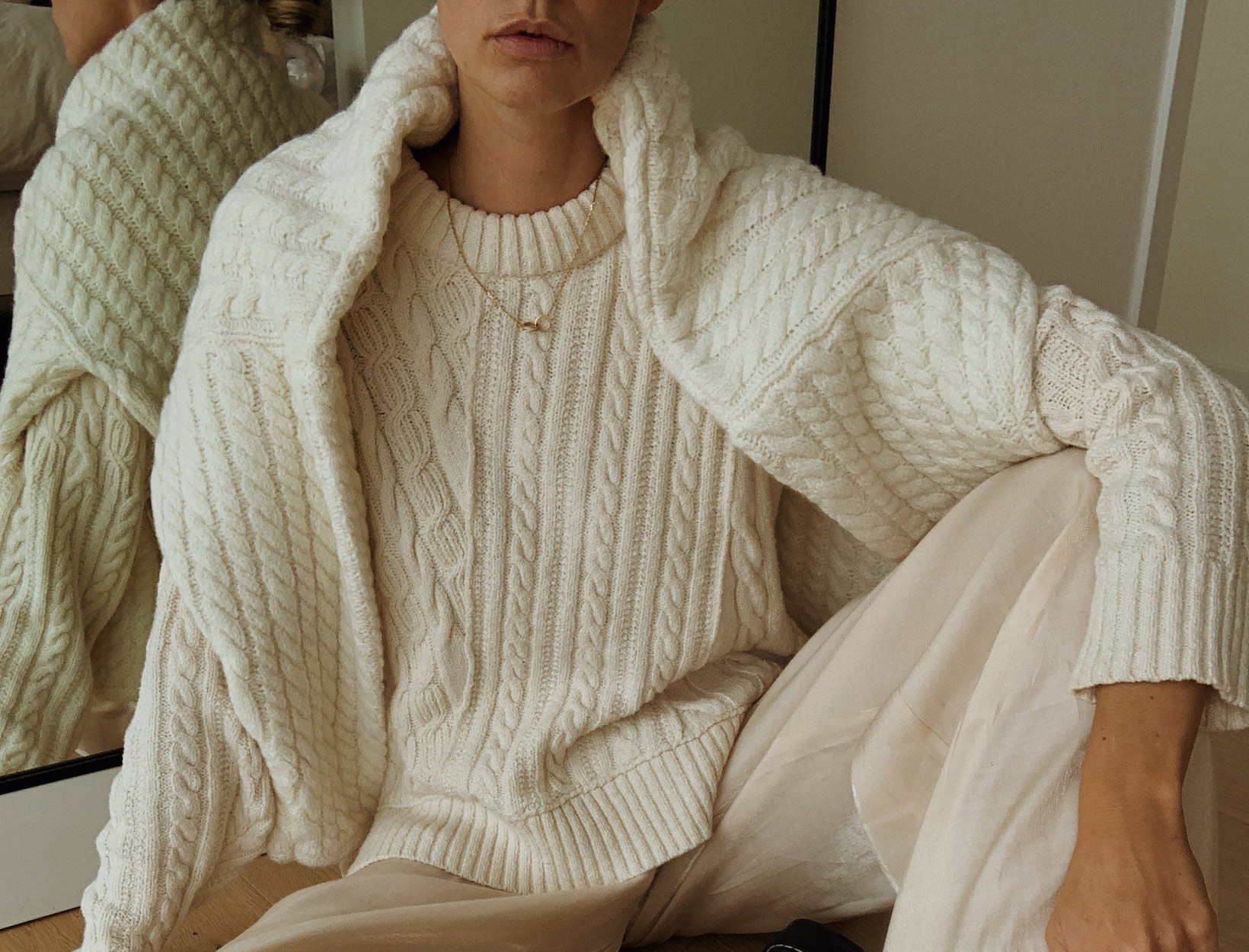 Photo courtesy of Anouk Yve Bos
3 Ways to Master Monochrome Dressing
The things that look good on everyone—eight hours of sleep, a genuine smile, true love—aren't available on demand. On days when you can't catch them all (or even one), we have a universally flattering backup plan: monochrome. With the right pieces in your closet, channeling Princess Diana, Jay-Z, or Cher—a few icons known to nail a monochrome moment—comes easy. Below, three takes to help you hit the right tones.
go dark
It doesn't get more chic than dark-as-night denim, black Breton stripes, and glistening gold jewelry. The all-black outfit's biggest flex is its versatility. Case in point: The same smart shirtdress that increases WFH productivity fits in perfectly at the farmers' market.
TAUPE OF THE CLASS
Shoulder-to-shin tan has been part of the monochrome movement since the first Burberry trench. This modern take is tonal, with a few nods to the classic tan-black-red trifecta: honey-gold and tortoiseshell accessories, black suede boots, and gleaming gold jewelry with pops of deep red.
CREAM OF THE CROP
Some pandemic trends can go ("Your screen time is up 72 percent"), but the matching set (and puzzles) can stay. Monochrome by definition, a perfectly slouchy, super soft, cropped-in-just-the-right-places set is the ultimate weekend uniform—and even better in warm, mother-of-pearl white.