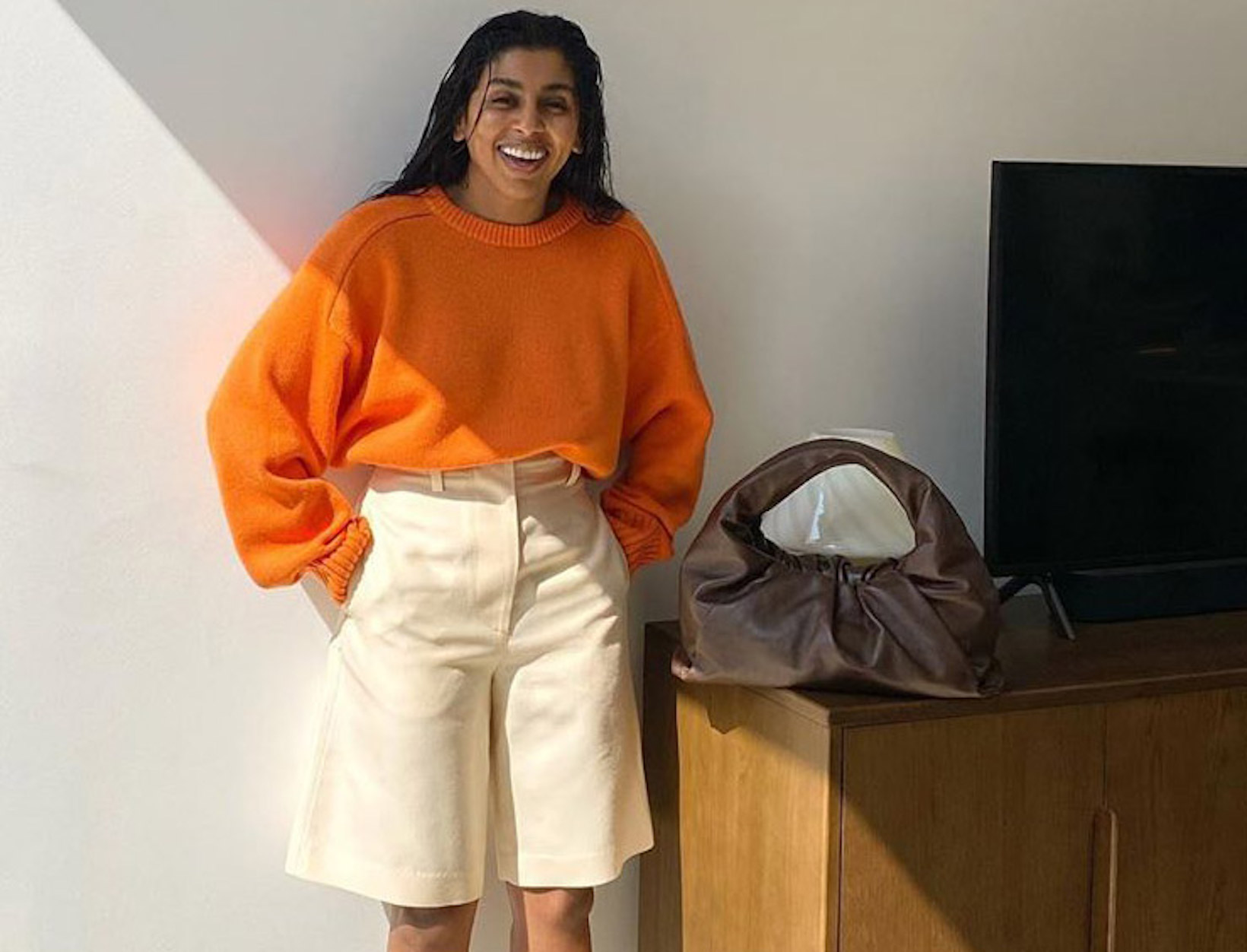 Fashion Formulas That Make
Getting Dressed Fun Again
We're using summer's last act as an opportunity to switch things up, get reinspired, shelve the sweats, and sift through the swooshy dresses that have been sitting pretty in the closet for way too long. And we suggest you do the same. In the interest of having to step foot outside of the house from time to time, we've pieced together five deceptively simple, replicate-as-needed looks you can wear, wash, and keep on repeat.
LET THERE BE BRIGHTS
There's no such thing as too much white denim. With a few deft styling moves—Birkenstocks now, block-heeled boots later—you can stretch these clean-slate silhouettes enough to watch the foliage change colors.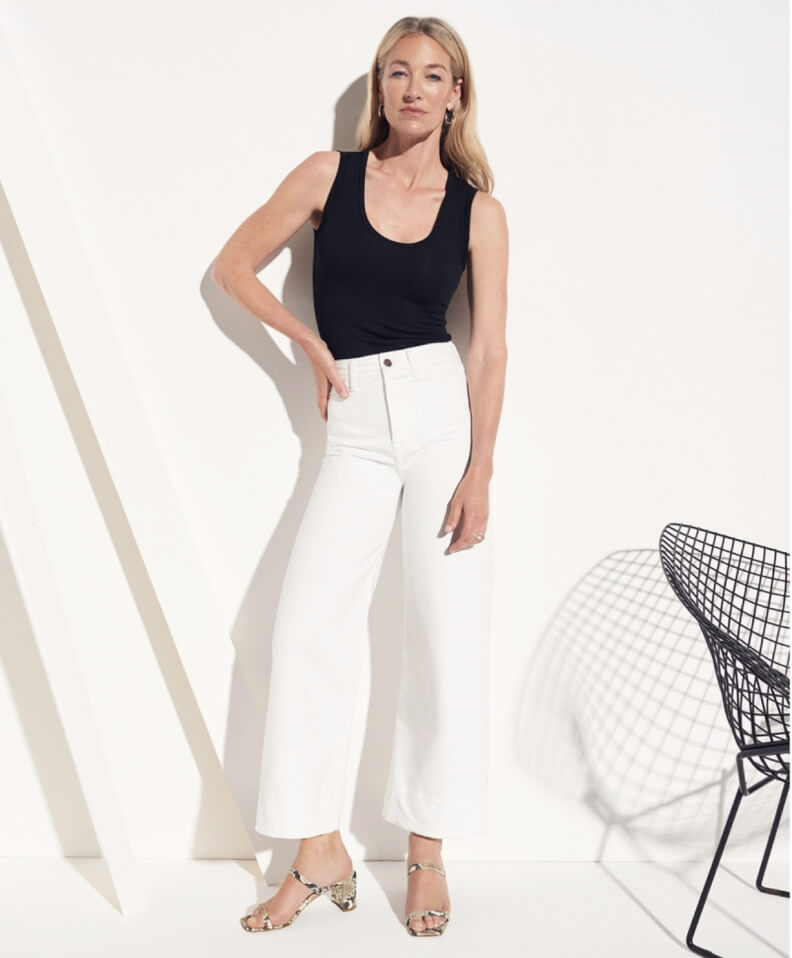 Now…

Later…
SHORT CUTS
Sophisticated up top, playful below: This cross-season cardigan-and-shorts combo is as fitting for summer Fridays as it will be for office hours come fall—even if those hours are still taking place within the four walls of your home.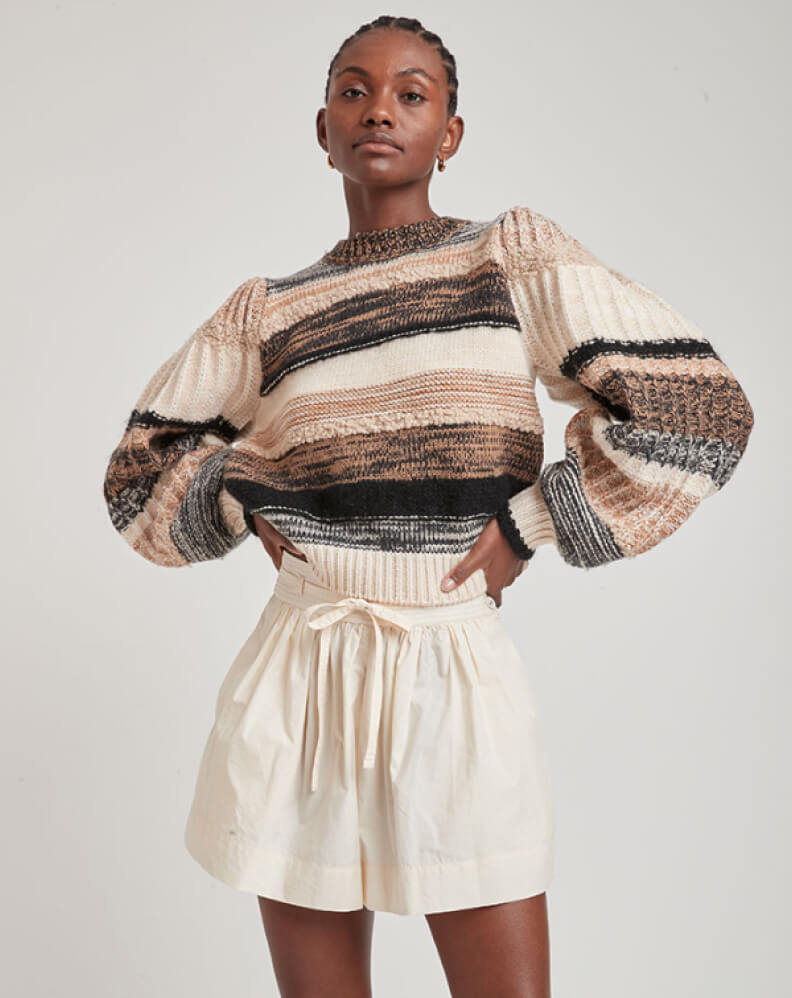 GROUND CONTROL
How do you take a petal-happy print from prim to pretty damn cool? Ground it with slingback sandals or a pair of V-chic sneaks to balance all that sweetness.
Wear It With…
FRILL IN THE BLANKS
It's incredible what a ruched neckline, a ruffled shoulder, or a look-at-me sleeve can do to lift the spirits. Details this pretty deserve some high shine and that just-back-from-the-beach glow.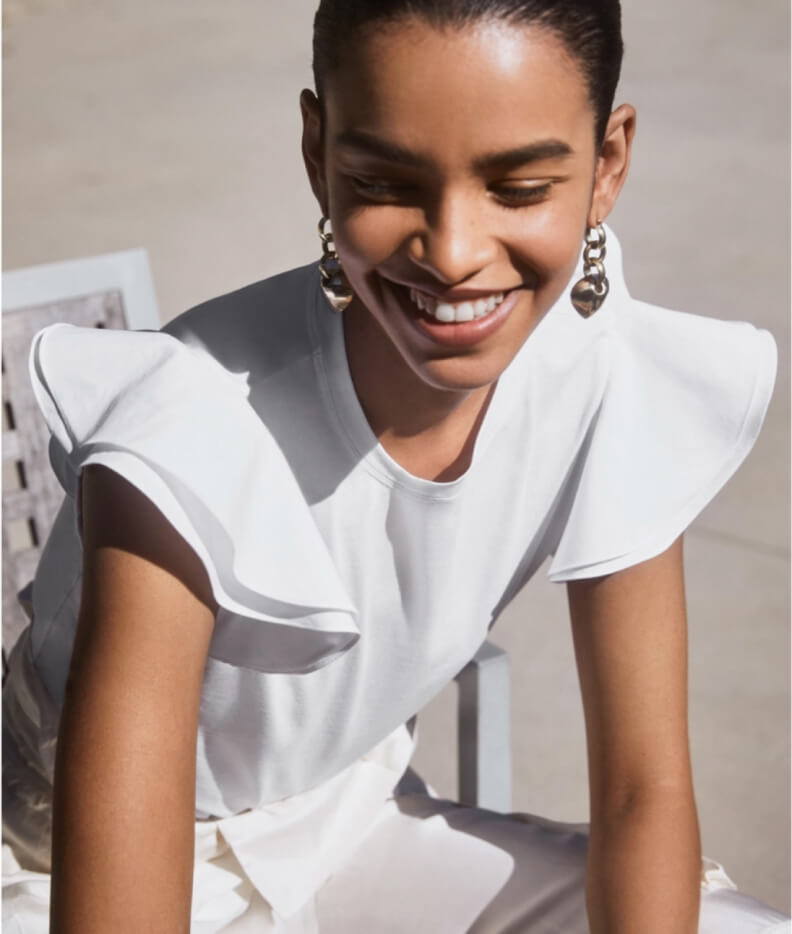 Wear It With…
JUMP ON IT
Never clingy, always pulled together, as comfortable as they are cool—there's a reason (many reasons, actually) we can't get enough of endlessly practical playsuits. They take your average getting-ready time and slice it in half.