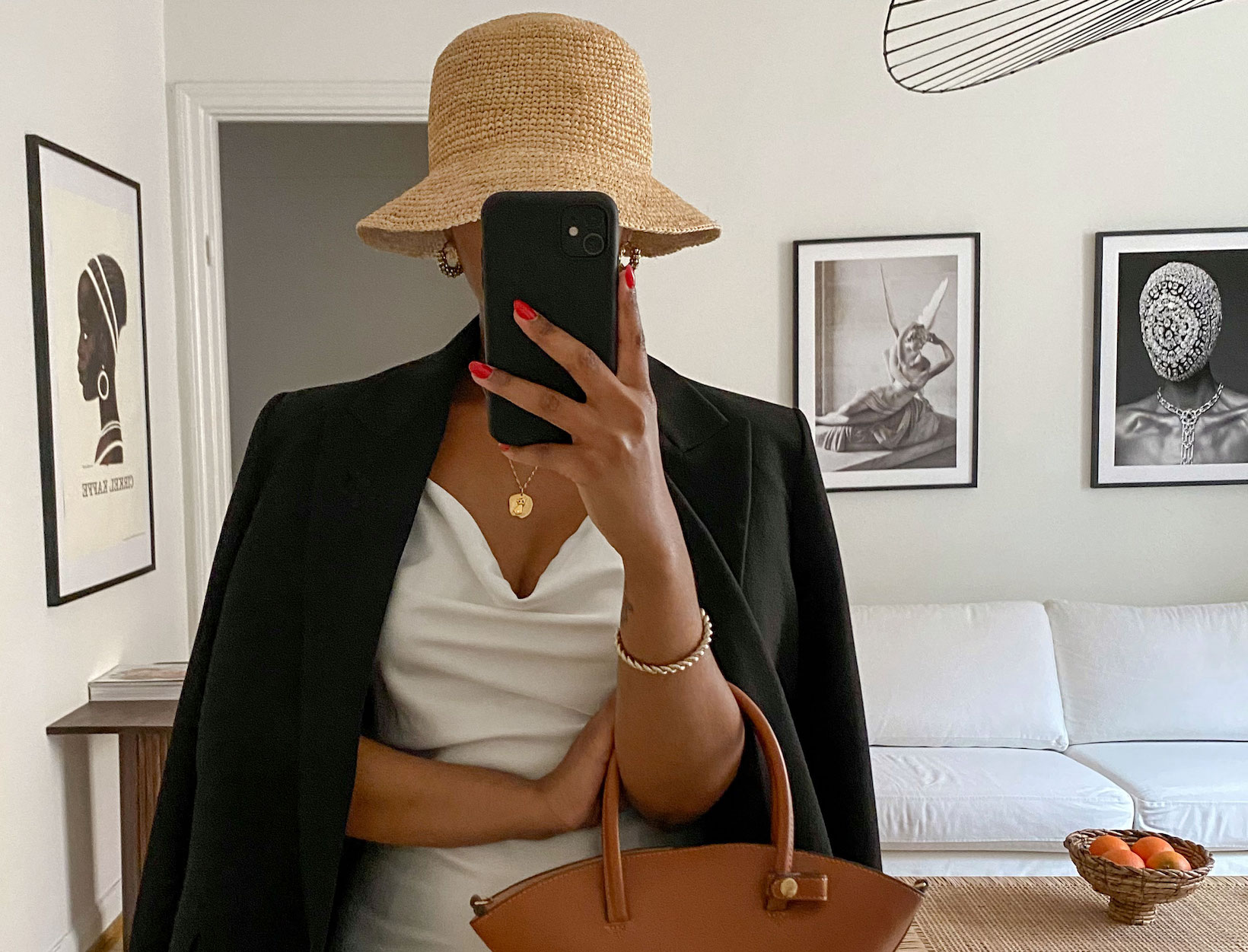 Photo courtesy of @femmeblk
When Was the Last Time
You Replaced These?
This time of year, it's swimwear and sandals that get all the hype. You know what slips through the cracks? Underwear. Hosiery. Scrunchies, even. So to all the mismatched socks, activewear that's lost its luster, and ill-fitting bras of yesteryear, this one's for you.
WORKOUT MVPS

The 1980s called: They want their fuchsia dumbbells back. In their place, might we suggest wearable weights (the ones you couldn't get your hands on during quarantine if you tried), sweat-wicking separates, and tricked-out performance tech better suited to the times?
SOLE MATES

There are the gym socks you buy in bulk. The kitschy kind you get in your stocking every December. And then there are the pairs spun from super luxe Japanese silk and cloud-soft Egyptian cotton, like the ones you see here.
HAT TRICK

From buckets to wide-brims to logoless baseball hats you no longer need to "borrow" from him, we give you five foolproof options that will make weekend-you delighted and your dermatologist proud.
BARE ESSENTIALS

Matching lingerie is sexy. Holes (the wear-and-tear kind) speckled throughout? Not so much. If your top drawer is in need of replenishment, here's where you'll want to start.
TEES AND TANKS, PLEASE AND THANKS

Slouchy or snug, streamlined or button-embellished—when you find one that looks and fits just right, your next best course of action is to invest in multiples.
CLASSIC FRAMES

Gold-edged aviators, can't-go-wrong cat eyes, and legendary Wayfarers rocked by everyone from Bob Dylan to Madonna. You've got scratched-up shades; we've got fresh trendproof frames.
MANE SQUEEZE

Some indispensable beauty team advice? Get yourself hair accessories—Slip, clips, scrunchies that happen to look chic wrapped around your wrist—and never dig around your drawers for breakage-causing elastic bands ever again.
SLEEP SETS

Give your tired alma mater tee the night off, because matching pajamas = adulting at its finest.
tech check

Sometimes it's the little things—say, a chic charging tray for your Hermès phone case to rest on—that can take remote work from controlled chaos to certified calm.
---