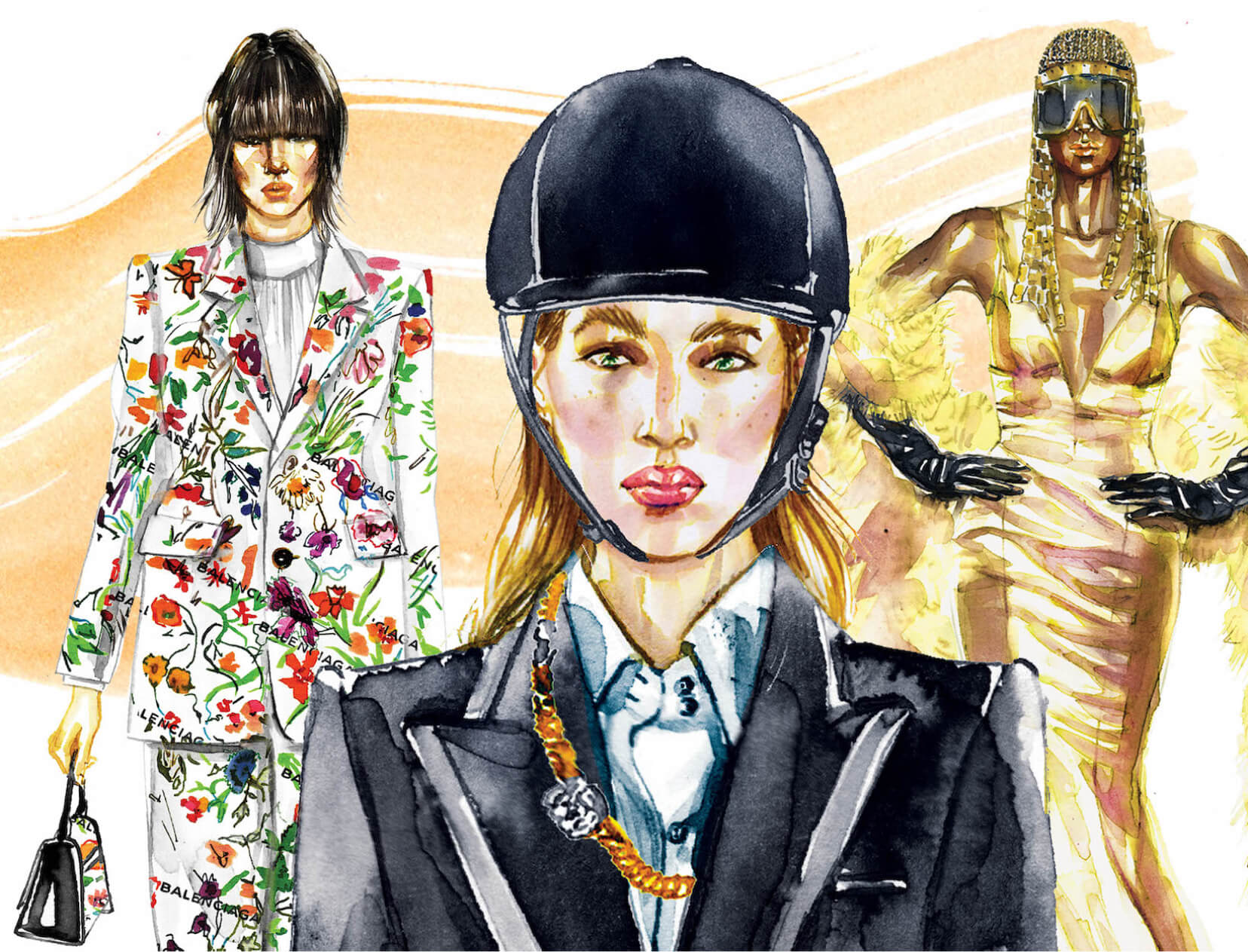 All illustrations courtesy of Samantha Hahn
What's Your Holiday Style Archetype?
In partnership with our friends at Gucci
When not picking presents, shopping in winter entails wish-listing what you want to wear when the corks fly and the ball drops. A party is for stepping out of comfort zones, stylewise (you know—experiment, push the envelope, make a grand entrance). Below, some assistance for discovering—and indulging in—your deepest sartorial desires. How it works: Scroll through the archetypes, choose the one that speaks loudest to you, and use it to assemble the coolest night-out look of all time.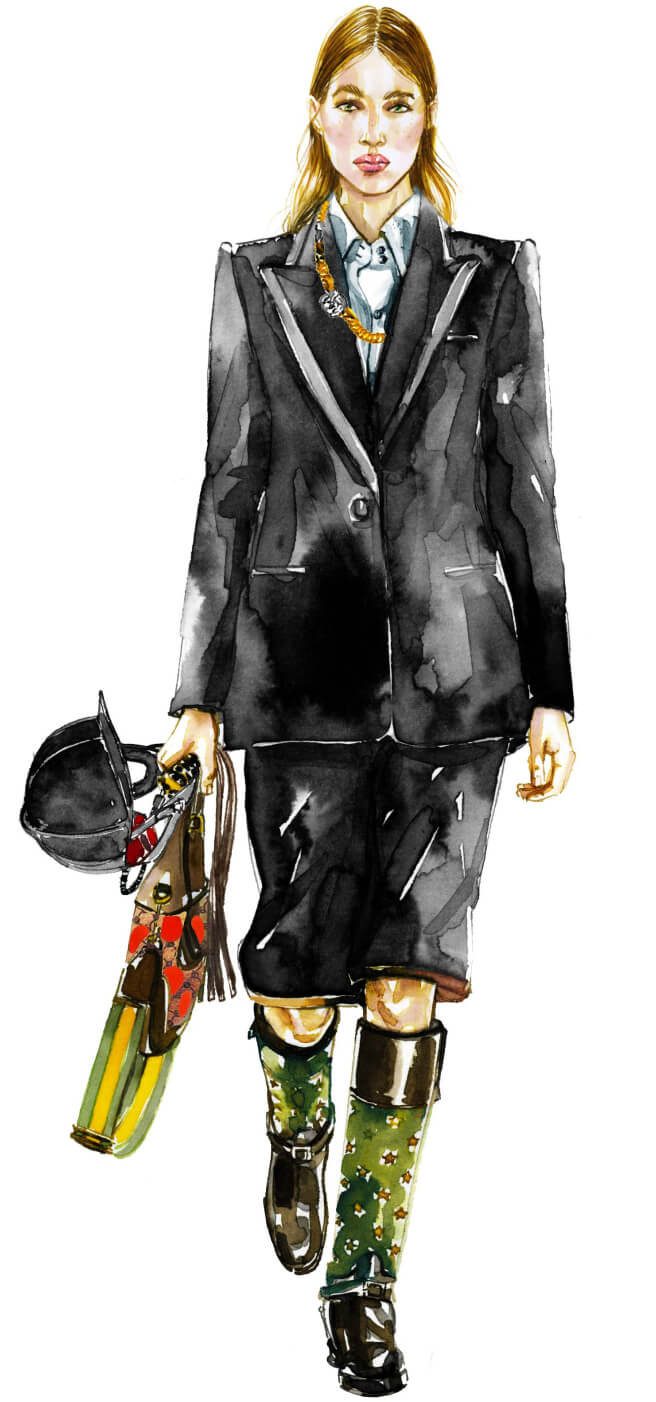 Vibe:
Card-carrying preppy with a penchant for the provocative.
Style Mantra:
Put your best boot forward.
Fashion Icon: Audrey Hepburn
You may have been a horse girl in your youth, but these days your riding crop is strictly for the bedroom. You're a whip-smart dresser: Your wardrobe is, like you, impeccably composed. When it comes to color, you're a self-described purist, opting for neutrals first and accents second (making that polka-dot Jackie 1961 your dream bag). For you, the cold is an excuse to polish your leather boots and don a cape. As for holiday looks? You tend toward the tailored: crisp white dress shirts, razor-sharp collars, and a silk bow—borrowed from the boudoir—to suit the occasion.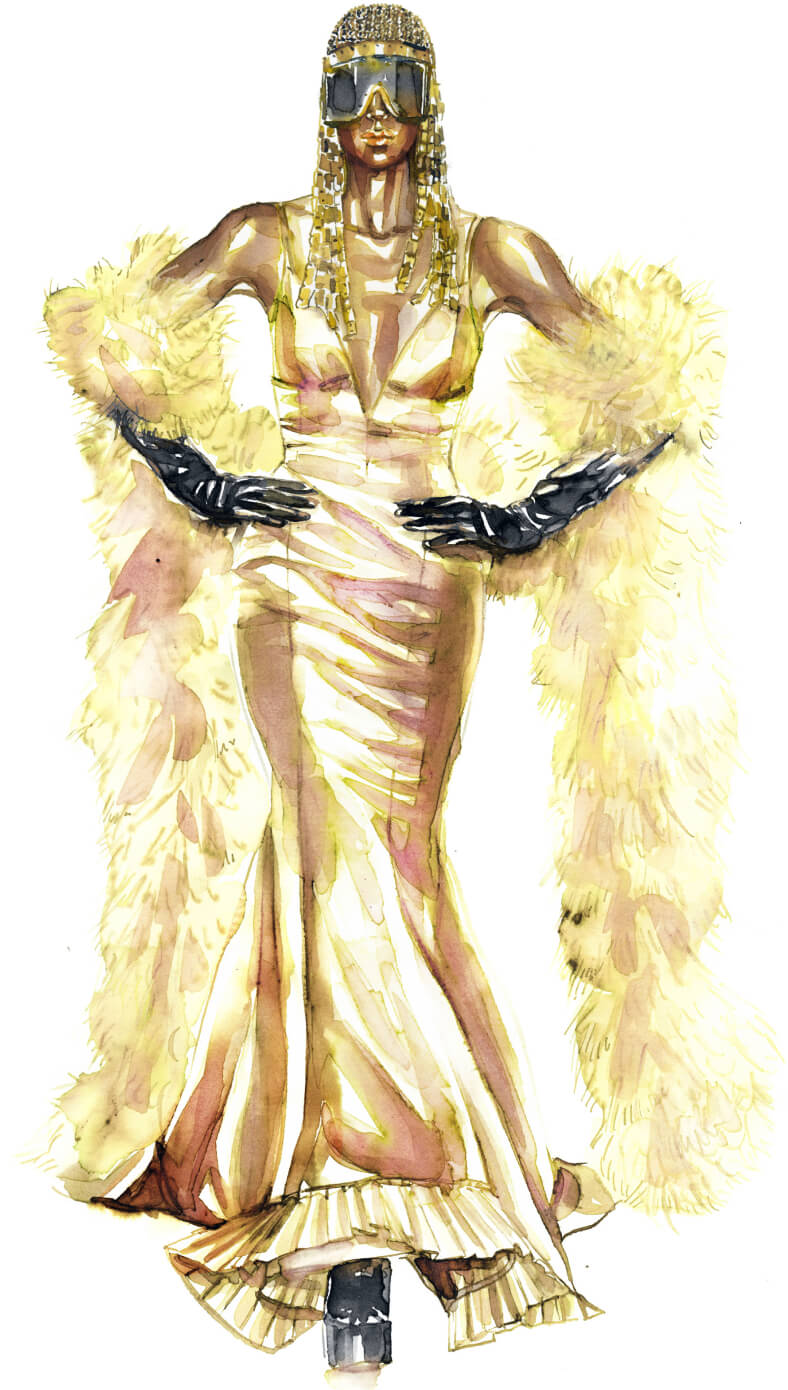 Vibe:
Ultrafeminine, with a flair for drama.
Style Mantra:
"Thanks, it's vintage."
Fashion Icon:
Dorothy Dandridge
You float through life as if you're the main character (as far as you're concerned, you totally are). Were you born a century earlier, you would've been an old-Hollywood starlet; in reality, you're a star on the little screen you hold in your hand. Your followers know you for your scroll-stopping style, which is glitzy yet sophisticated and oh so romantic. You have an eye for first-rate vintage and a weakness for shiny things old and new. In your world, winter calls for a faux-fur stole and kitten heels embellished with crystals as glittery as snow. Why save your best looks for the red carpet when you can serve them now?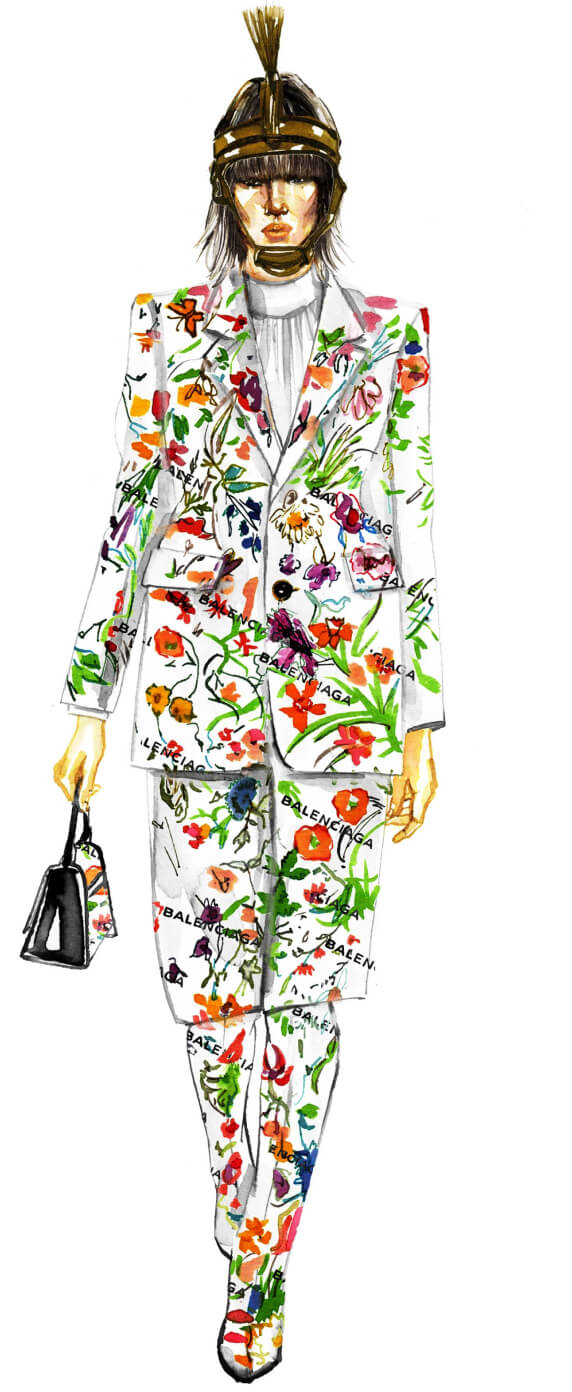 Vibe:
Eclectic meets elevated.
Style Mantra:
All's fair in love and fashion.
Fashion Icon:
Harry Styles
You're a modern-day hippie who loves your creature comforts and covets all things luxurious—only the finest of essential oil diffusers, regenerative farm boxes, and sustainably sourced wooden turntables for you. You dress the way you think—freely—and model your closet after your colorful lifestyle. Designwise, you relish in the whimsical (if it's good enough for Harry, it's good enough for you), and you own more feathers, lace, and florals than you know what to do with. When winter rolls around, you take an intuitive approach to collecting new things, gravitating toward fine silk sets and shearling-lined slippers (because they're naturally insulated, of course).