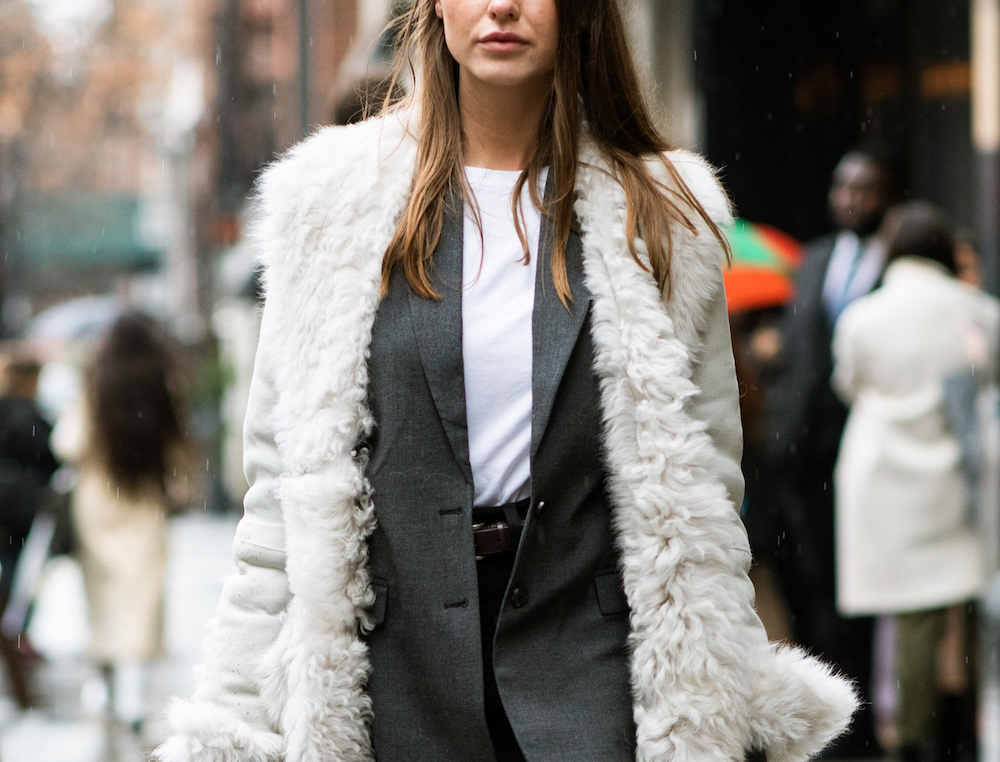 Work Outfits That Know How to Party
In partnership with our friends at Akris
Come November, social calendars light up like the Rockefeller Center tree—even weeknights can't escape the flurry of invites. Seven p.m. spin classes and evenings with Netflix? Pushed to January to make room for company parties, dinners with friends (the kind you see once a year), and your BFF's annual rager, which she insists on hosting on a Thursday. In the interest of avoiding midday costume changes, we've queued up a few invite-ready looks that also work for, well, work.
THE COCKTAIL PARTY
A well-tailored black dress transcends setting—layer it over a button-down at work and under a plush overcoat after-hours. The only thing between your last meeting and your first glass of champagne is a swipe of deep-red lipstick.
THE HOLIDAY DINNER
Black, white, and ready for anything: Juxtapose graphic details—in the form of striking stripes and ready-to-rock earrings that light up the room—with a classic A-line skirt and killer heels to give your work uniform a welcome jolt of energy. (Remember this look in the doldrums of January.)
THE LAST-MINUTE INVITE
Whether the invite came at the last minute or you spaced till the morning of doesn't matter. Build a tonal palette with upbeat, belted trousers; a sleeveless sweater; and a button-happy cardigan in hip burgundy.