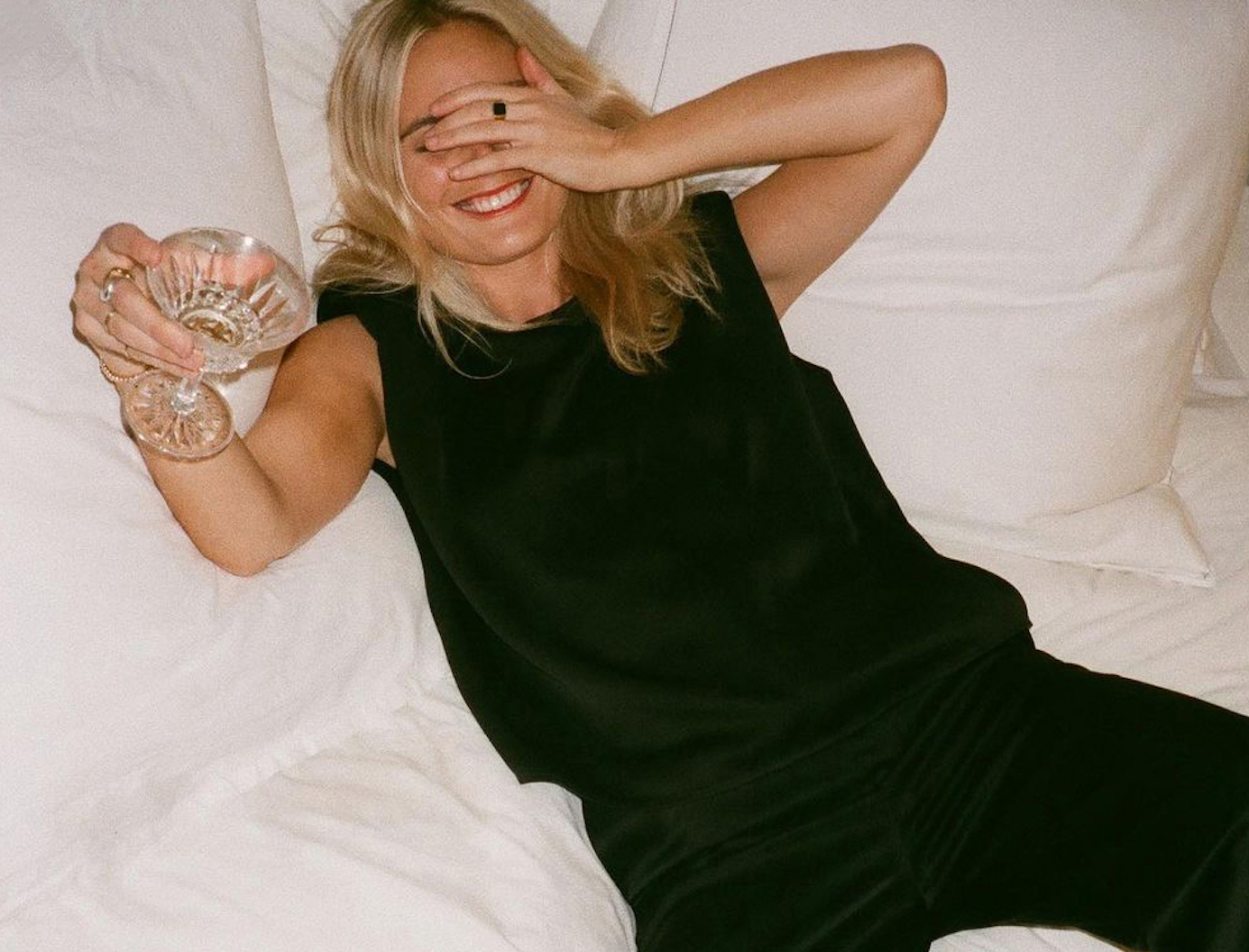 Photo courtesy of Lucy Williams
A Very 2020 Guide to Dressing for the Holidays
Even if the office rager is going digital this year and your cousin's annual booze-fueled white-elephant exchange is a no-go, there are certain upsides (no two-hour-long TSA lines, zero hosting pressure, absence of small talk with your druncle—uh, favorite uncle) to keeping the holidays mellow at home. Plus, bubbly tastes better while you're burrowed in a blanket, poker with the family can absolutely be fun, and picnicking on the lawn is basically the new brunch at the Plaza.
So break out the fancy flutes, slip on your fuzziest slippers—hell, put on a little mascara—and give 2020 the sendoff it doesn't exactly deserve, but you do.
FOR THE TEN, NINE, EIGHT, SEVEN, SIX…
A strappy LBD and a soft stole wrapped around your shoulders are clutch for clinking glasses and lighting sparklers in the moonlight. And since nothing good really happens after midnight anyway, get the gimlets and games going well before the countdown begins.
G. LABEL HOFFMAN MIDLENGTH A-LINE SWEATERDRESS, goop, $795; GUCCI BAG, Gucci, $1,980; GUCCI FLATS, Gucci, $890
FOR THE FESTIVE FAMILY GET-TOGETHER
Just because the guest list is small doesn't mean you can't go big everywhere else. Keep the décor elegant, your look classic, and the finishing touches—say, diamonds that twinkle as merrily as the lights draped around Rockefeller tree—as tasteful as they are timeless.
FOR THE VIRTUAL HOLIDAY HANG
Forgo the halo light and dial up any onscreen happy hour with high shine in your ears, a gorgeous flush on your cheeks, a dreamy digital backdrop (holiday break in the tropics? Why not…), and the latest tech that's worth its weight in gold.
FOR GATHERING IN THE GREAT OUTDOORS
Taking the party outside this year? Swaddle up in something plush (that cushy collar is perfect for colder climes), pack up the blanket, and impress your friends with a damn good vesper-board spread.
We hope you enjoy the products recommended here. Our goal is to suggest only things we love and think you might, as well. We also like transparency, so, full disclosure: We may collect a share of sales or other compensation if you purchase through the external links on this page.