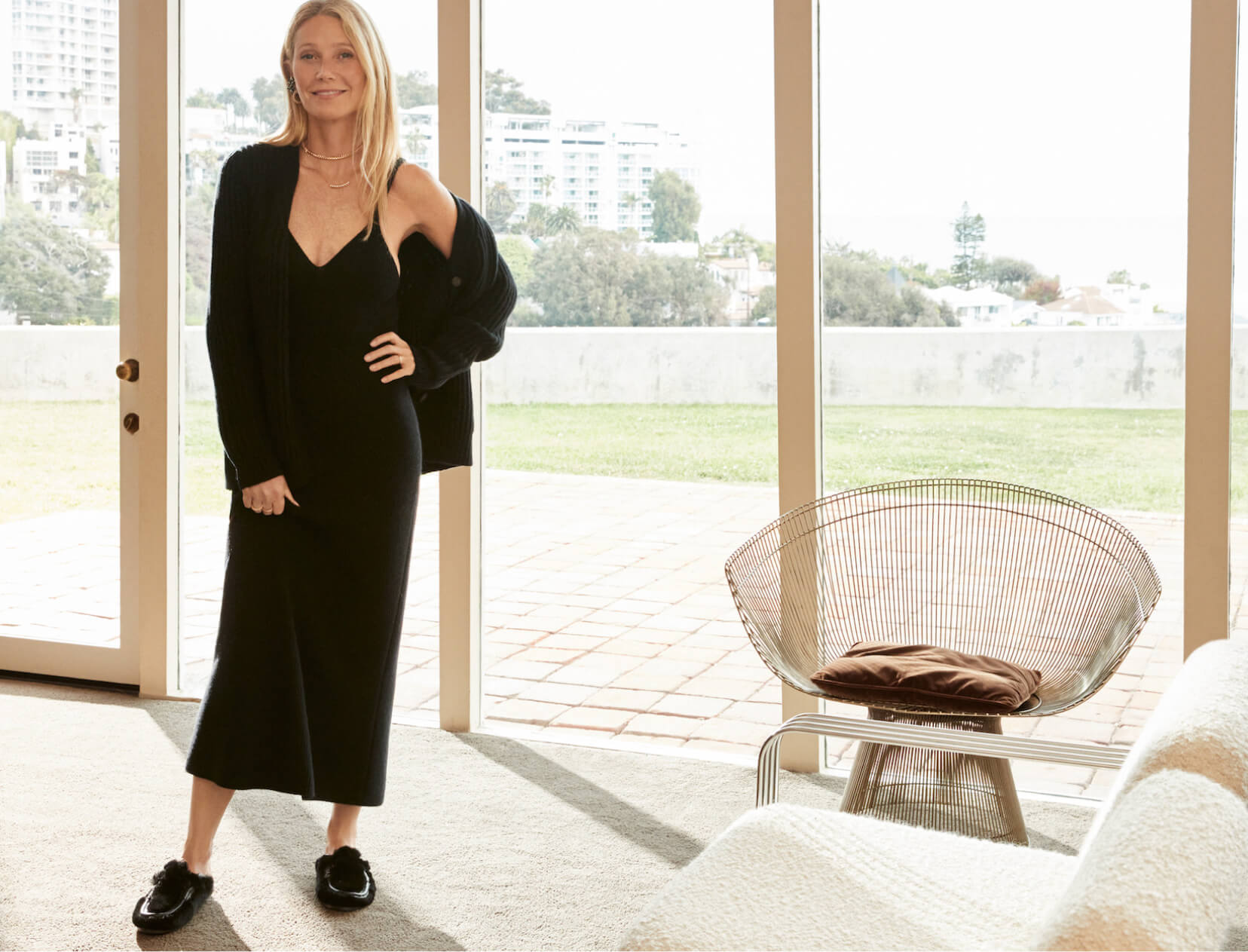 G. LABEL MAXINE RIBBED CARDIGAN (coming soon), goop, $595; G. LABEL VILAN TANK SWEATERDRESS (coming soon), goop, $625; HEREU LOAFERS, goop, $475
GP's Signature Style on
Sex, Love & goop, Dissected
In partnership with our friends at Cartier
What makes Gwyneth's style so covetable? It's a question we've often pondered and a topic that felt particularly ripe for discussion after her most recent on-screen appearance. No, not some buzzy red-carpet moment or Tonight Show visit. We're talking about our new Netflix series, Sex, Love, & goop, where as the host, she not only explores what it means to find intimacy in this world but does it while looking (and feeling) cool, confident, and totally at ease.
So below, we break down some classic GP looks from on- and off-camera.
She Puts the G in G. Label
GP's trademark is preppy-leaning classics—with a sexy-cool bent—that defy seasons, even decades. It's the exact reason why we went ahead and designed our own line of trendproof staples you can reach for 24/7, 365 days a year.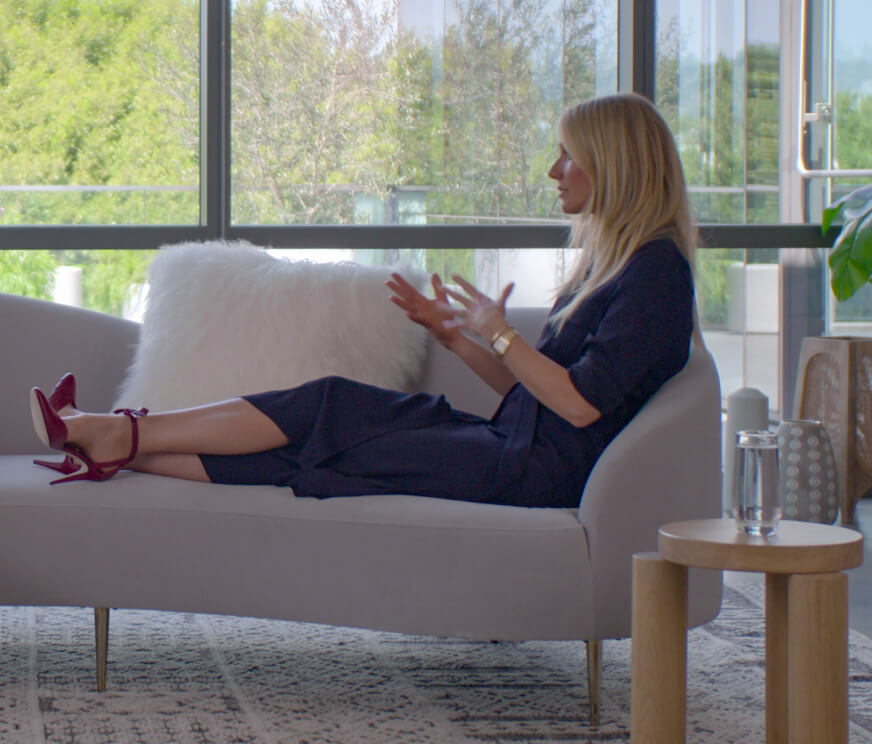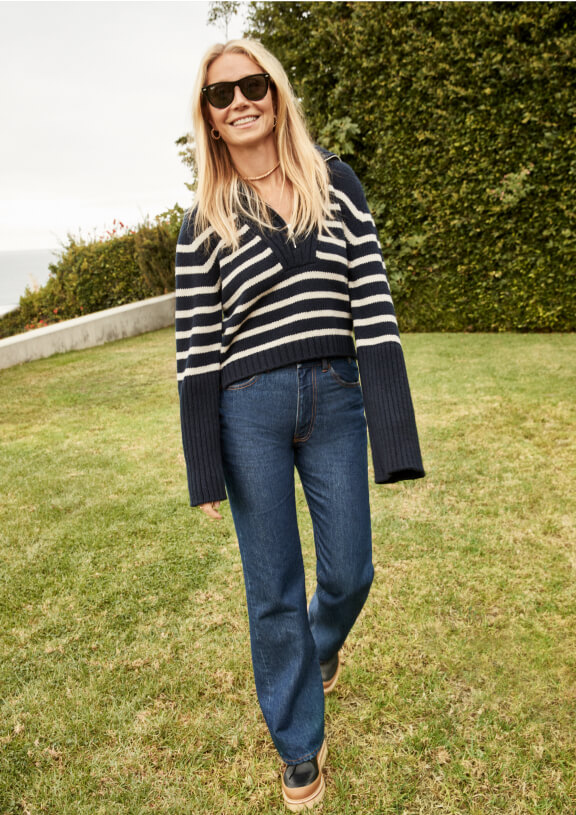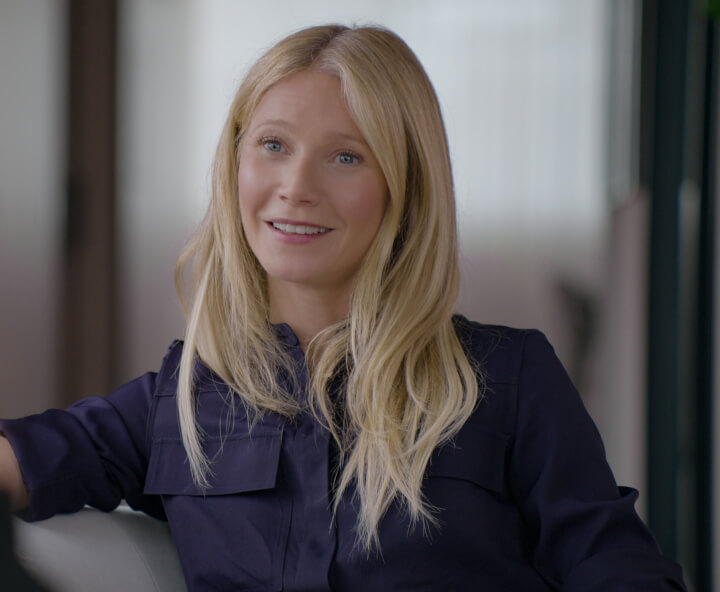 '90s Revival
A sophisticated sleeveless turtleneck tucked into a pair of sexy menswear trousers with edgy gold (lots of it) is proof positive that the '90s are alive and well. Lean in with slinky slips—fall-ified with chunky sweaters, casual sneakers, and minimal sheen.
FROM TOP TO BOTTOM:
THE ROW KNIT AND TROUSERS, The Row, similar styles available;
G. LABEL MURAY SLEEVELESS TURTLENECK, goop, $350;
CARTIER EARRINGS, Cartier, $4,100;
CARTIER BRACELET, Cartier, $7,500;
CARTIER WATCH, Cartier, $21,700;
G. LABEL CALEB WIDE-LEG PLEATED CULOTTES, goop, $495;
MANOLO BLAHNIK HEELS, Manolo Blahnik, $665;
CARTIER EARRINGS, Cartier, $2,880;
G. LABEL YANG HIGH-CUFF TURTLENECK SWEATER, goop, $595;
CARTIER RING, Cartier, $2,520;
G. LABEL MAAS SLIP DRESS, goop, $525;
DIOR POUCH, Dior, $1,150;
VEJA SNEAKERS, goop, $145
To inquire about the above Cartier pieces, please call
1-800-227-8437
.
Tonal All Over
Take the tonal vibe she nailed on-screen and put it in black, cream, or better yet, forest green. All the drama can be left to the details—a sexy scooped neckline here and the chicest lug soles ever to have touched your feet there.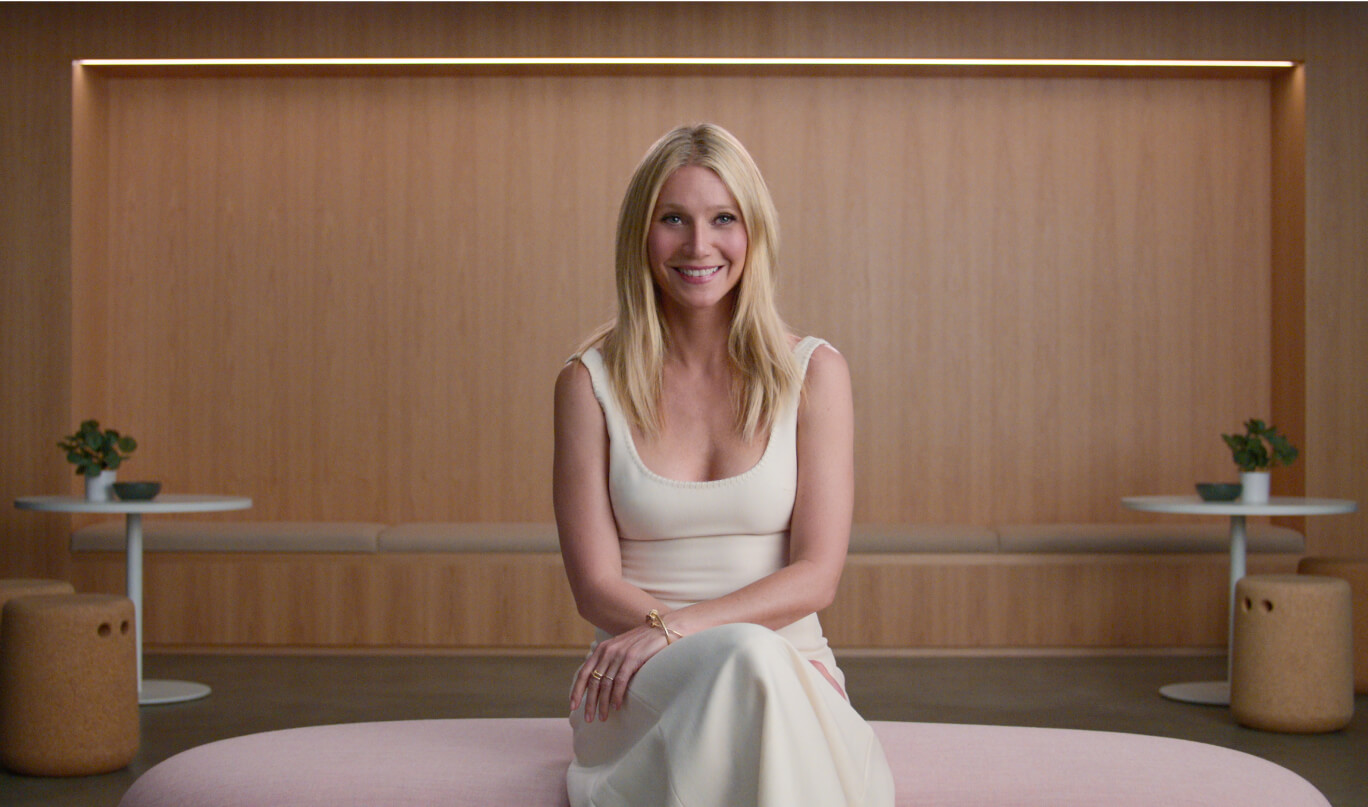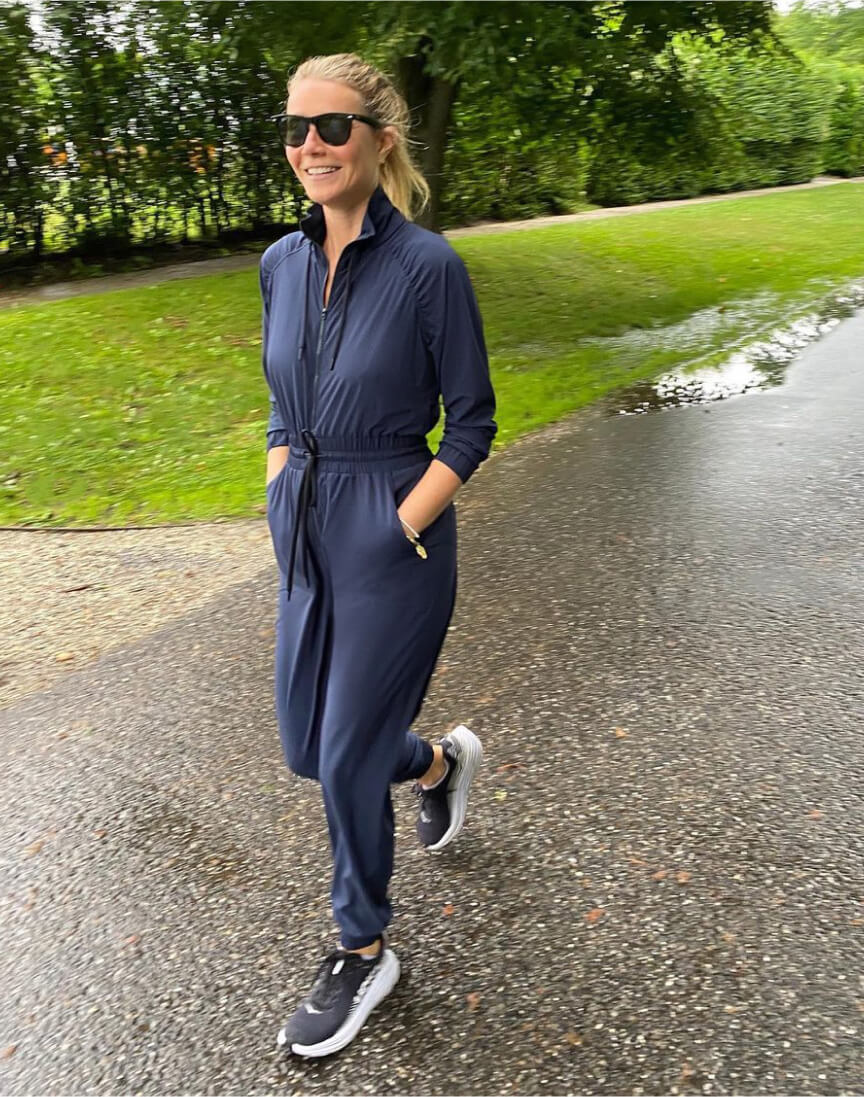 Jumpsuit Around
Whether you're going for überutilitarian, hyperfeminine, or slick and sporty, these one-and-dones are the kind you can throw on at the gym, take to the office, zip up, and wear wherever you need to be.