How Gwyneth Wears It: Fall Staples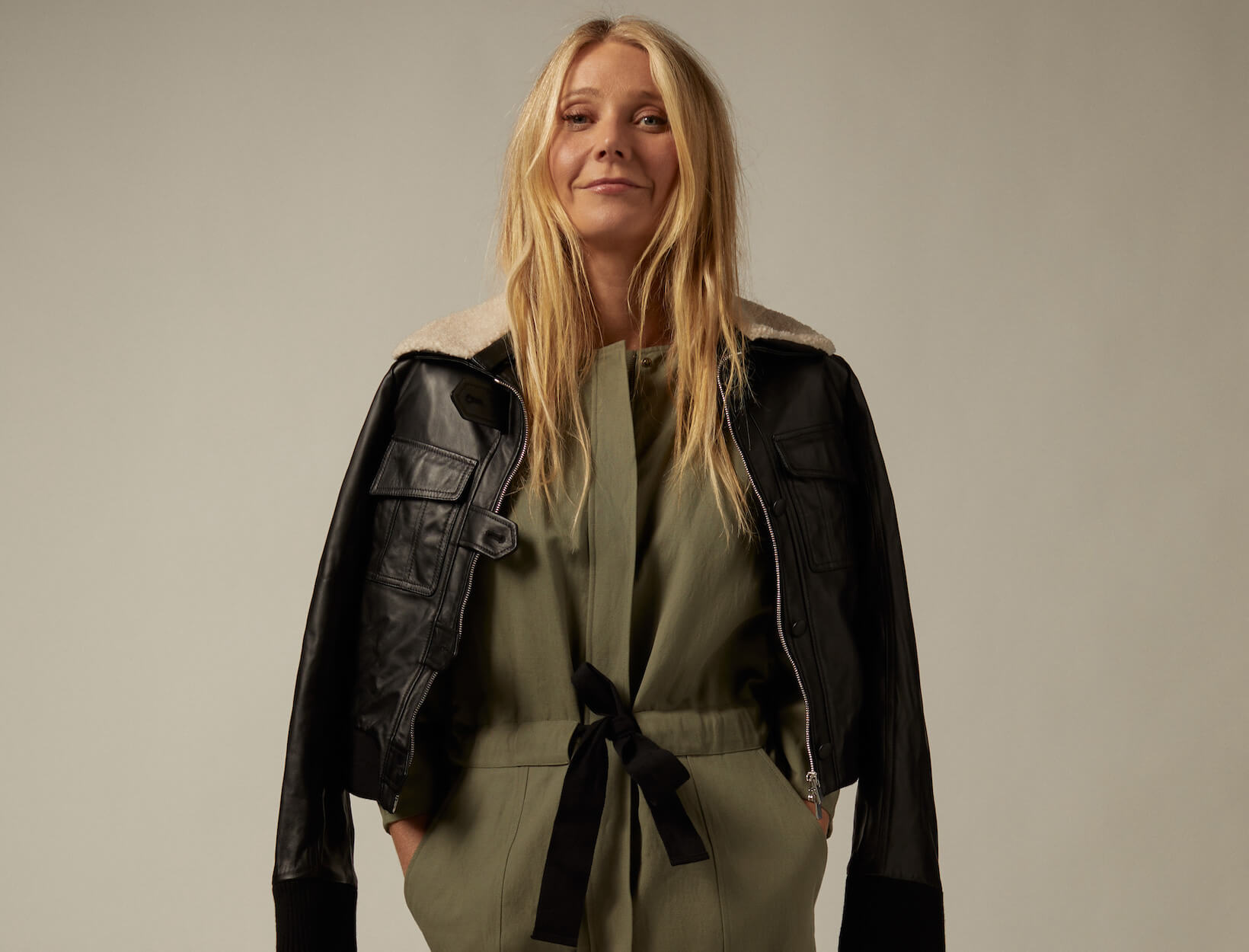 Today I want to take a second to talk about G. Label, what it means to me, and why I love working on it so much. I have always been a clotheshorse, for better or worse. I remember coming of age in the '80s and deeply knowing that a pair of dolphin shorts would tell the world just how I felt about myself, and a year or so later, that the baby-pink button-down-the-back Benetton sweater I paired with a tube skirt would be just the thing to give me the confidence I needed at the school dance. I remember turning up on the campus of UC Santa Barbara in 1991, looking like an alien in my vintage Levi's, biker jacket, and Doc Martens, knowing that I was exactly the fish out of water I was hoping to be.
I love that combinations of clothes can say so much about a person, and I have found, for myself, anyway, that special, trendproof basics are the foundation of my expression. G. Label was born out of my love for those trendproof basics, pieces that are cool and classic, that don't tire easily. We found beautiful factories in Italy to produce designer-quality pieces without the middleman markup—pieces that are designed to make you feel chic, comfortable, and thoroughly yourself. Pretty much every day of the week you will find me wearing something from one of our collections. They drop monthly in line with the weather outside so you can style and wear them the moment the box arrives.
Below, five ways I'm wearing some G. Label favorites for fall—along with styling notes from our fashion team.
THE SUIT 2.0
This updated take on menswear tailoring—a softly structured blazer with a cinchable waist and not-too-short shorts—ahem, checks all our boxes. Pair it with a sweater and a ring stack and you're good to go.
G. LABEL JANELLE CABLE SWEATER, goop, $625; G. LABEL LETA SUIT SHORTS, goop, $375; CARTIER PANTHÈRE WATCH, Cartier, $21,600; CARTIER PANTHÈRE RINGS, Cartier, $3,450 & $6,600; CARTIER MAILLON DE PANTHÈRE, Cartier, $3,750