Using Style Archetypes to Find the Perfect Gift
Created with Cartier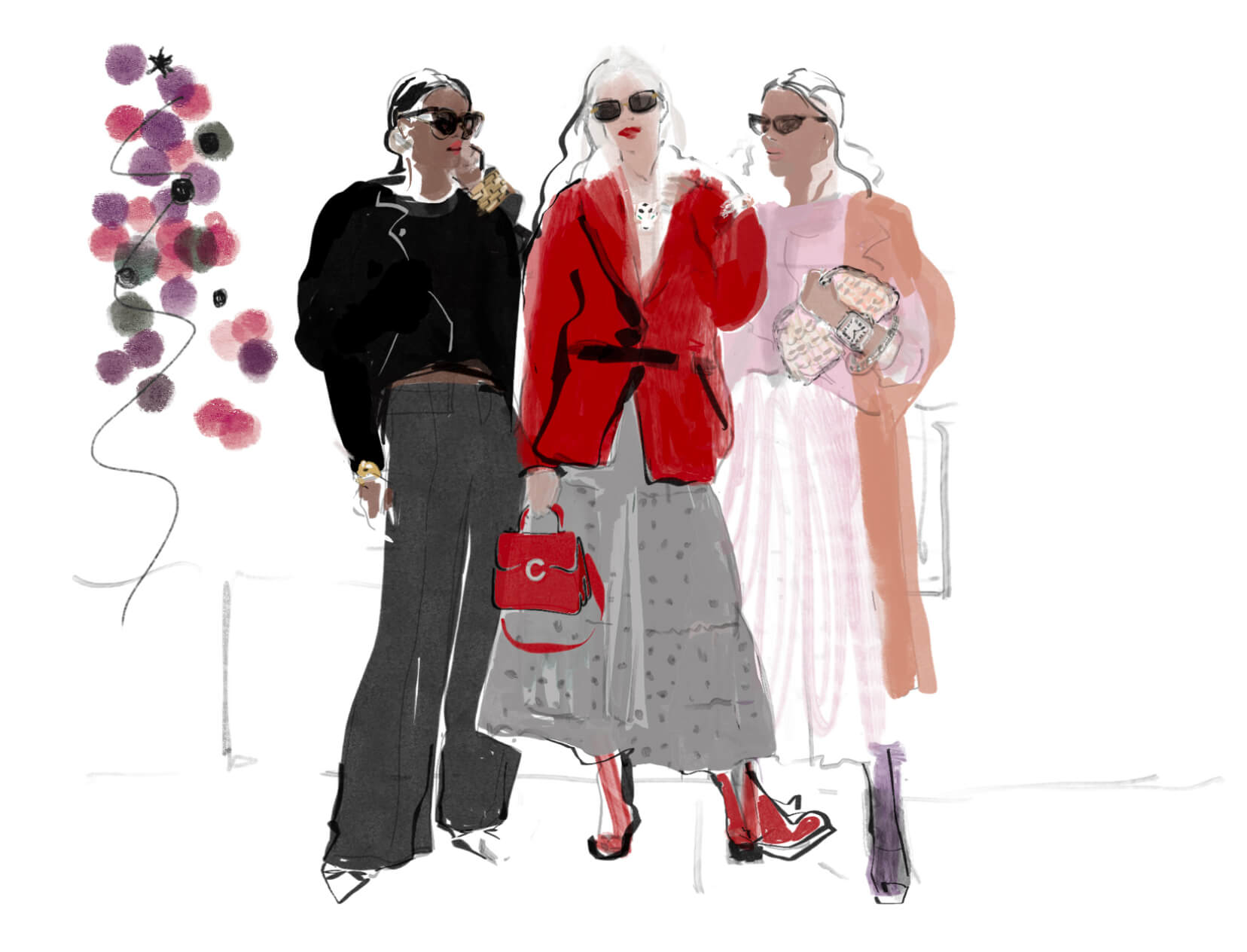 Illustrations courtesy of Francesca Waddell
We've long been fans of shopping by style archetype. It's a helpful way to home in on your aesthetic, discover the pieces that feel uniquely you, and avoid throwing down for things you'll never end up wearing. Which got us thinking: Why not apply that same strategy to holiday gifting?
WHAT TO GIFT…
The Sophisticate
Her Vibe: The rich aunt.
The Palette: All-black everything.
Style Mantra: You can never be overdressed or overeducated.
If poise were a person, it would look like her. She starts each day (at 5:30 a.m.) with a single shot of espresso, run short. She's not one to waste—whether it's time, words, or energy. Her signature scent? Vetiver, layered with something you can't quite put your finger on. Favorite holiday tradition? The New Year's Eve Gala at the Metropolitan Opera (she has season tickets). Stylewise, she gravitates toward luxe fabrics and light-catching extras. She is the sophisticate—chic is the name of her game.
The Free Spirit
Her Vibe: Cool art teacher.
The Palette: Colorful.
Style Mantra: The more to look at, the merrier.
She's the coolest—and most creative—person you know. During lockdown, she taught herself how to DJ, built a cedar soaking tub from scratch, and turned her beading obsession into a small business. She lives for the holidays (hosting, guesting—it's all great) and believes good crystal belongs on the table, not in the cupboard. Speaking of crystal, she charges her chrysocolla every full moon and takes closet cues from the lunar calendar, too. Hovering somewhere between eclectic and elegant, her style is one-of-a-kind, just like her.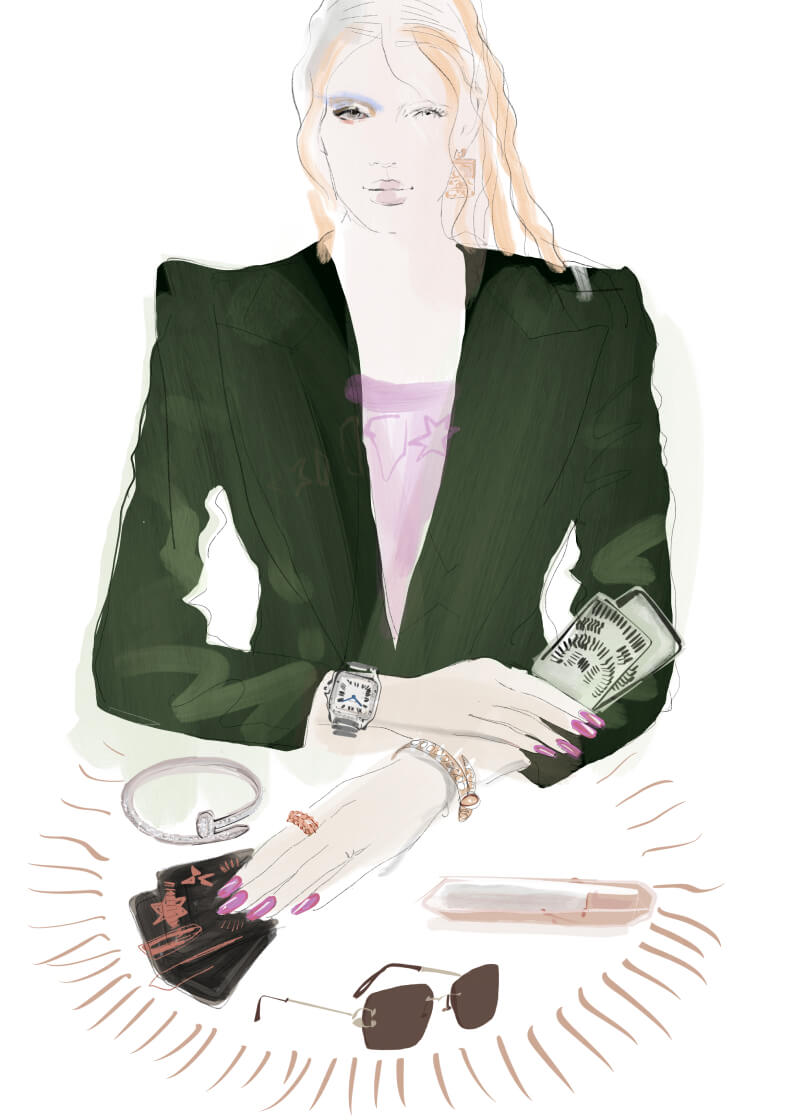 The Romantic
Her Vibe: Sweet meets sentimental.
The Palette: Lush blooms and anything pink.
Style Mantra: Put a ring on it.
She's a lover, not a fighter. She believes in meet-cutes, twin flames, and the concept of happily ever after. (In her mind, a royal wedding is a reason to book a day off.) Weekly bouquets are a nonnegotiable, and every boyfriend she's ever had was well-trained in the habit. Traditional? Sure, although she prefers the term classic. She knows her worth, and her wish list, like her standards, reflects that. After all, what are the holidays without a little red box?