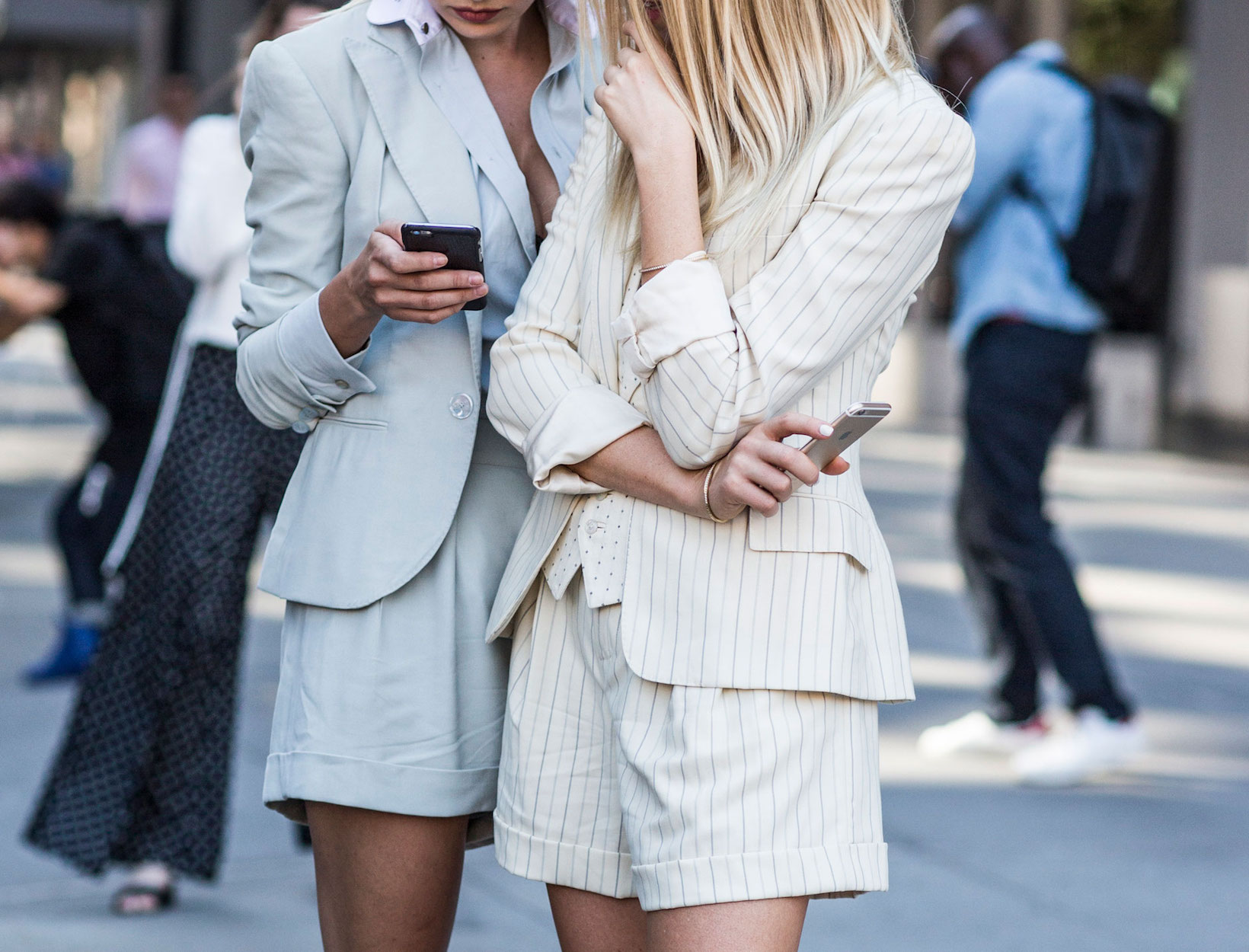 Sophisticated—and Super
Flattering—Shorts
Shorts are like the fun, casual friend who's always up for a spontaneous day at the beach or a picnic in the park when it's suddenly seventy-eight and sunny. But anything more serious and they're nowhere to be seen. Until recently. The thing about our favorite sheared-off hems: They can be impeccably tailored. They can be ladylike. They can dress up, tone down, and skew a little sexy. In fact, there are grown-up versions out there that are just as right to button on for work as they are to shimmy into on weekends. They're smart, elevated, exceptionally flattering, and (sorry) nothing short of perfect.
CLASSIC DENIM

On the list of things that go hand in hand with summer: sun, sea, and a pristine pair of white denim shorts. Nautical stripes, by way of a
figure-flattering bodysuit, feel particularly on point for the setting. Switch things up with sleek, silvery add-ons and a swipe of blush.
TAILORED

And just when you thought your trouser shorts were too casual, in come pretty puff shoulders and a sexy pair of snakeskin heels (don't forget the sparkly studs) to take the whole look to chicer ground.
BERMUDA

Despite the name, Bermuda shorts have legs way beyond island life. Pull on a crisp cotton shirt, clasp on a few gold extras, and throw the rest (laptop, phone, tinted moisturizer for touch-ups) in a spot-on-for-summer-but-still-work-appropriate jute-bottom bag.