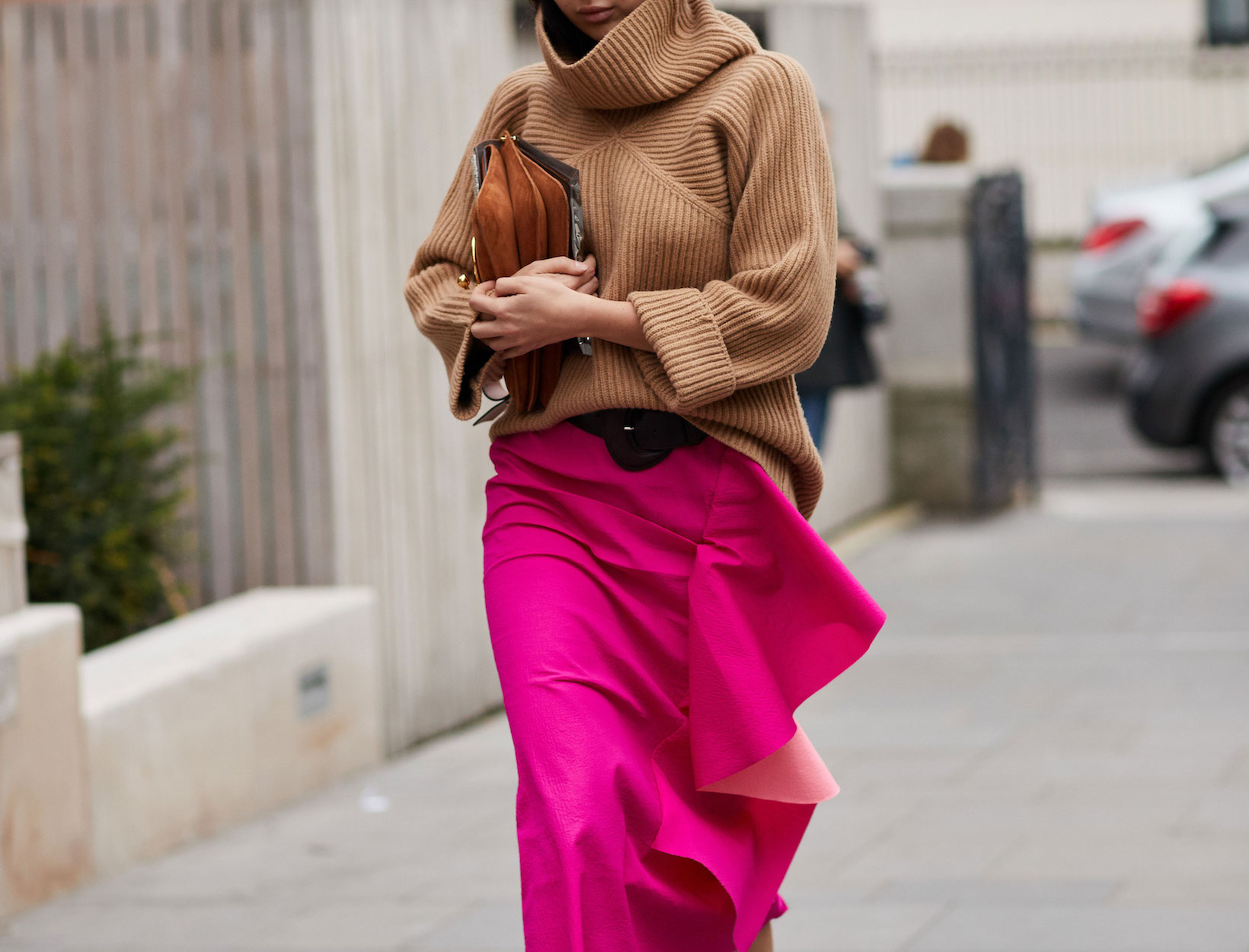 Stealthily Feminine Looks
for Women Who Don't Do Feminine
In partnership with our friends at The Outnet
This spring, shocking pink has shed its ladylike vibes and gone and done the most shocking thing of all: It has proven to be the ultimate closet chameleon. Cool, collected, and beyond self-assured, rich tones of pink—like the woman who wears them—are truly versatile.
AT THE OFFICE
Trousers this pink should come with their own warning label: These are not for the faint of heart. Anchor the shade with down-to-earth tones—a rich, chocolaty knit and matching bag plus a sandy trench coat. (Also, diamonds can never do you wrong.)
FOR THE WEEKEND
Prep, with an edge—that's what you get when you combine historically prim plaid with playful add-ons ('90s frames, grommet-stud sandals, buckle bag) that have one common denominator: subtle hits of pink.
ON THE BEACH
Balance is key. Natural textures, like summer-ready raffia, draw out the neutral tones from a vibrant pompom dress; the glimmering gold extras hardly need an explanation.