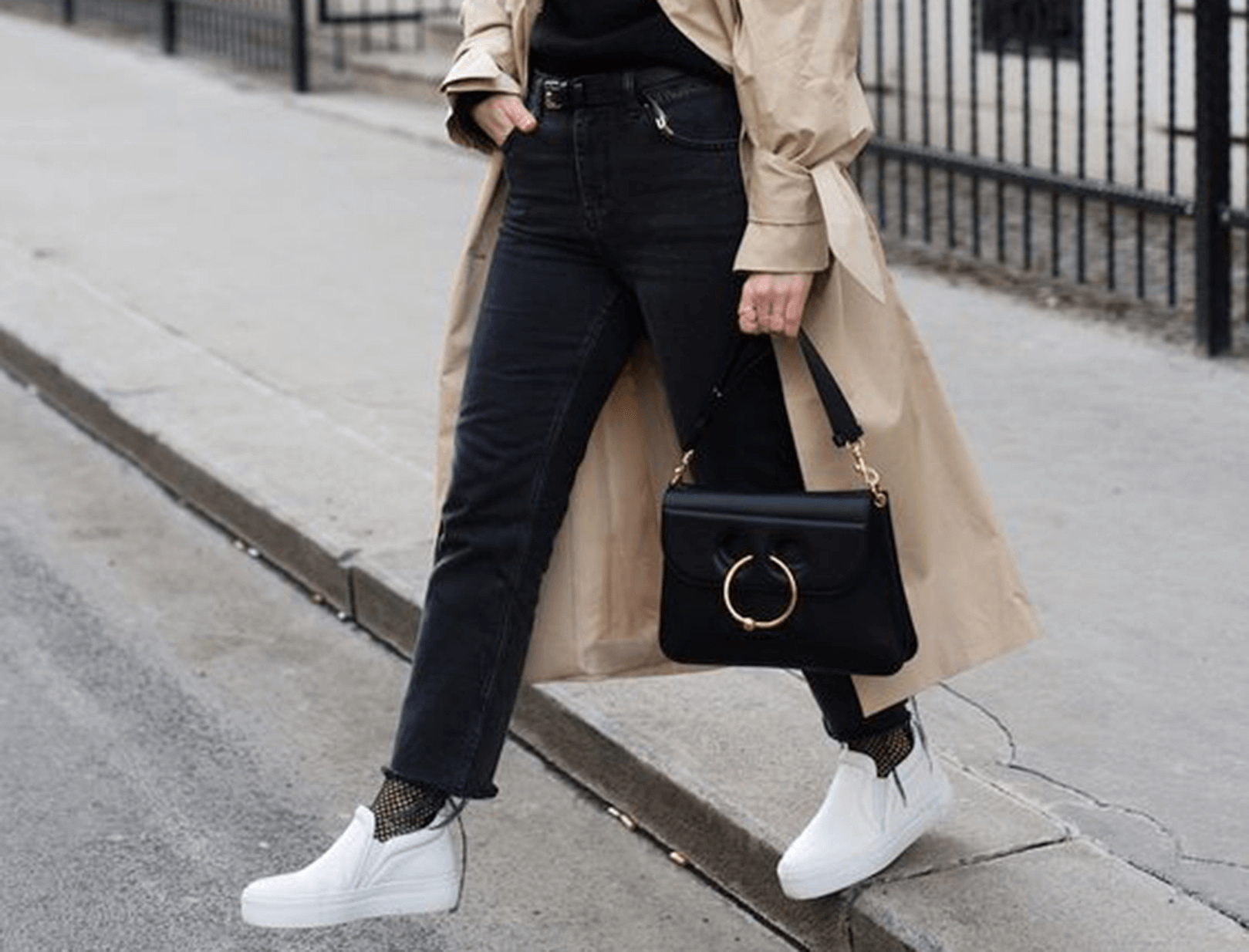 Fashion Uniform:
Trench + Jeans + Sneaker
It's safe to say that everyone is pretty thrilled by the time spring rolls around, but nailing the right outfit on the days when the range of temperatures can have you starting out freezing and ending up boiling is no easy feat. Consider this easy and chic 20-second outfit idea on the days when the whole weather situation has you miffed: A classic and functional trench is a surefire way to look pulled together and welcomes playfulness in the form of eye-catching accessories.
Coming Up Roses
Here, a trench is so much more than a wardrobe basic, particularly since it's reimagined in a dusty rose. Experiment with tonal dressing by layering a menswear-inspired Oxford shirt and a bright red bag for a bold pop. Since these jeans are cropped, they show a hint of ankle and let the statement-making sneaker do the talking.
French-Girl Simplicity
There's a reason why French girls always seem to nail it, dressing-wise: They keep it classic, never veering too off course, and incorporate a few, subtle, trend-driven updates along the way. Here, a pair of denim trousers are a fresh take on a skinny jean and add a bit of polish, while the woven tote bag beckons the warmer days ahead.
Off-Duty Cool
The novelty high-rise jean stands strong as one of spring's biggest trends, so why not pair them with a closet workhouse? (Not to mention, a pair of cool jeans makes it easy to get dressed in the morning.) This ultra-lightweight trench in denim has almost a robe-like feel, so we like the contrast of a ladylike top-handle bag and oversized sunnies.