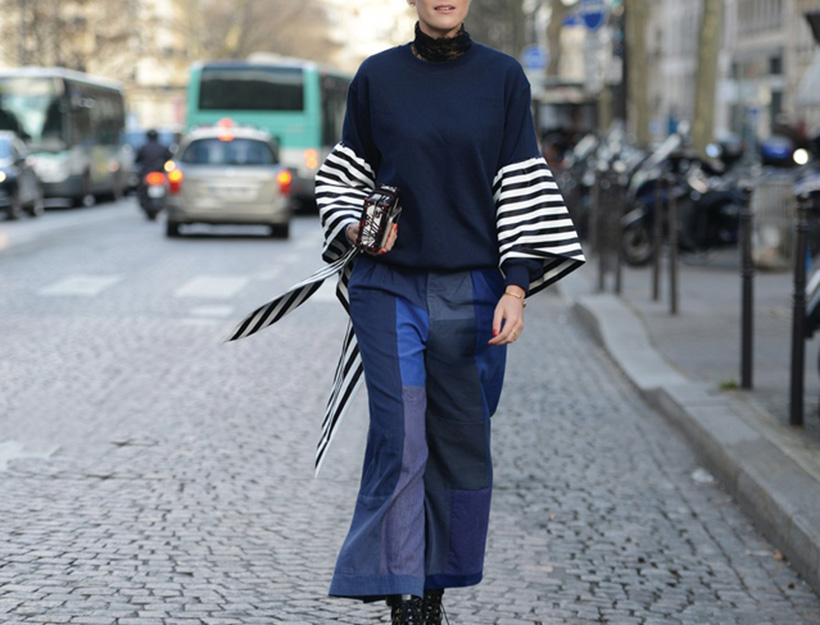 Fashion Uniform: Culottes + Sweater + Oxfords
We all need a little help making decisions in the morning, so this month, we're kicking off a new series we're calling Fashion Uniform—consider it your reliably chic formula for getting dressed. We're starting things off with the cropped wide-leg pant. (If you haven't already tried it, now's the time.) Give culottes a test drive, and in no time you'll start thinking of them as another closet workhorse—not unlike your boyfriend jeans or a black leather pant. We particularly like them paired with a knit and lace-up oxford for a cool take on polished tomboy dressing.
French Nautical
Little details, like the pop of green on the bottom of this oxford, the feminine shoulder on the striped shirt, and a bit of leopard give this look the right amount of off-duty ease.
Embellish, A Little
Fringe details on the blouse, bag, and cuff keep this look fun yet decidedly un-bohemian. The slick black leather and contrasting sole of these cut-out boots mean they're the real scene-stealer, particularly when paired with a simple black cropped trouser.
Exaggerate, A Lot
A classic navy crewneck gets a major upgrade with these exaggerated cuffs (bonus points for wearing it underneath a blazer). The tomato red chino is dialed back when teamed with a textured crossbody bag and menswear-inspired heeled oxford.