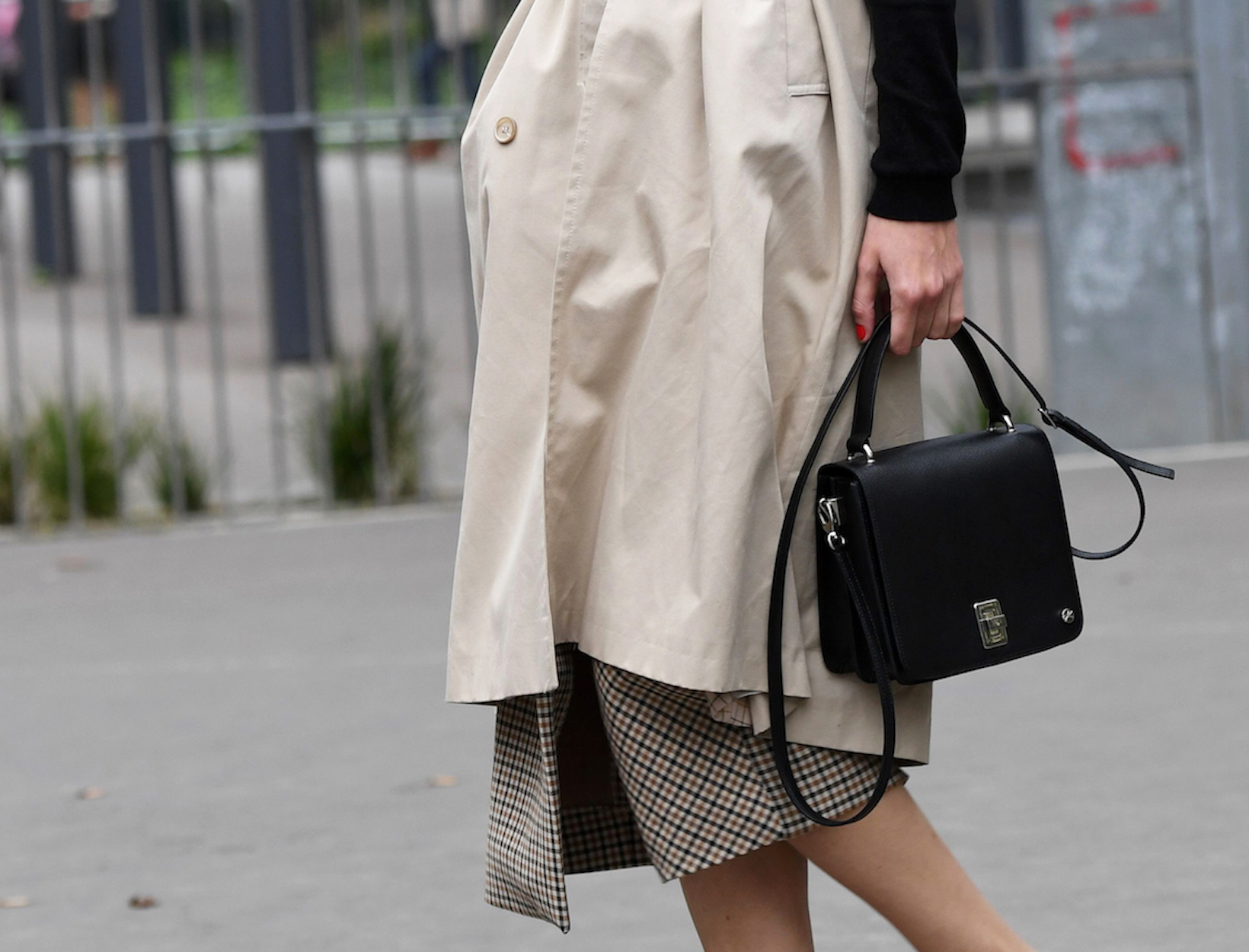 Fashion Uniform: Black + Camel + Plaid
In partnership with our friends at

Making room in your closet for the season's chicest palette—black on camel with a pop of plaid—takes the sting out of bidding summer adieu. It's a timeless trio, but don't go thinking it's safe: There are midriff-baring tops, punkish bags, and zippered utility skirts, all rendered in versions of this classic combo.
In The Trenches
A turtleneck and trench coat make for a powerful alliance, in that they hit all the right seasonal notes and look damn good doing it. Factor in wool pants and slip-on loafers, and it's a done deal for meetings, drinks, dates…you name it.
Blackout Dates
An all-black look by way of a crop top, leather trousers, and pin-thin heels requires little in the way of extras (maybe a tweed overcoat to shrug over your shoulders, but that's it).
Skirting The Issue
Even in micro doses, plaid has the power to perk up—even toughen up—a solid-top-and-gabardine-skirt pairing; sexy heels pull it all together.