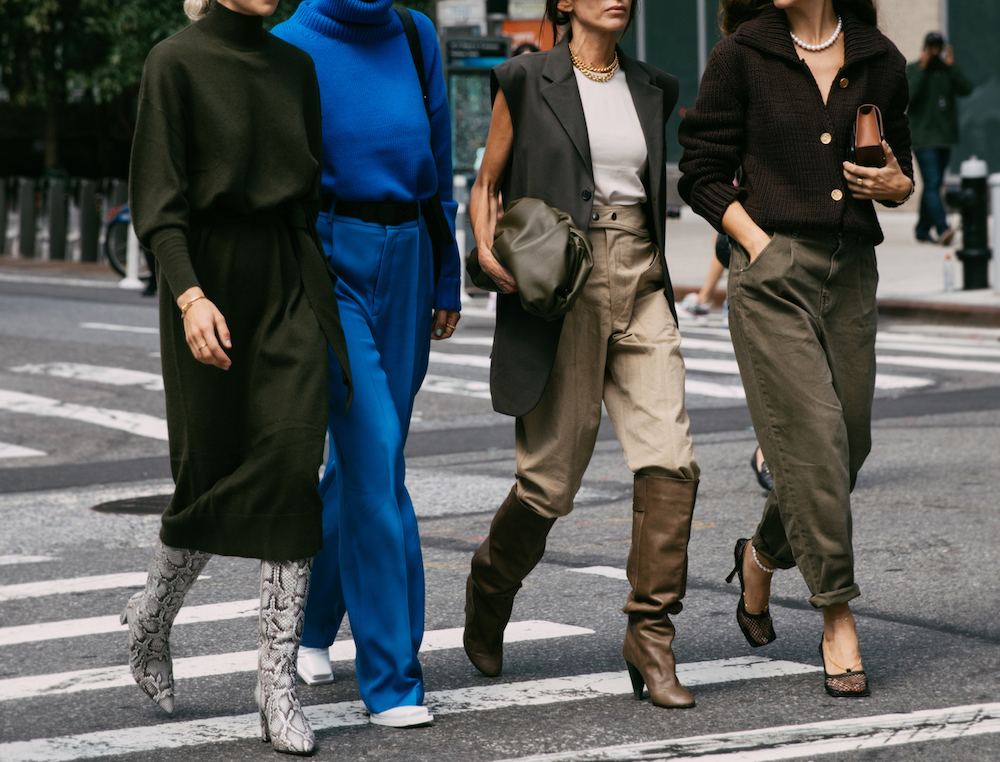 9 Things We're Adding to Cart Now
Now that we don't have to pretend it's fall anymore—i.e., the weather demands breaking out boots and sifting through sweater stacks—it's likely that an update is in order. But before you scroll any further, keep in mind that practicing restraint is the key to strategically filling in those holes. We've whittled it all down to a few timely, trend-forward pieces worth throwing down for.
Western Reboot

One part country, one part city slicker—pointed toes and
tough-as-nails textures are here to ground everything you own
(trousers and skirts included).
Wear them with
---
Failproof Party Dress

It's the (really, really slinky) dresses that get us most giddy for peak party season. Holiday invites, cocktails, winter weddings—these have every one of 'em covered.
Wear it with
---
Hold It: The Bucket Bag

Supersized or scaled down, classic or punchy, smooth or textured—the bucket bag is as pretty and practical as it is certain to not be leaving the fashion conversation anytime soon.
---
Now-through-Winter Workhorse

Comfier than a stick-straight pencil skirt, more evening-appropriate than your softest sweater, we give you: the sweaterdress 2.0. Swap out the shoes and she's game for drinks, dinner, all of it.

Wear it with
---
Cape Town

Coat, cocoon, cape, whatever's clever. Here's the deal: Fall's most versatile top layer happens to be the smartest one, too. And all that sophistication really thrives with a sleek belt wrapped around the waist.
Wear it with
---
Pumped-Up Pants

Cool-girl culottes (the wider, the better) plus a pair of supremely elevated sneakers is a goop-tested, office-approved recipe you
can rely on (f)all season long.
Wear them with
---
Just Add Hoops

We've said it before, and we'll say it again: These circular stunners—elaborate or understated in form—are the easiest, not to mention swiftest, way to up the ante on any outfit.
---
Check Mate(s)

Because what you wear around the house matters almost as much as what you wear outside of it. And, well, it's peak nesting season. These snuggle buddies are your new best friends.
---
Slouchy Sweater

Aside from colorful leaves and the annual trek home for turkey, fall's true greatest gift? Soft, slouchy sweaters. Wear them at work, on the weekends, in the window seat…and don't stop there.