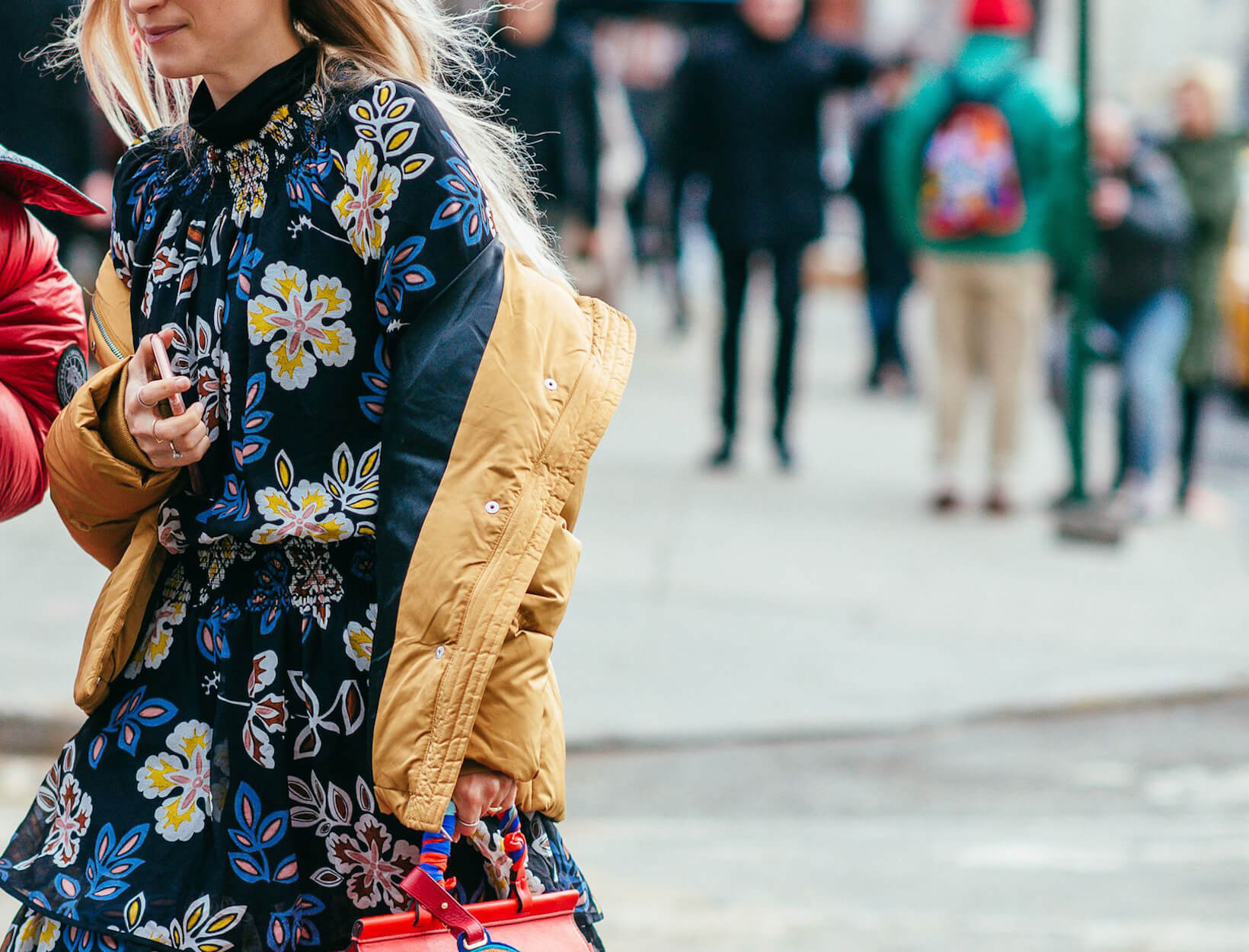 Fail-Proof Formulas for Nailing Fall Florals
Conventional wisdom dictates that florals are a summer print, but rendered in season-appropriate shades and shapes, they are a jolt of optimism during a time of the year when things tend to get gloomy.
Maxi-Dress + Knee-High Boot
Done in a prim, restrained silhouette, this sophisticated dress is the autumnal answer to summer's flirty printed maxi dress. (For a tough-girl twist, pair with knee-high boots.)
Midi-Dress + Platforms
Head-to-toe black is a statement in and of itself; bloom-embroidered platforms liven it up just enough without overwhelming.
Short Dress + Ankle Boot
Tease out the most color possible from a patterned day-dress with the help of a poppy accessory—it has the power to bring any outfit to life.