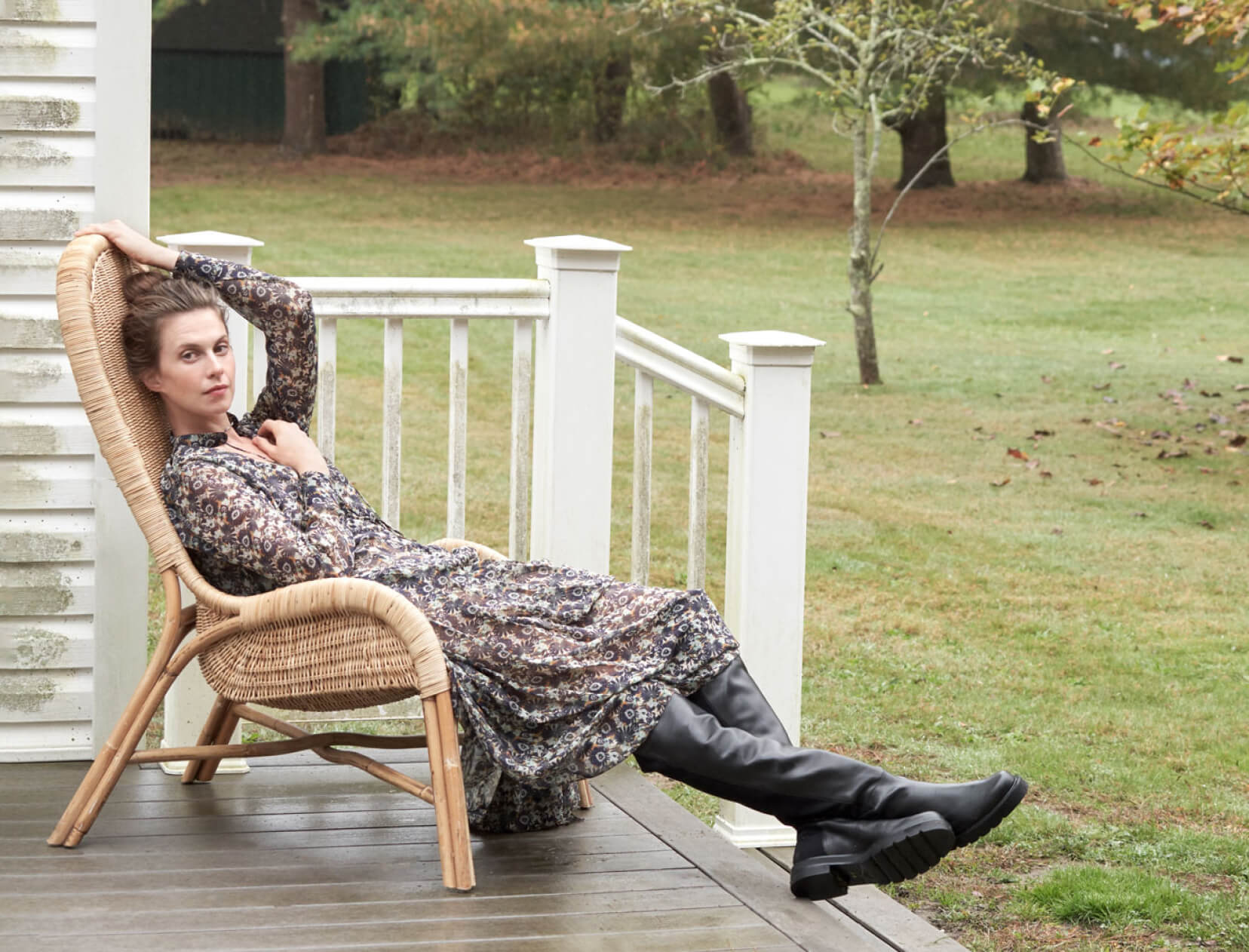 VICTORIA BECKHAM SHIRTDRESS, goop, $2,290; STUART WEITZMAN BOOTS, Stuart Weitzman, $725
How One Model, Mother, and Entrepreneur
Hit Her Stride outside the City
In partnership with our friends at Stuart Weitzman
Elettra Wiedemann never imagined a life outside of New York City. "I'm a born-and-bred Manhattanite!" says the model turned entrepreneur. But when she and her partner wanted to settle down and start a family, there was only one place that felt right: Mama Farm, the aptly named Bellport, New York, sanctuary that Wiedemann and her mother—model, actress, and animal behaviorist Isabella Rossellini—call home. Here, the harvest is as bountiful as the grassy woodlands where Wiedemann and her family now live, work, eat, play, and get their hands dirty.
"I'm basically covered in dirt all the time," laughs Wiedemann. "Between the farm and chasing my soon-to-be three-year-old through puddles, my natural style is very pragmatic. I gravitate toward simple, comfortable things and a pair of solid boots that are easy to wear, while still trying to look pulled together—I can't say I succeed at that all the time, but I try!"
As for stepping away from the fashion world to pursue her passion full-time? Let's just say it took some serious reflection, a little roll-up-the-sleeves grit, and some ready-for-anything boots to help Wiedemann hit her stride.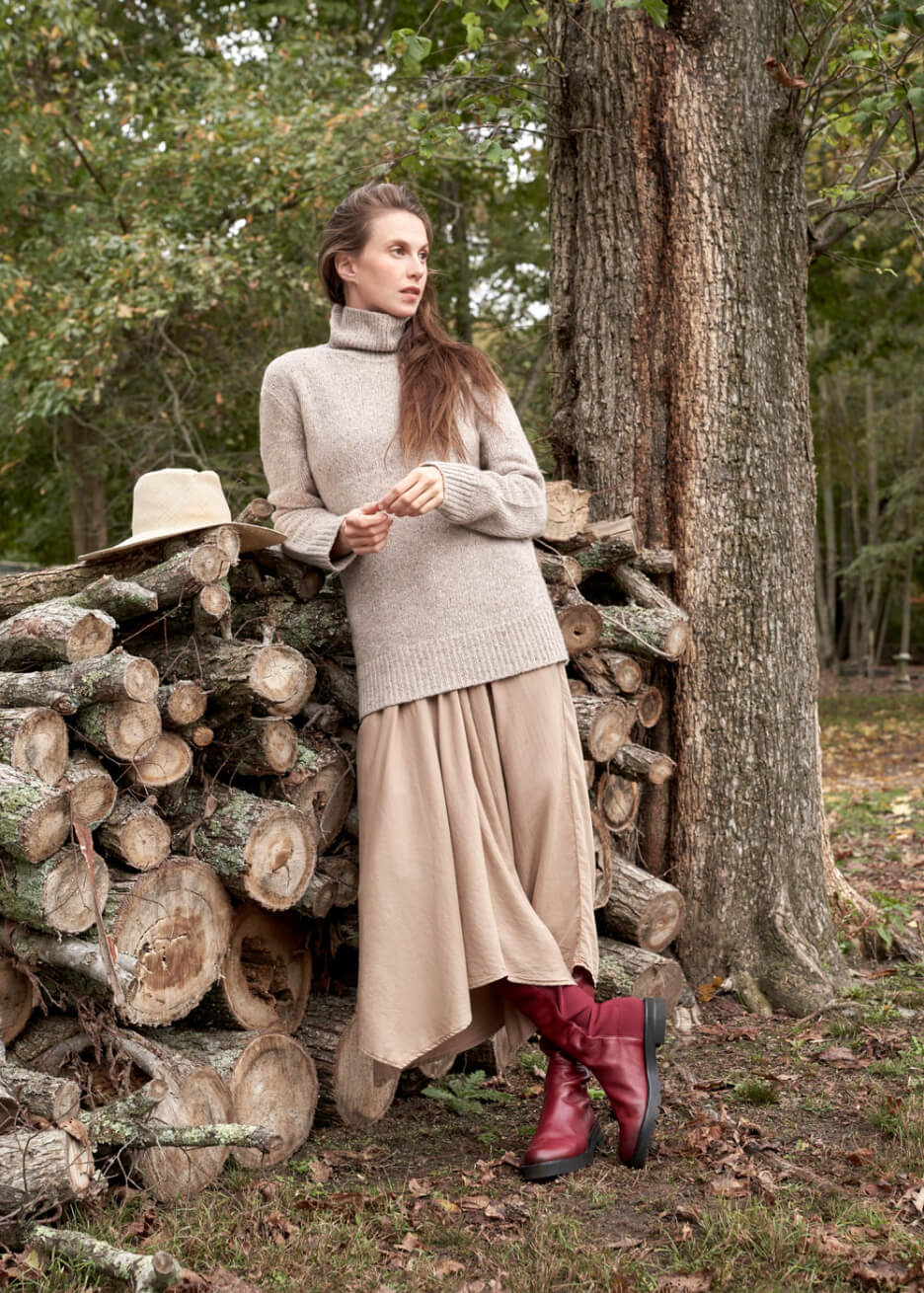 JOSEPH TURTLENECK (worn throughout), goop, $395 $237; XIRENA SKIRT, goop, $239 $143; HAT, Wiedemann's own
"There was a lot of pressure around self-promotion in the fashion world, and I really wrestled with that," says Wiedemann. "Being around people who inspired and motivated me to do things that mattered to me became paramount. I realized that this is where I'm supposed to be and that this is what I'm meant to be doing—that I'm an important leg at this table."
Modern boots that live at the
intersection of fashion and function.
"Mama Farm presented me with an opportunity to take my life experiences and weave them together in a way that's meaningful to me," says Wiedemann. "And my responsibilities in helping develop the farm and its role within the community have given me a new challenge to contend with. It's been a real gift."
"Last year, our first community-supported agriculture box—which provides local members with farm-fresh produce—was really just vegetables, eggs, and honey," says Wiedemann. "I wanted to add items like cheeses and organic meats from regenerative farms around the state, along with
fresh-baked bread."
Tie them up, and take them out:
These sleek, sturdy boots go wherever you do.
SHOP THE STORY