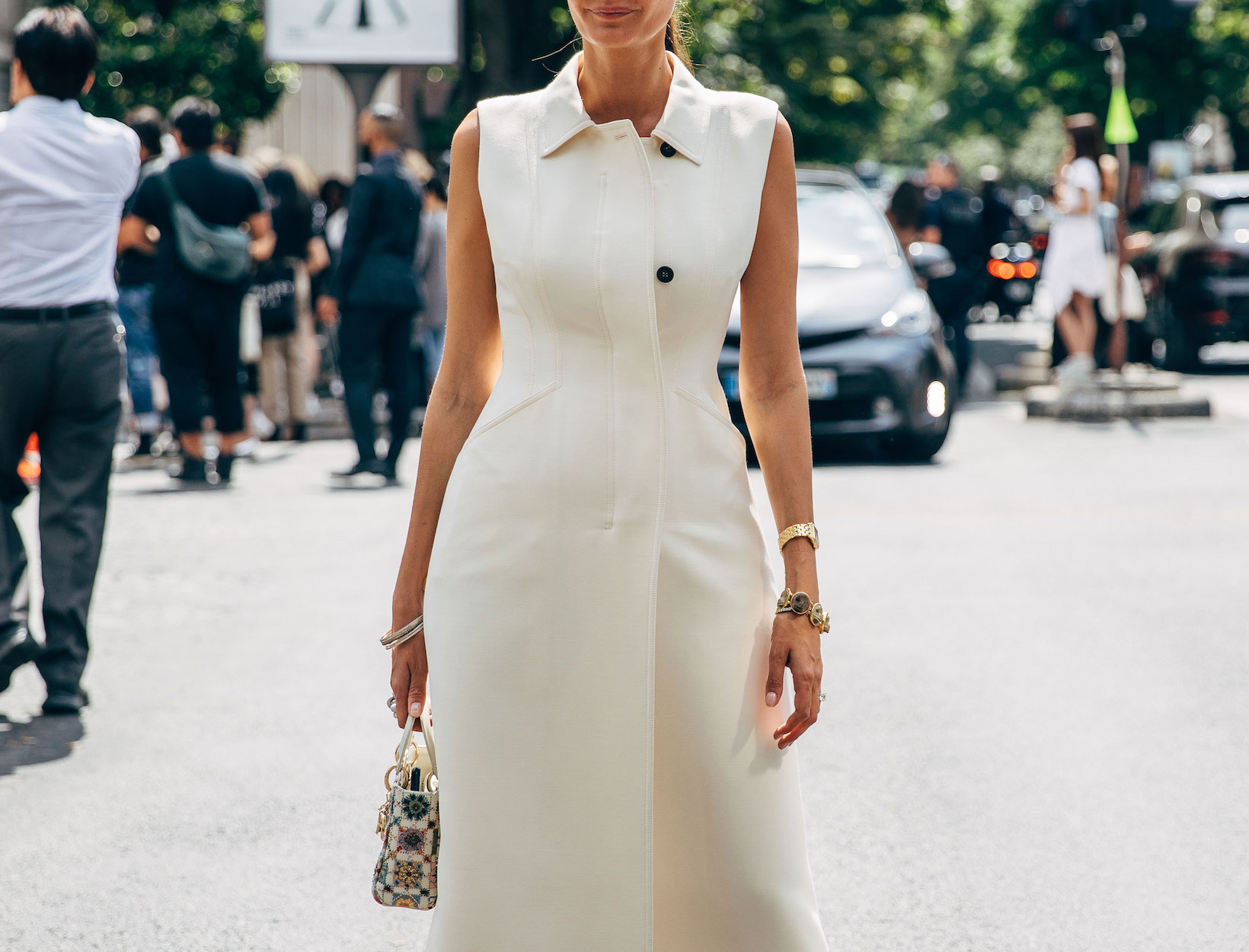 Photo courtesy of Acielle/ Styledumonde.com
Effortless Looks for Arriving in Style
In partnership with our friends at Tod's
Life doesn't stop when temperatures climb. (Trust us, we asked.) There are off-campus work meetings, day-off catch-ups, and family gatherings to attend—all events that require something more substantial than a tank top. Try this approach: Go as breezy as possible with fabrics and silhouettes, then call on a handful of elevated accessories to do all the heavy lifting.
Weekend Brunch

A matching set that doesn't take itself too seriously (a crop top is playful by definition) is what summer-weekend dreams are made of. It's a look that doesn't need much help, though the neutral driving shoes and mismatched earrings add a just-right dose of charm.
Business Casual

"Casual" is the operative word here. Crisp cottons are just that—casual—but the shapes and luxe bag skew business. Give your summer glow the love it deserves with subtle lip and cheek stain.
Family Function

Navy has all the sleekness of black, without your having to wear black in the dead of summer. Dazzling earrings and a sweet basket bag add dimension, while the matching suede loafers keep things firmly daytime.