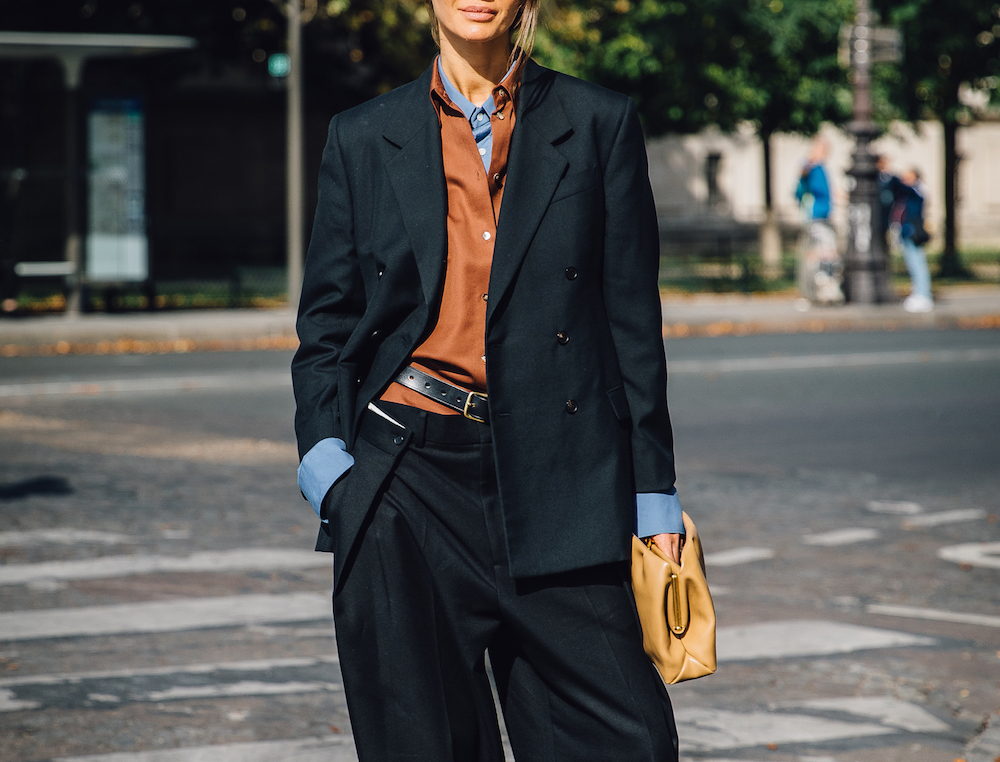 Photo courtesy of Acielle/Styledumonde.com
Easy Outfits That Work with Your Current Wardrobe
It's at 7 a.m., when your robe-clad self is staring at what you thought was an optimized closet, that you realize visionary outfits don't style themselves. We've put together six combinations that mine your existing wardrobe, with a few key styling tricks sharp enough to snap you out of the deepest jeans-and-sweater rut.
Fresh Coat

All black is its own killer combo—start with slick leather boots, then up the ante in an oversize coat with animal instincts.

Knit Kit

Knit on knit: a transformative move—best performed in block-heel boots—for taking a sweaterdress out after dark.

Get Shorty

Hemlines don't have to drop in tandem with the temperature—winterize your short stuff with a solid pair of black tights.

Belts and Whistles

Squeeze a different silhouette out of your trusty cardigan with a minimalist belt that cinches at the waist (and balances a slim pencil skirt).

The Slip

Silk and satin under a floor-length maxi coat create a look that's versatile and just plain sexy.

Masculine and Feminine

Tap this combo—feminine, airy top tucked into well-tailored pants—for an anytime, anyplace look that's easy to dress up or down.