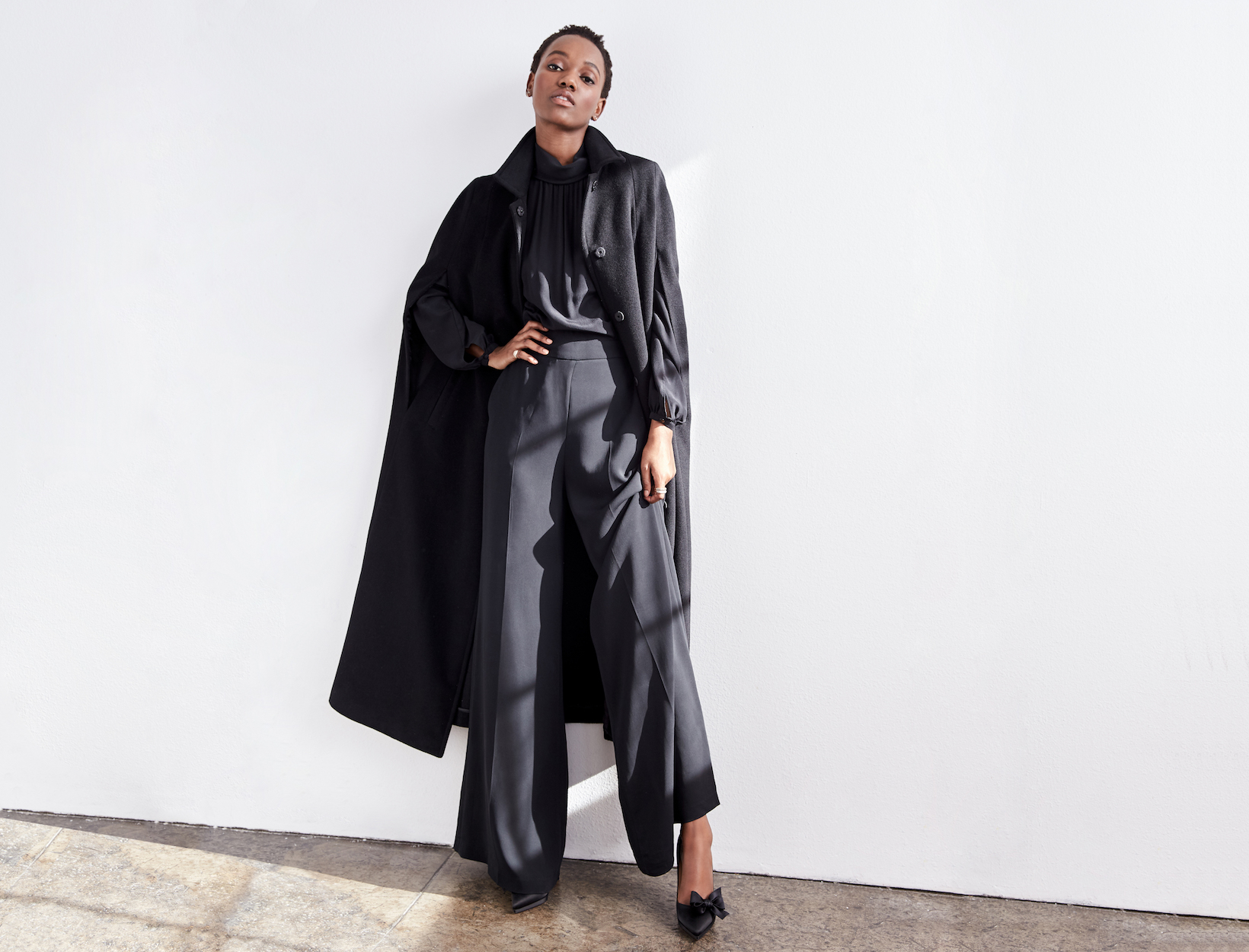 GOOP LABEL Kristin Party Cape goop, $895; GOOP LABEL Gillian Party Jumpsuit goop, $795; CHRISTIAN LOUBOUTIN X GOOP Bow T Satin Heel goop, $895
Decoding Dress Codes: Holiday Edition

Outfitting mandates for holiday invitations are notoriously wide in scope (everything from black-tie to ugly-sweater)' and therefore, usually open to interpretation. Here, the three you're most likely to encounter this time of year.
Black-Tie Optional

Borrow a page out of the guys' playbook and sub the conventional gown for something sleeker; balance the masculine edge of a jumpsuit with sky-high heels, dramatic accessories, and of course, diamonds.
Cocktail Attire

To rein in a sexy, leg-baring dress, proportion play is key: full-length sleeves and chunky heels keep things from veering into trying-too-hard territory.
theme party

While the novelty-sweater ask doesn't have to be taken literally, it does offer the opportunity to experiment with color, pattern, and glitter—in this case, all in one festive sweater.
Related: How To Dress For A Party