Debunking 8 Common Style Myths
Photo courtesy of Anouk Yve
What are the so-called style rules that have stuck with you throughout the years? No white after Labor Day? Don't mix navy and black? It's time to rethink them. Ahead, we break down eight outdated ideas that it's time to let go of.
myth 2:
You can't mix gold and silver jewelry.
Gone are the days of single-tone jewelry stacks. Here to replace them: Spinelli Kilcollin's one-and-done galaxy rings, a mix of hoops for multiple-piercing people, and, for the wrist, a yellow-gold bangle set against a sparkly diamond bracelet.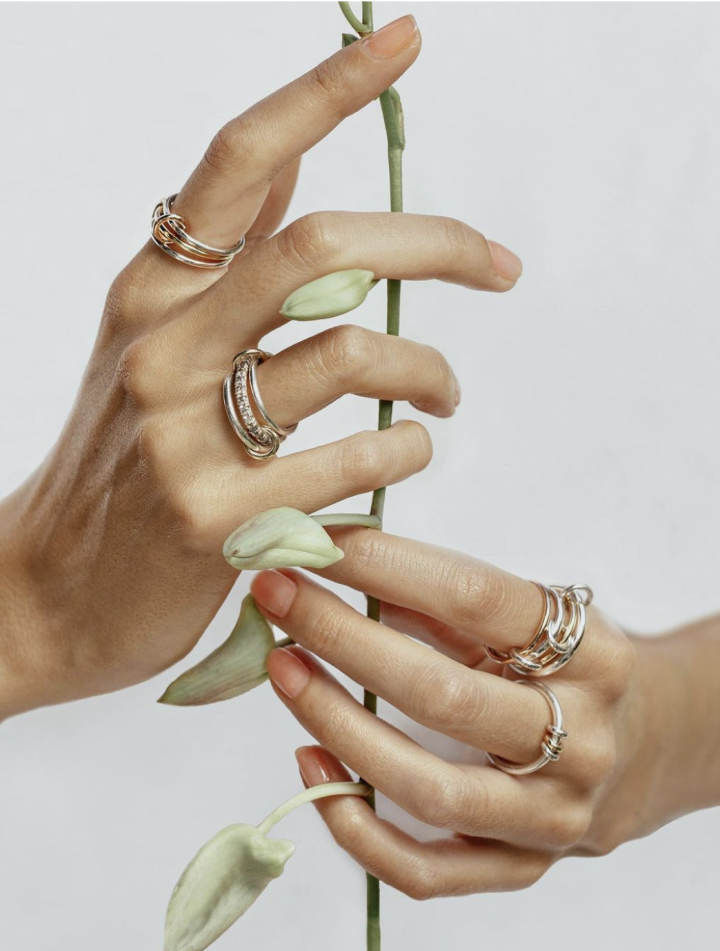 Photo courtesy of Spinelli Kilcollin
myth 3:
Wearing socks with sandals is a
fashion faux pas.
This pairing is nearly as divisive as the pineapple-on-pizza debate (or, if you live in LA, the almond-versus-oat-milk debate). We happen to think it's cute—especially if the sandals in question are quilted Chanels.
ON MODELS: G. Label Alida Drop-Stitch Surf Sweater, goop, $675; Birkenstock arizona, goop, $180; THE FRANKIE SHOP SHIRT, The Frankie Shop, $185; THE FRANKIE SHOP SHORTS, The Frankie Shop, $109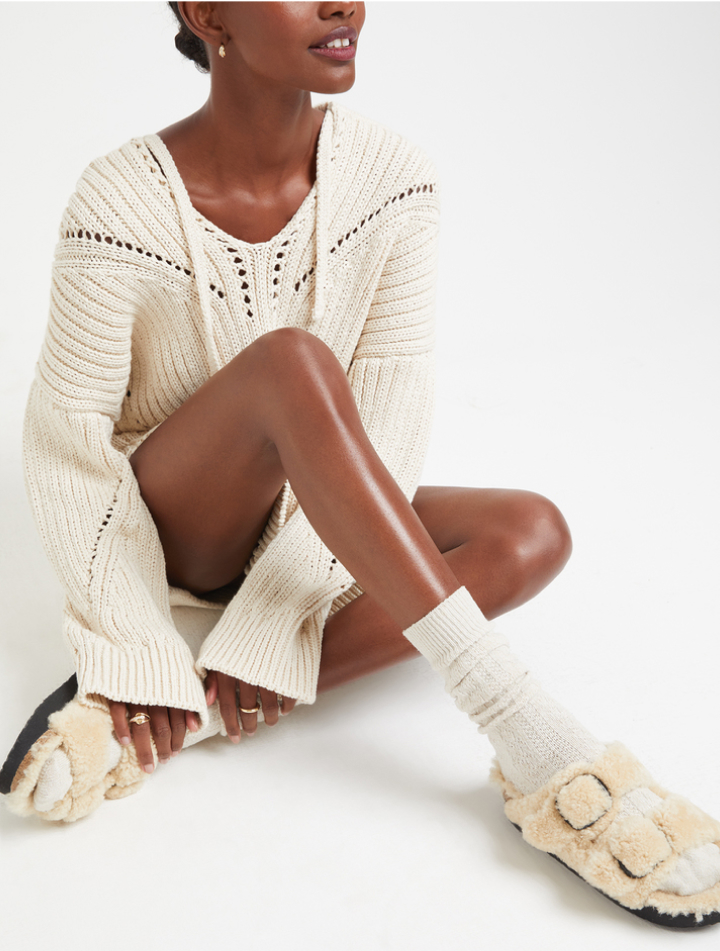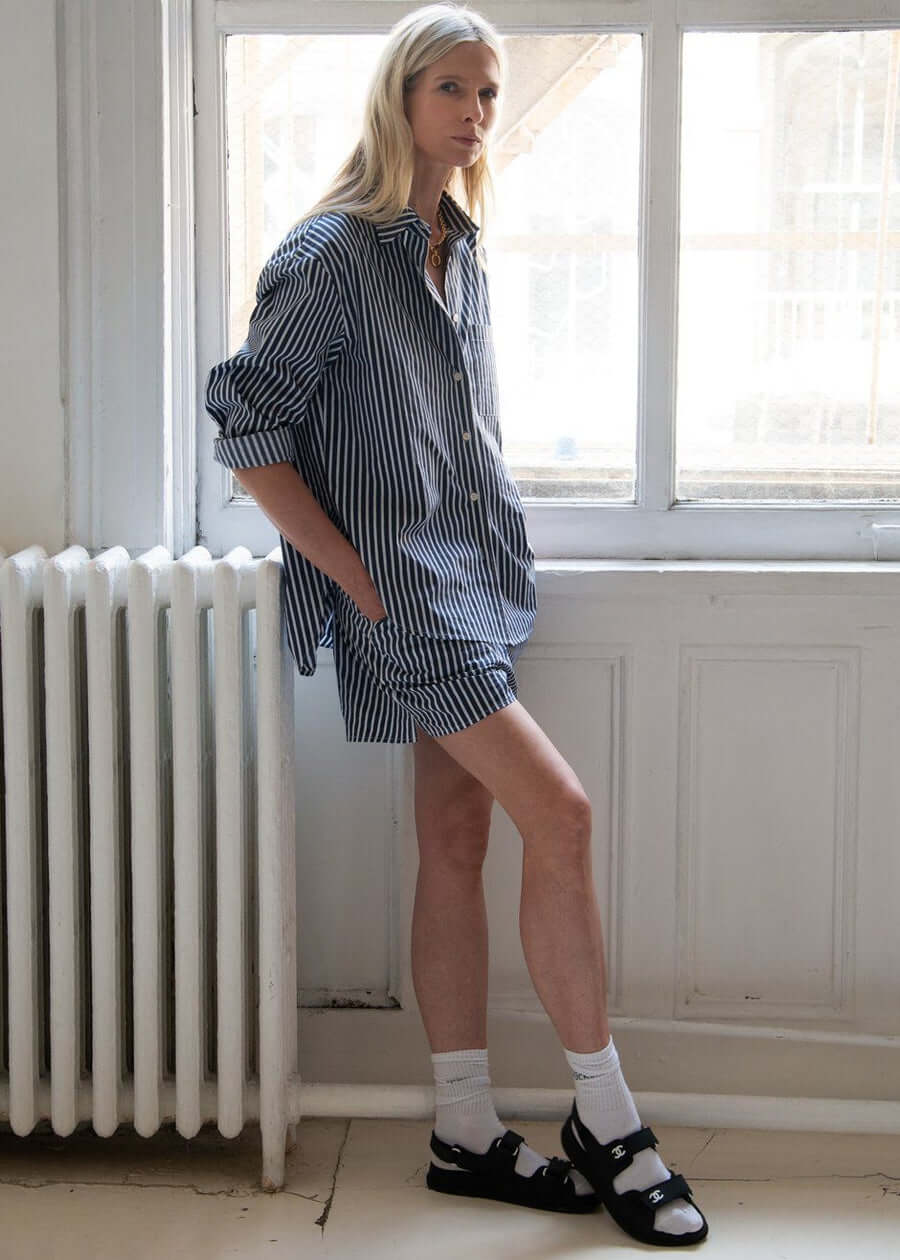 myth 4:
You shouldn't wear white after Labor Day.
Historians speculate that this notion originated in the early 1900s, when white was the uniform of choice for wealthy Americans who had the means to flee the city when it got too hot. Upon returning in September, they would swap their light linen suits for darker fall clothing—a practice that probably trickled down to the middle class and eventually became mainstream.
Today, white is seasonless. In the cooler months, choose warm tones like ivory, oat, and cream rather than starker, brighter whites—then ground the look with black accessories.
ON MODEL: Matin tank, goop, $448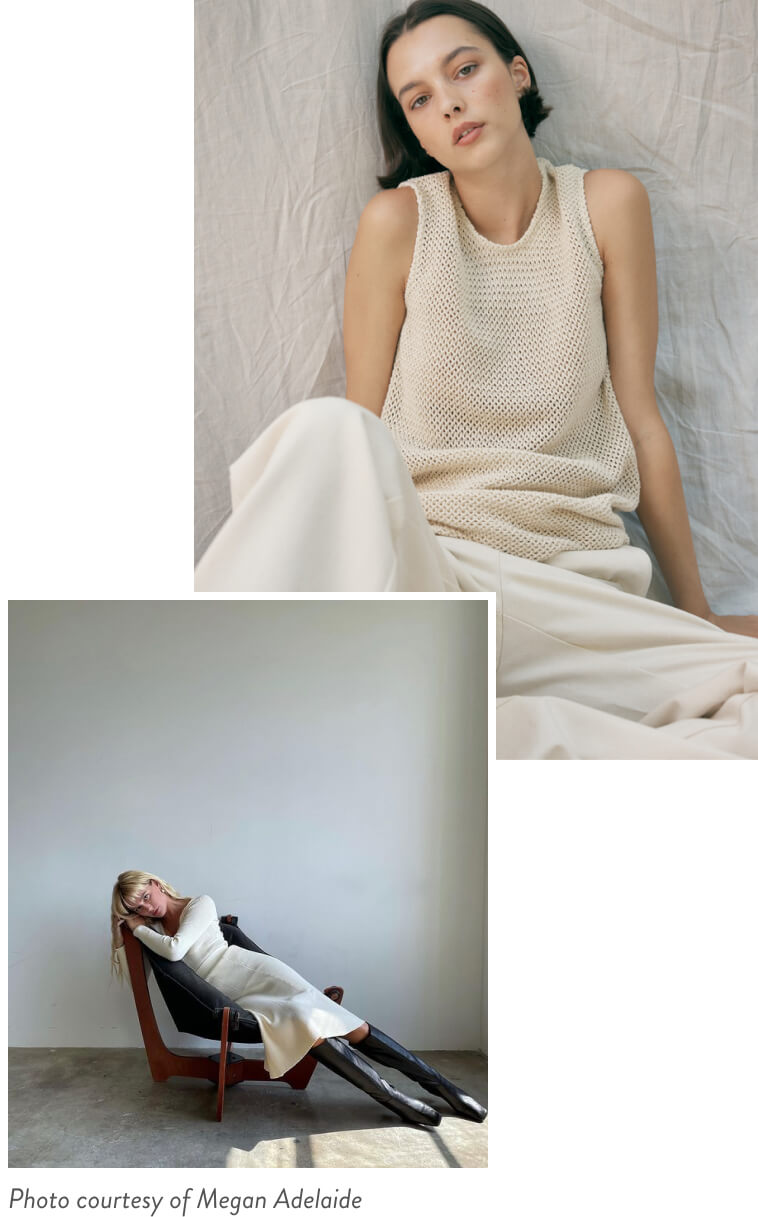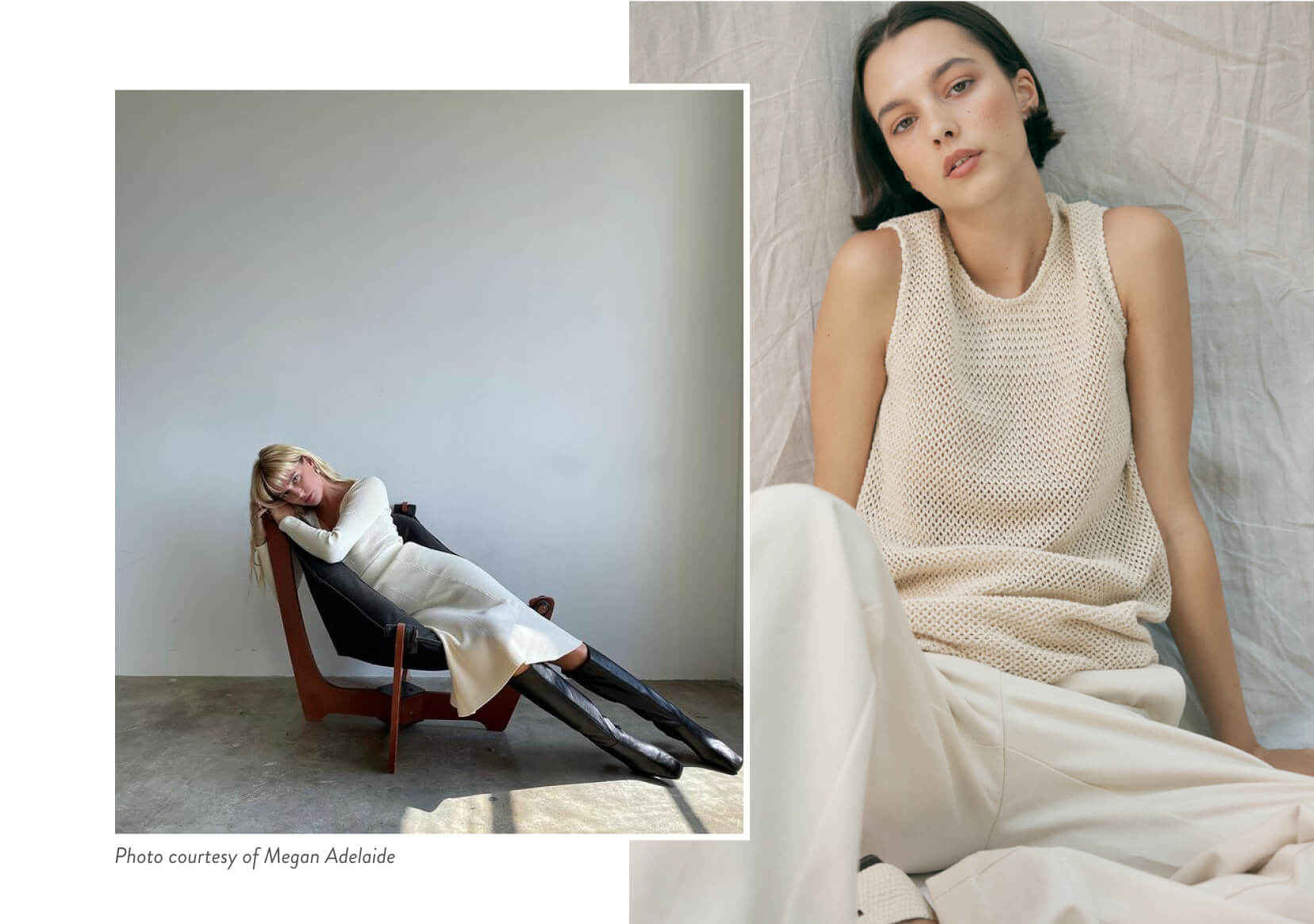 myth 5:
Your shoes should match your handbag.
Easy? Yes. Imperative? No. While matching your accessories is a failproof way to look instantly more put-together, mixing it up can yield equally chic results.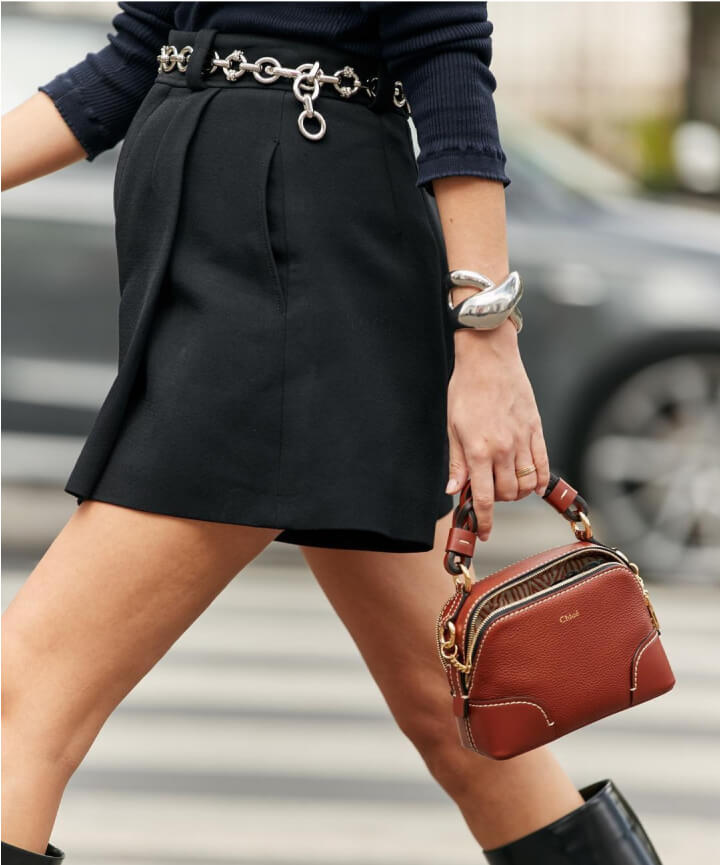 Photo courtesy of Szymon Brzóska
myth 6:
High-rise > low-rise.
As any Gen Zer in your life will tell you, low-rise is back. For them, that means baggy jeans that hang coolly off the hips. For you, it's all about the office-friendly pencil skirt: Pair it with an oversize shirt or knit on top, and anchor the look with a belt.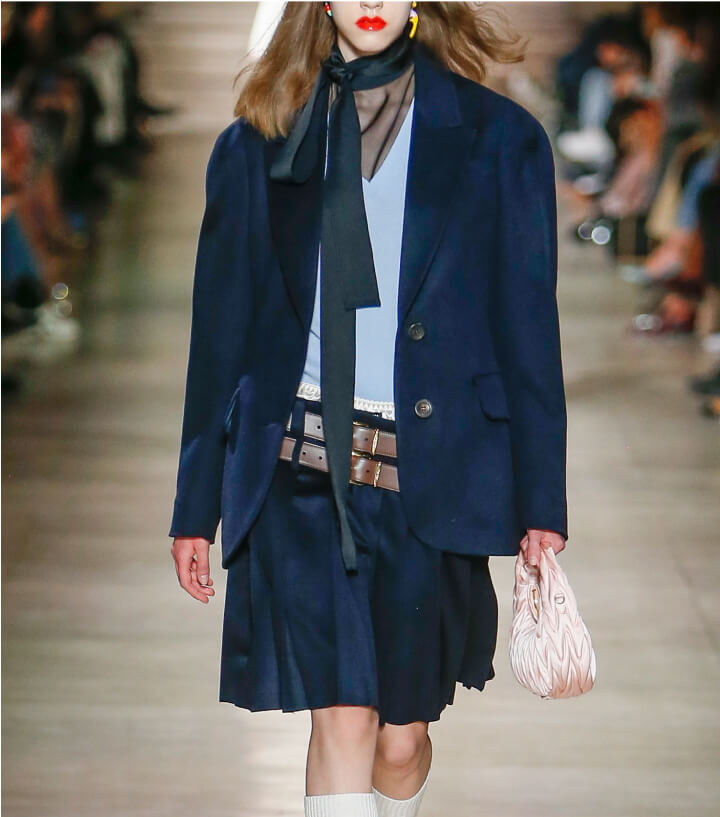 Photo courtesy of Miu Miu
myth 7:
Black and navy don't go together.
Certain color combinations, like black and navy (but also black and brown, and black and pink), have a bad rap. The trick to making them work? Opt for soft, earthy tones that complement rather than clash.
myth 8:
You can't wear shorts to the office.
This isn't a hard-and-fast rule anymore, especially if your workplace skews more casual than corporate. You'll want to avoid shorts that are too tight (menswear-inspired silhouettes are a good choice) or too short (look for a hem that hits at midthigh—about fingertip-length when your arms are resting at your sides). Round out the look with something substantial up top and black, means-business accessories.
ON MODEL: nili lotan shorts, goop, $450; G. label Rosa Plaid Shirt-Jacket, goop, $148.50