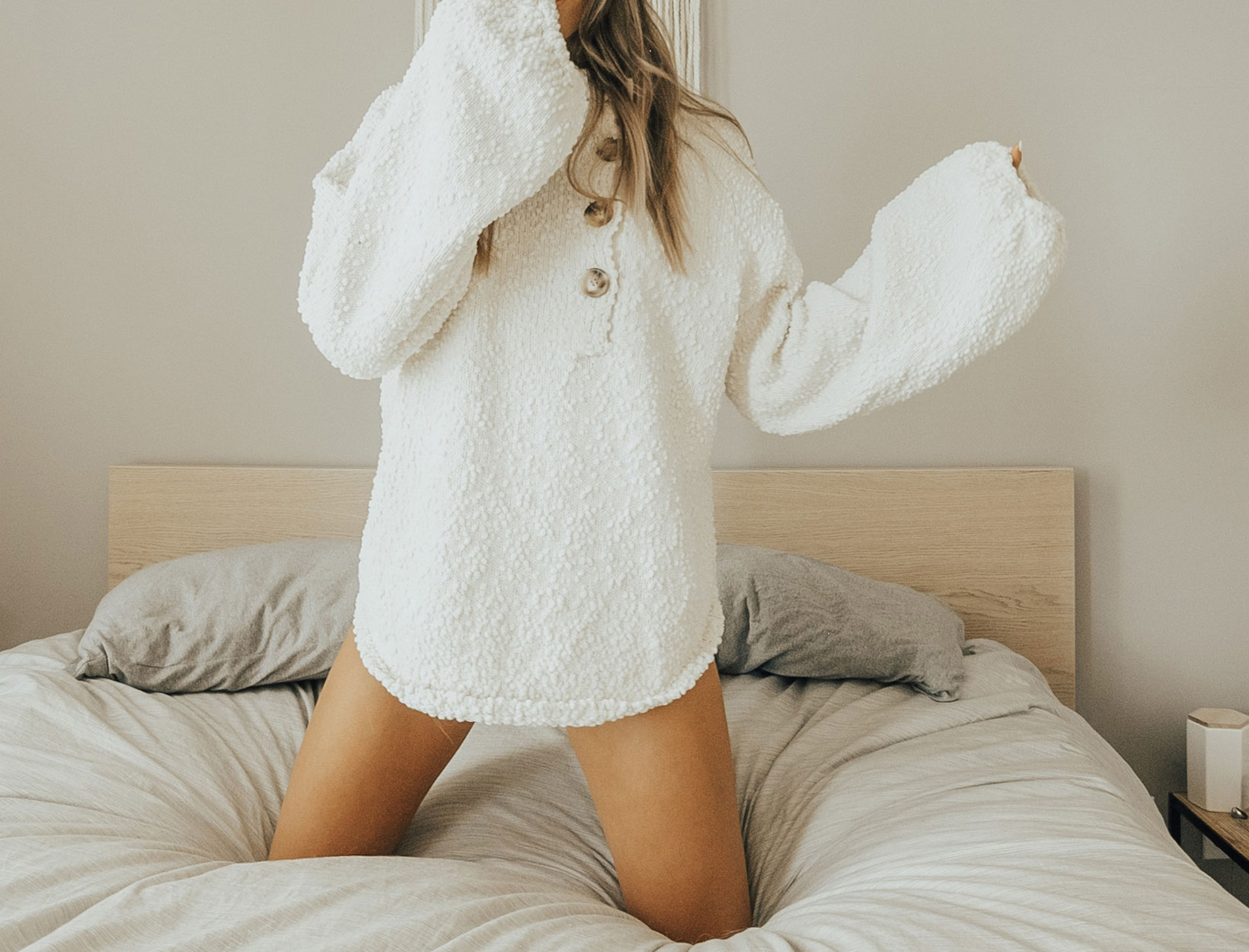 Photo courtesy of Taylor Hayden
What to Wear, Watch,
and Cozy Up to Right Now
In partnership with our friends at Lunya
Most of us can agree that weekends tend to be A) too short, B) too fleeting, C) too scheduled, or if we're being honest, D) too all of the above. A good pair of soft, snuggly pajamas plus one great series is all the permission you need to spend your Sunday at home. Here's what to wear, watch, and do while you're doing…nothing.
AFTERNOON
DELIGHT
Lounging around is made one hundred times more pleasant when a slinky slip, a wraparound robe, and a pair of fuzzy slippers are involved. Light some incense, treat yourself to a face mask, curl up with a good glossy. Lazy Sunday: solved.
HIBERNATION
STATION
Soft separates? Snuggly socks? Curl-up-in-it cozy blanket? All are the makings of one gloriously mellow night in. Dab on some eye cream, tee up a gripping documentary (lookin' at you, Theranos), melt into couch, repeat.
MORNING GLORY
Keep the pajama party going all through the a.m. and—hell—straight into p.m. with silky-soft stripes (Olivia von Halle makes the sexiest sets known to womankind) and the messy bun's most adorable plus-one (hint: rhymes with munchies). Hit play on an upbeat podcast while whisking up your morning matcha.