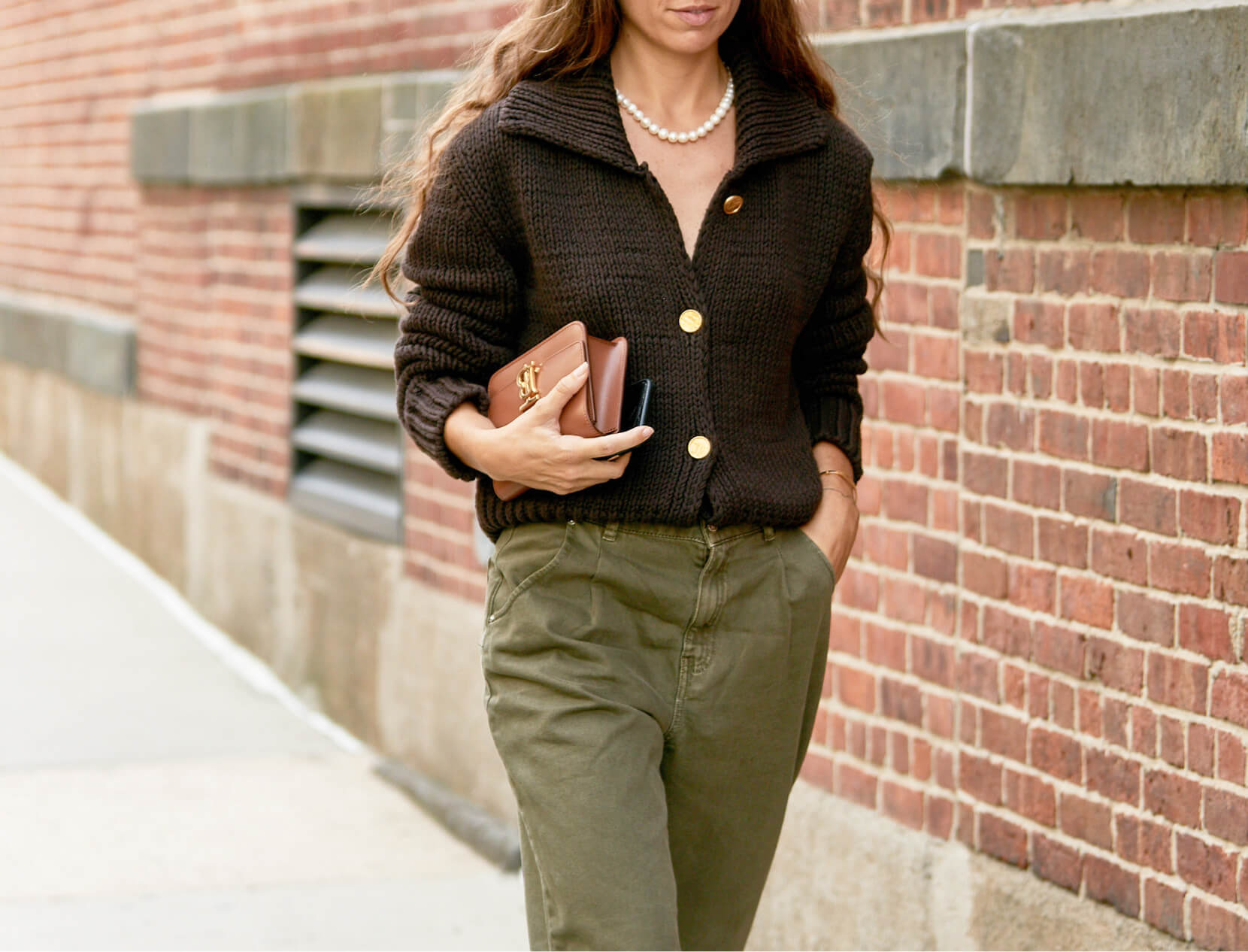 Styling 5 Closet Essentials
for Now—and Later
These days, even the goop staffers we thought would be working in monogrammed pj's till further notice are showing up to Zoom calls in color-happy knits, crisp poplin tops, and the kind of earrings you definitely can't sleep in. It makes sense: A few weeks into at-home everything, we're leaning into the comforting rituals that make us feel grounded, and for many of us, getting creative in the closet is a therapeutic release. Here, five key pieces we've been getting reacquainted with, plus a few creative go-to to keep in your back pocket.
THE WHITE TEE UPGRADE
This bright-white, poplin-sleeved Henley might be the ultimate WFH top. It's structured enough to support a puff sleeve and a little pleat, tucks neatly into a high waist, and shows off drop earrings without feeling overdone. Yet it's still casual enough to hang with sweats and a sweater after work.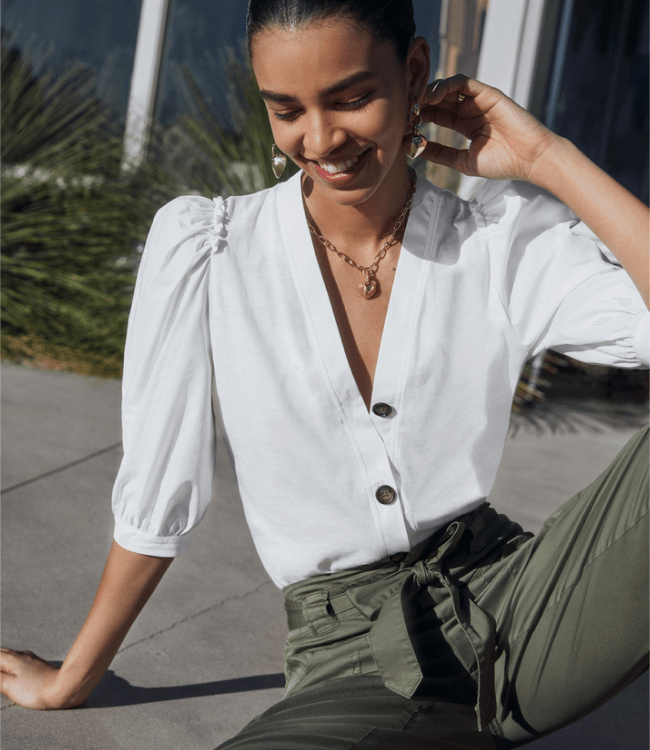 G. LABEL phillip puff-sleeve henley, goop, $375; alex mill pants, goop, $125; LAURA LOMBARDI NECKLACE, goop, $140; LAURA LOMBARDI EARRINGS, goop, $168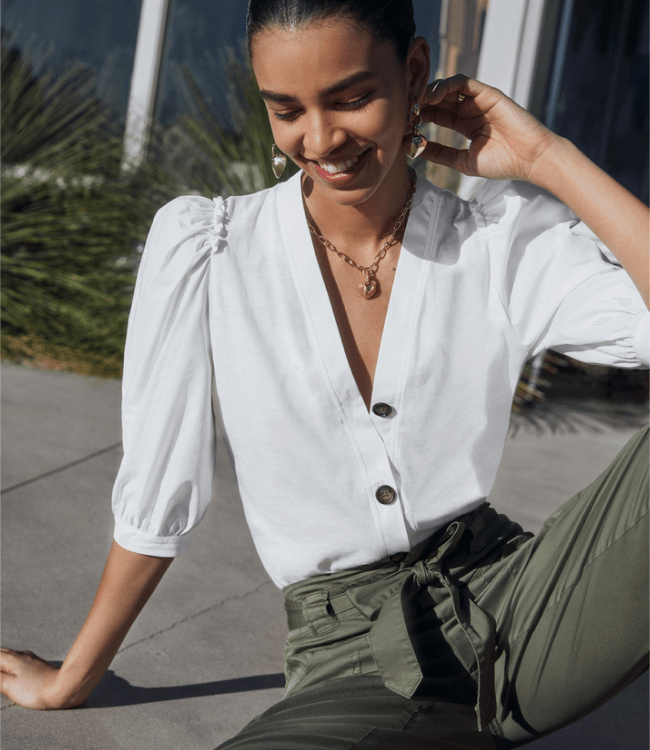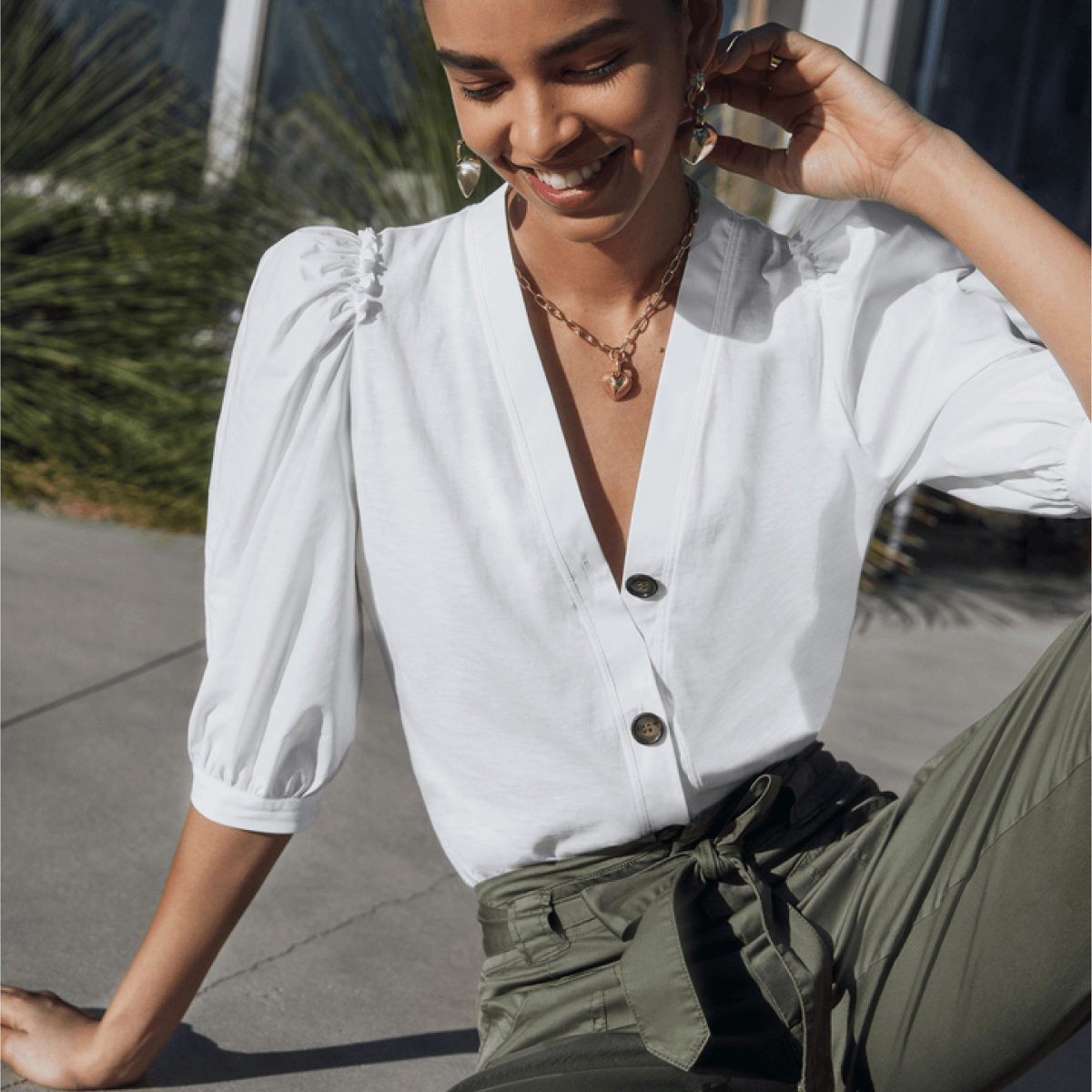 When You'd Rather
Stick to Sweats
TWO LOOKS, ONE DRESS

Avoiding your jeans? We're easing into ours by wearing them under a shirtdress—and adding denim back into the mix feels really good (we promise). Cinch the dress at the waist and leave the bottom buttons undone, then swap slippers for sandals for a stroll around the neighborhood.
FILE UNDER:
FUTURE DATE NIGHT
Getting dressed is an artistic outlet right now, and ivory denim makes a fresh canvas for a black button-up, a wheat-colored silk cami-and-cardi set, or your favorite tee. But the look we're most excited about is the one we're saving for later: utility-inspired wide-legs paired with a flirty, feminine top and high-shine earrings.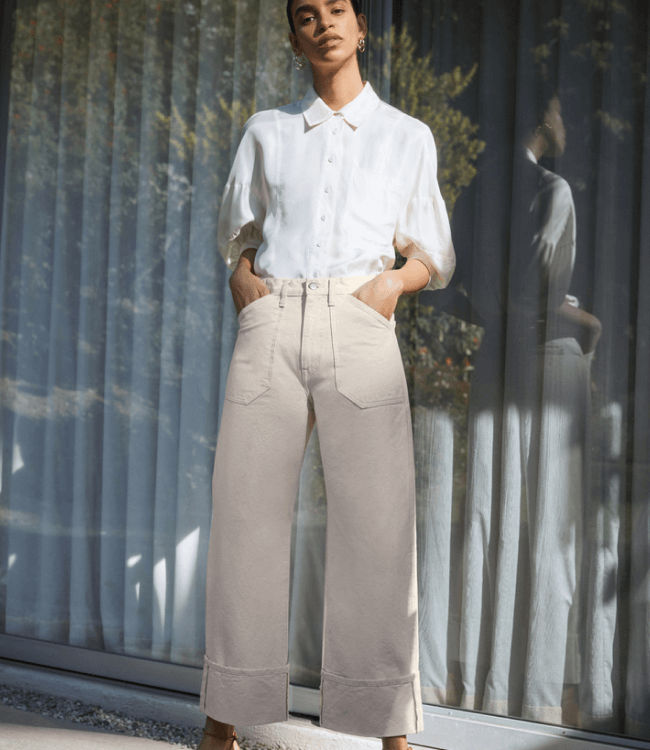 G. LABEL MARIO CUFFED WORKWEAR JEANS, goop, $295; LEE MATHEWS SHIRT, goop, $339; MICHELLE fantaci earrings, goop, $2,250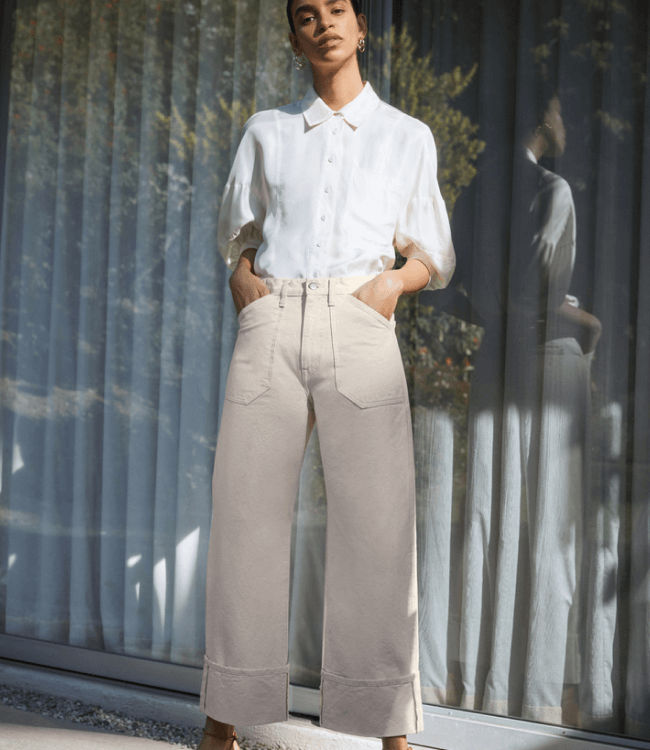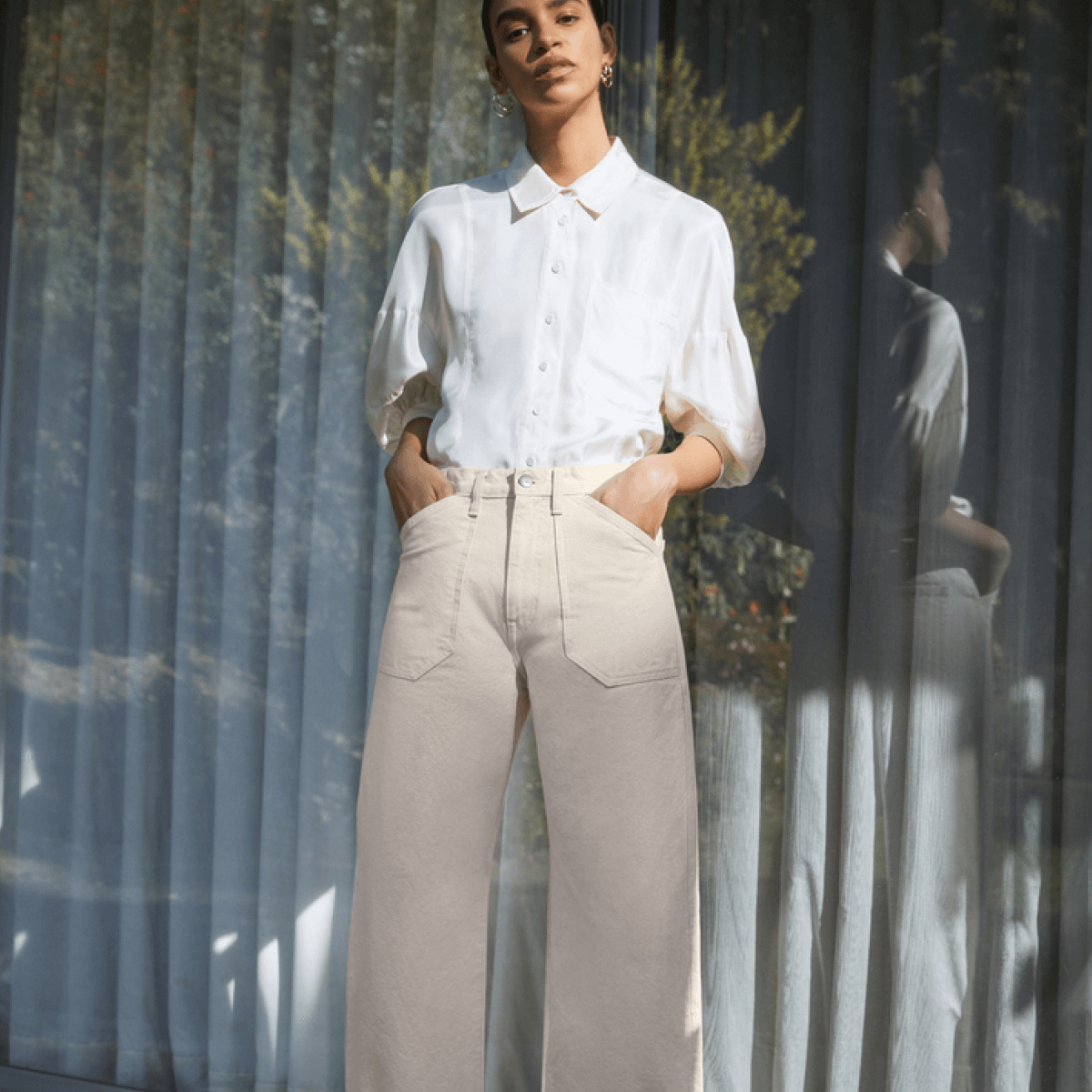 Or You Could Get
Dressed Up Tonight
JUMPSUIT REBOOT

Giving the jumpsuit a spring styling
refresh—by way of raffia sneakers, petal-pink cashmere, and gold double hoops—makes our go-to one-and-done even more uplifting. And while we laughed when our senior creative copywriter said she'd invested in a fanny pack for evening walks, this belted brown leather version makes us admit she's not wrong.
EVERYDAY LBD
Here's why we're not waiting until after dark to slip on this ultraflattering poplin piece: The clean silhouette, waist-accentuating wrap skirt, and modern stand-up collar are mood-boosting magic at any hour. Dress it down with low-tops to catch up with your friends over FaceTime now, and revisit the look later—with some sparkly layered necklaces—when you're leaving the house again.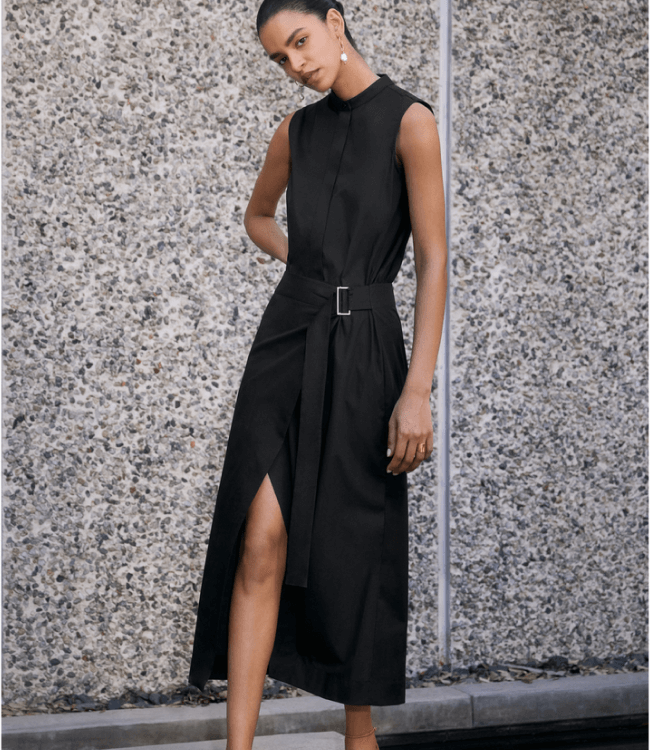 G. Label millie utility wrap dress, goop, $595; mounser earrings, goop, $165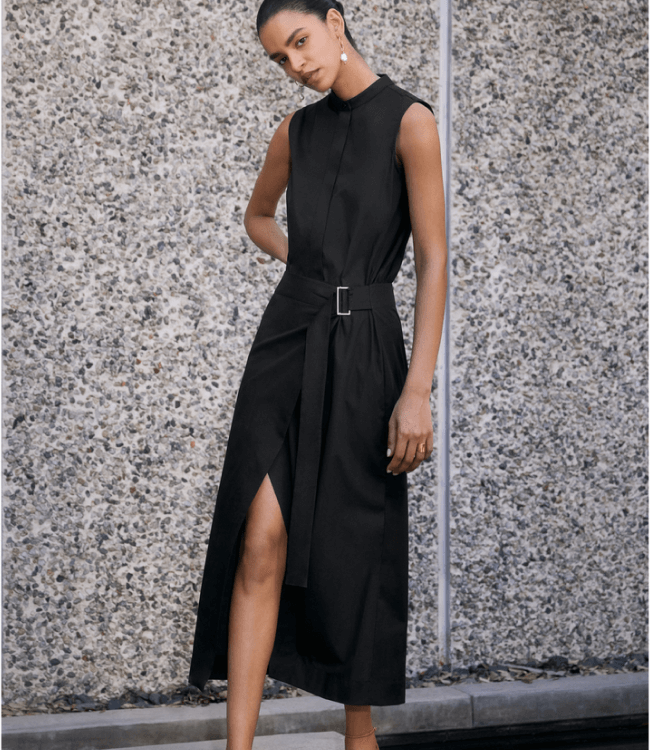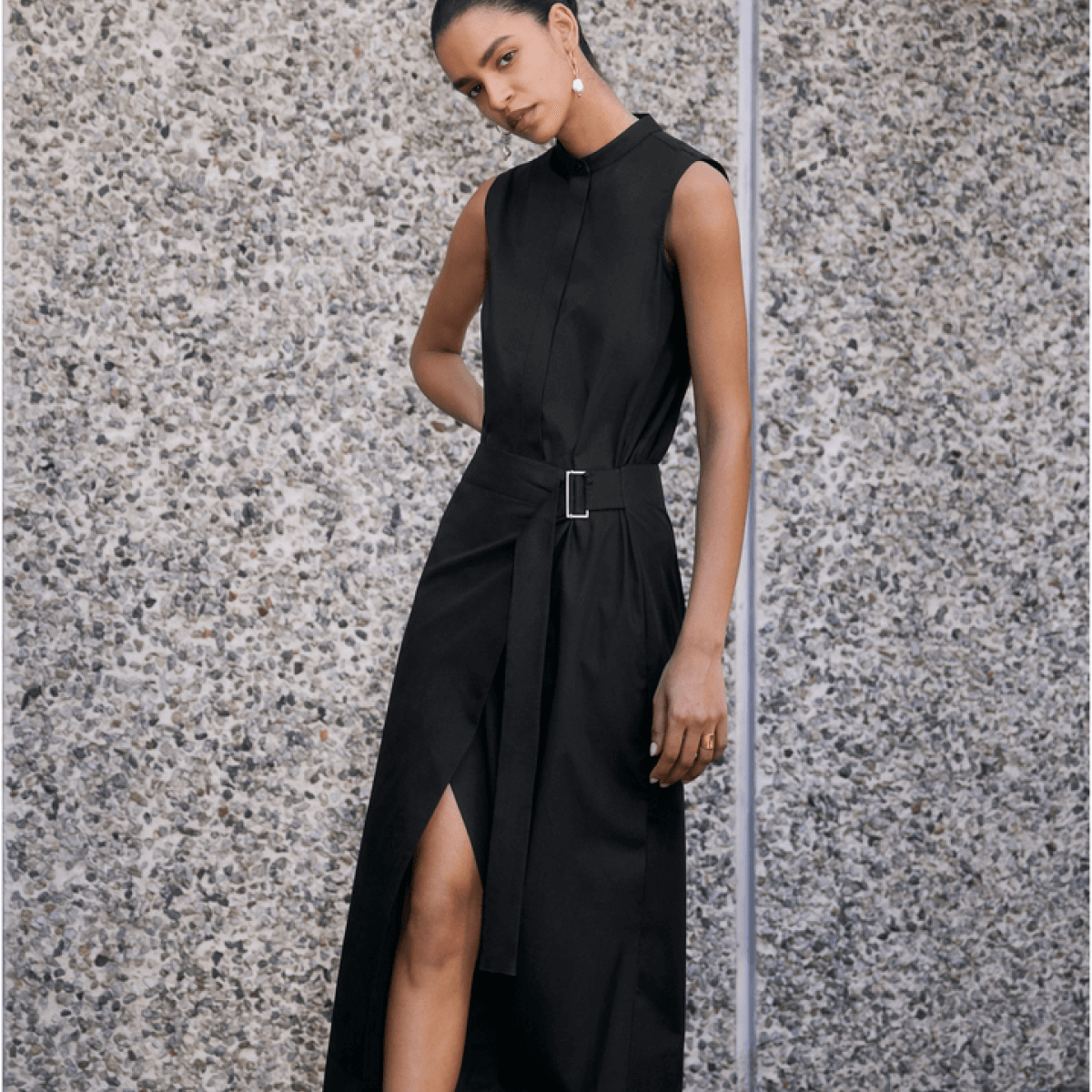 Layer on the
Good Vibes