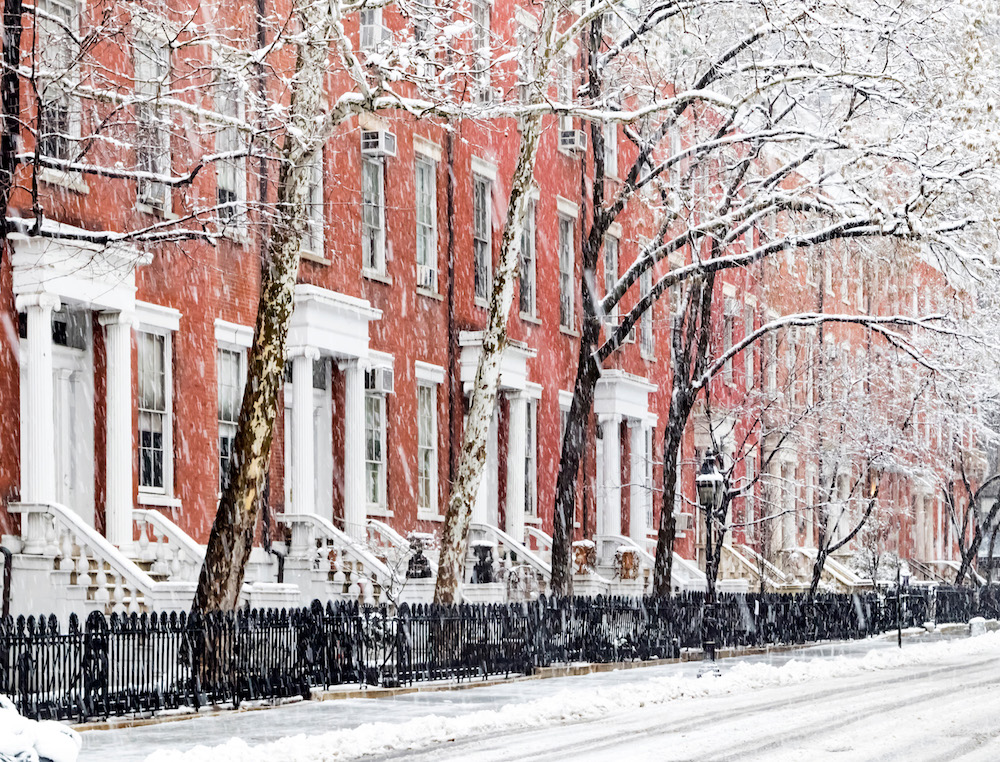 Kicking Off the Holidays from NYC to Italy
In partnership with our friends at Banana Republic
Being adorable all summer is easy. Days are long, florals are everywhere, and golden hour shows up nightly. But what about winter? That takes classic beauty, a special brand of quirky charm, and a festive streak. Below, three cities that have it going on year-round—plus why we think they're at their best when the temperatures are on their way down.


CHICAGO
Late fall looks good on the Windy City: Millennium Park perks up the skyline with a giant Christmas tree, an ice-skating rink springs up, and selfies under the Cloud Gate sculpture just look better when you're bundled up. Our take on a Chicago uniform? An oversize camel coat, a burgundy beanie, and slick sneakers peeking out from winter-white wide-legs. Even more reason to book a trip: It's technically the low season—the best time to upgrade to a suite at the Peninsula. Cozy up at Longman & Eagle with a whiskey, order a dose of escapism at Fat Rice, or pick up an extra layer at goop MRKT on Oak Street.
What to Pack


NEW YORK CITY
NYC during the holiday season will convert even the nonfestive types—or at least make them appreciate the Met Christmas tree. And it makes sense—what kind of person can remain uninspired when the day starts with a trip to Russ & Daughters and ends at the Wythe Hotel rooftop? Here's what to do with the hours between bagel o'clock and half-past martini: Keep it simple. A high-neck blouse that looks chic under a sweater (for cocktails at the Carlyle), a trench and trousers that hit that street-style-meets-lady-on-the-move note (for dinner at Wildair), and bright-white low-tops cool enough for a slice at Roberta's.
What to Pack


ROME
Whether you prefer your holiday grandeur old-school at Vatican City or new at Palazzo Fendi, the Eternal City is stunning in December—and the epicenter is the Christmas market at Piazza Navona. Hit the famous spot in a pair of flat boots, a crossbody bag with a clasp, and layered textures: a faux-fur jacket, a slouchy sweater, a soft knit scarf. Find a mulled-wine vendor, then jump right in—once you've hit sensory overload, analyze your mood. Do you want to eat and drink in an ancient cave? Head to Hostaria Costanza. Ready to carb-load for tomorrow's walking tour? Retrobottega for organic pasta. Either way, you deserve lunch in the Roman tradition, with plenty of courses and just as much wine, enjoyed over multiple, luxuriously casual hours.
What to Pack