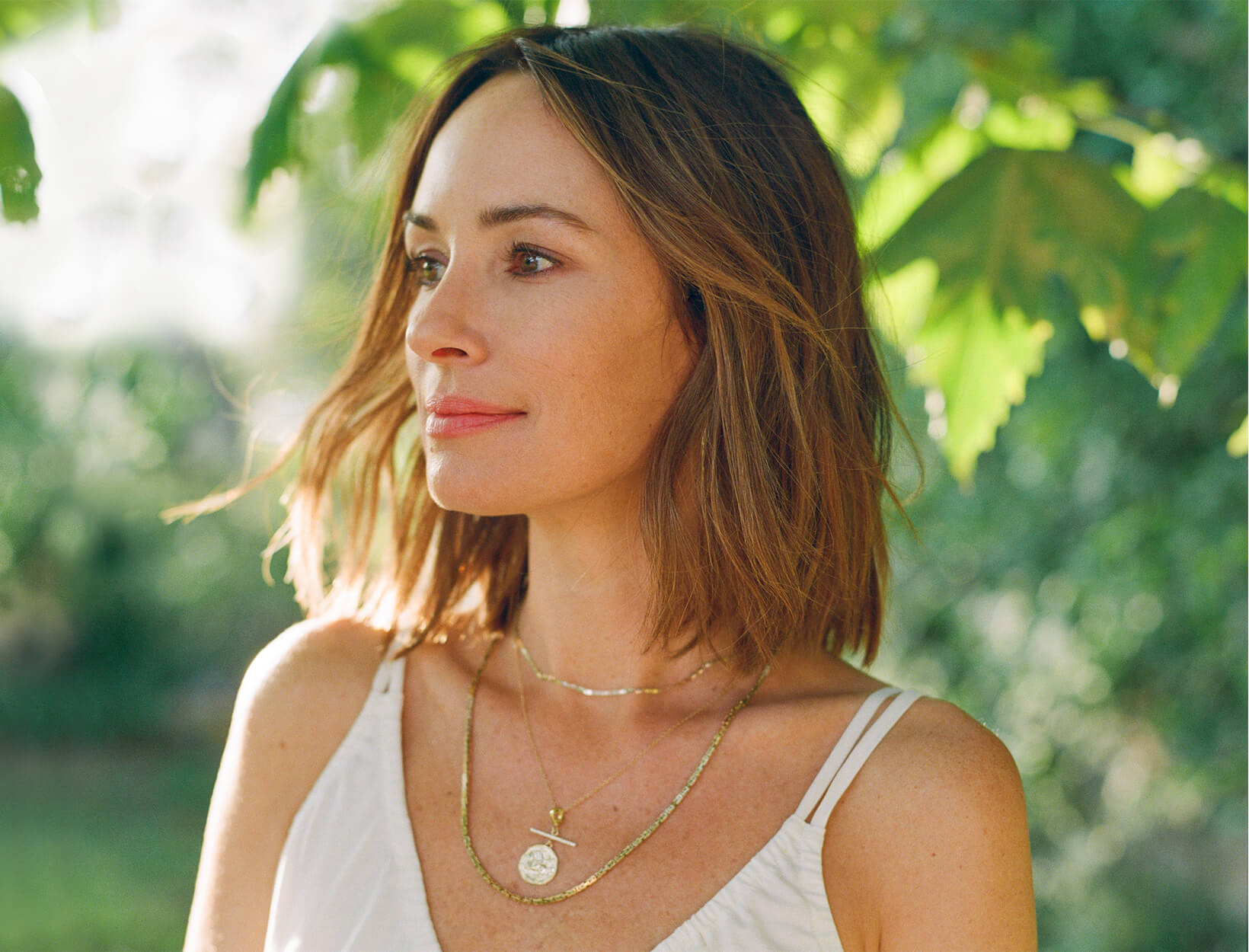 SKIN DRESS, goop, $135; AZLEE NECKLACE, goop, $3,360; LOREN STEWART NECKLACE, goop, $325
Catt Sadler's Easy, Stylish,
Dress-for-Anything Hacks
In partnership with our friends at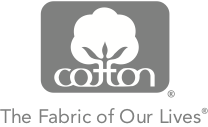 Mornings at Catt Sadler's light-flooded Hancock Park home go something like this: Wake up early—between 6 and 6:30; spend a few minutes setting a "chill tone" for the day (i.e., no phone); get up and let Scarlett, the family's German shepherd, outside. Then it's straight to the coffee maker before the boys, Arion and Austin, are up. You never know what's going to happen to send everything into chaos, she says. "That's why it's important to start things off with a few moments of quiet."
A scan of Sadler's to-do list for the day, whether it's getting her team set up for the day (theCATTWALK, her lifestyle site, is run out of her home) or hosting an episode of Naked with Catt Sadler (a podcast taped in her bedroom), reveals one constant in her life: No two days are the same. "This is the first time I've worked for myself," she explains. "It's liberating." But when your home is your sanctuary—and your workspace—lines get blurred. "There are times when closing the door just isn't enough," she says. "Sometimes I have to take my work elsewhere, but most of the time, it's incredibly productive."
When you're your own boss, carving out moments of self-care becomes increasingly important. For Sadler, that means making it to a hot yoga class, which she says "cures and heals me in so many ways." She's good about eating clean (but likes to indulge in an ocassional pour of tequila) and uses nontoxic cleaning products throughout her home. So it follows that natural fabrics would make up her wardrobe. "At the end of the day, I'm a jeans-and-cotton-tee kind of girl," she says.
And while she takes a break from being in front of the camera as a TV host (she has a few projects up her sleeve), Sadler enjoys a much more relaxed approach to her style now that she's working out of her home. "It's all about comfort now," she says. Sneakers are a must. So is denim ("I'm an Indiana girl at heart," she says). A sizeable portion of her wardrobe is given over to cotton and natural fabrics—pieces that are easy to care for. In other words, she's always looking for a reason to cut down on the number of trips to the dry cleaner. Sadler is also quick to reach for pieces that are easy to layer for added warmth—paper-thin knits, lightweight jackets, and lots and lots of T-shirts. It's a foolproof formula for a multitasking entrepreneur who is just as mindful about what she puts in her body as she is about what she puts on it.
"Los Angeles is really spread out, but what I love about Hancock Park is how close-knit it is," says Sadler. "My kids ride their bikes or skateboard to Larchmont Village to hang out with their friends, and as a family, we'll often have dinner in the neighborhood."
"Recently I've been collecting cotton blouses with interesting details—an exaggerated sleeve, embroidery, or a puff shoulder," says Sadler, who loves the seasonless fabric. She'll wear, say, a denim tunic for meetings around town, and a long flowy dress for a podcast recording.
Five years ago, Sadler started capturing her outfits on a blog. Today, she feeds her obsession for a uniform by keeping three or four great knits in constant rotation. "Styled with cherry-red booties or a great jacket, you still look pulled together," she says. "My go-to look is feminine, but not fussy."
"I'll walk to Go Get 'Em Tiger several times a week. Hands down the best latte in LA. I take Scarlett, and we always run into someone we know."
SHOP THE STORY