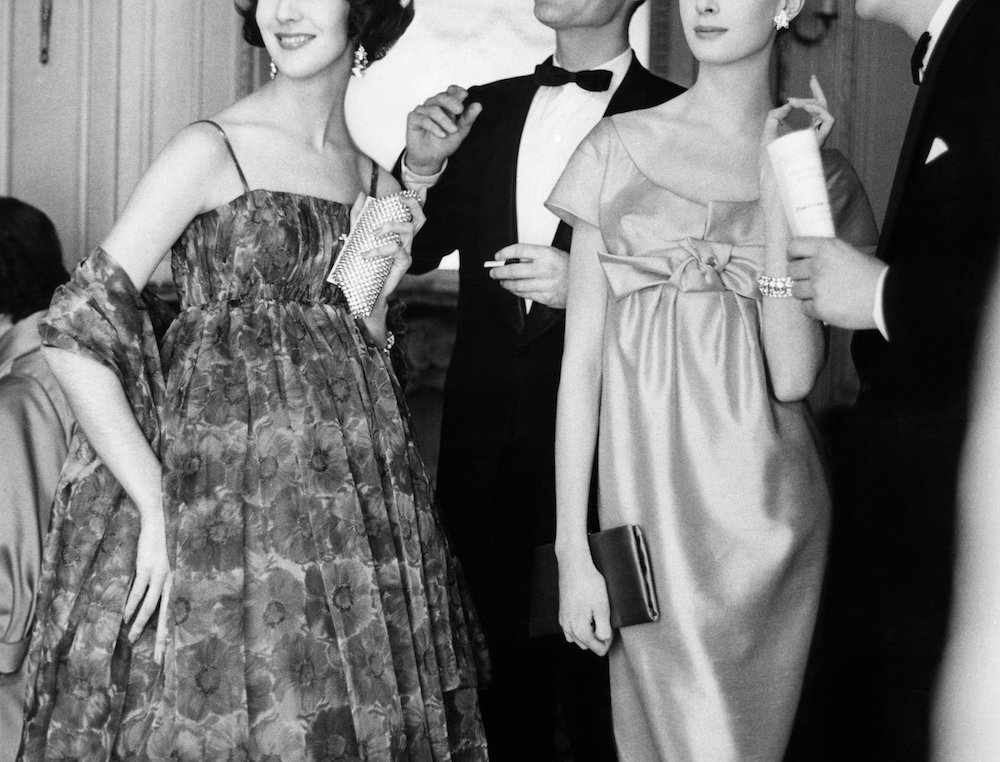 Chic, Deconstructed Black-Tie Looks
In partnership with our friends at Graff
It's an elaborate holiday gathering at your in-laws'/boss's/client's. Or maybe your cousin hijacked New Year's Eve to tie the knot. Getting dressed up is part of the deal this time of year. And because a full-blown gown isn't exactly high on the list of "things I'll wear again," there are certain somethings—pretty, polished somethings—that we can almost guarantee will stay relevant long after the party's over. These black-tie-ish looks are here for a good time and a long time.
WINTER WEDDING
Because love doesn't go on holiday, best to plan ahead—a strapless silhouette plays well with a glowy sheen, and pointy-toed flats feel right with a fluttery high-low hemline. And that embellished clutch? No explanation needed.
FESTIVE FETE
Ditch the sequins and dazzle in something more modern, like cascading ruffles, a ribbon-red clutch that's plenty festive, and a touch of twinkle that catches the light every time you clink glasses.
GALA-VANTING
Keep your canvas clean (chalk-white dress), the extras bold (emerald-colored clutch, delicate drop earrings), and trade in those satin lapels for something more sumptuous, like velvet.