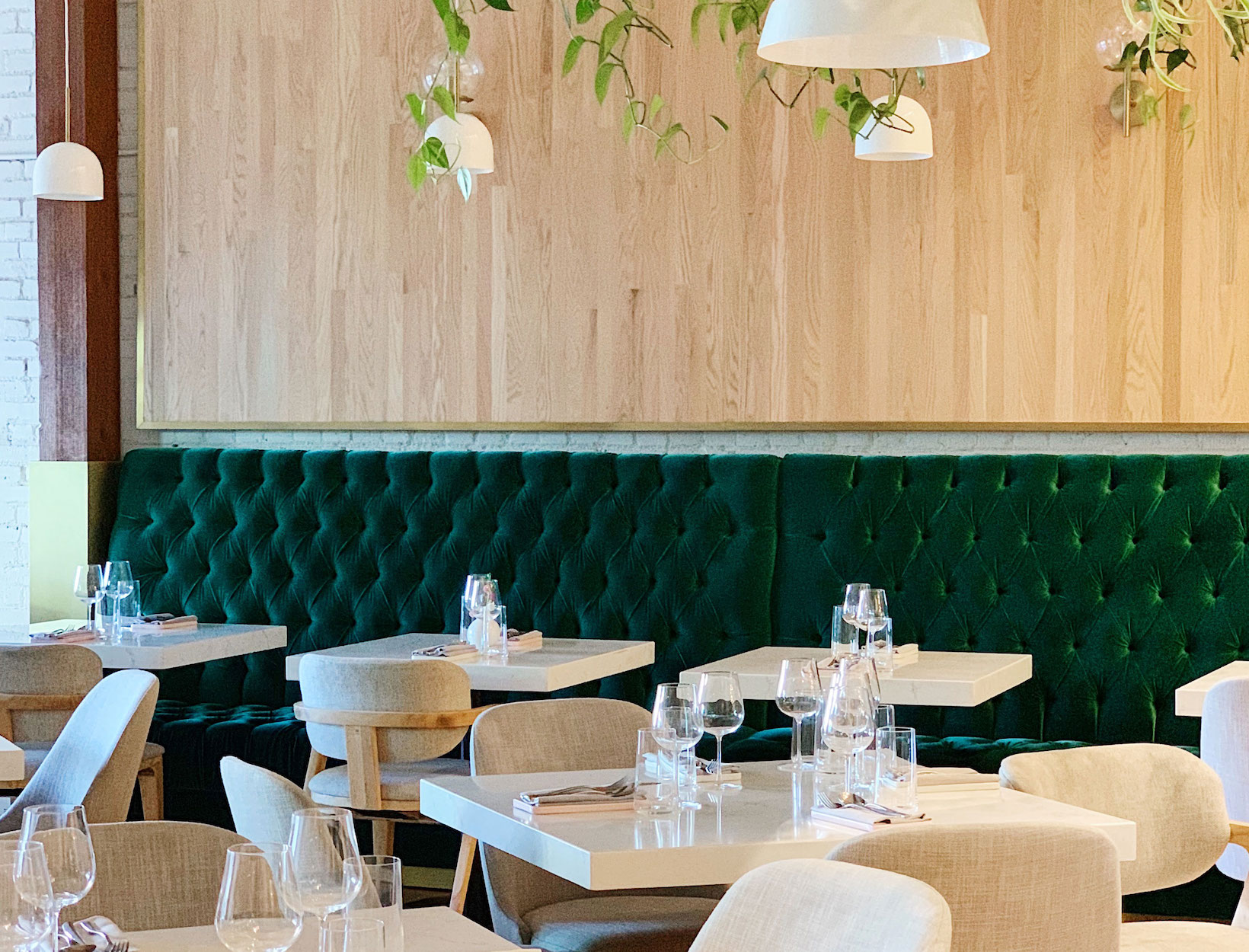 Photo courtesy of Juliette Favat
3 Restaurants We Love
(and What to Wear to Each)
In partnership with our friends at Kenneth Cole
Leather jackets, well-loved Levi's, and a treasured Cabernet—in many cases, an oldie is a goodie. In the case of dining out, while there's nothing wrong with frequenting your favorite Italian place or that local spot where your elbows have worn grooves in the bar, it pays to have a few fresh ideas in your back pocket. We've pulled three new and vetted LA restaurants from our city guides—and put together style guides for their respective atmospheres.
EASTSIDE
Heading east to LA's unofficial capital of cool? The easy (and eternally chic) answer is head-to-toe black. Going monochrome makes details like wooden buttons and cutout sandals pop—plus you can match neutral accessories with Adamae's airy blonde-wood interior.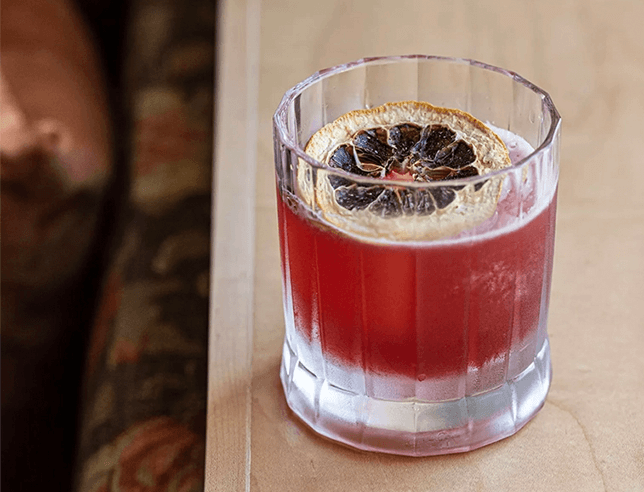 1538 Sunset Blvd., Echo Park
About a year ago, we caught wind that the team behind Wolf & Crane, our favorite downtown Japanese whisky bar, was overhauling the Lost Knight, an Eastside LA institution. The new place revealed itself, after a lot of excited anticipation, as Adamae, an unexpectedly unique—and stunning—bistro serving dinner (and soon brunch). What sets Adamae apart: its solid menu and prices. Come here with a date for incredible wine and food—whipped goat cheese and homemade crackers, shaved vegetable crudités with tzatziki, juicy bone-in roast chicken with the crispiest skin—and leave having spent around $50. That's an anomaly in LA. But don't let that keep you from letting the bill swell. Everything on this menu is worth trying. Finish your meal and head next door to Lowboy, from the same owners (and in the second half of the former Lost Knight space), to round out your night with a craft beer.
DOWNTOWN
The goop HQ buzz around Nightshade goes all the way up: This one is a current GP favorite. Plan your look around ordering the lasagna and the Szechuan hot quail: an oversize tee tucked into a midi skirt, plus sleek flats suitable for walking around the Arts District after. Accessorize with an architectural bag and an edgy cuff, alone or in a stack.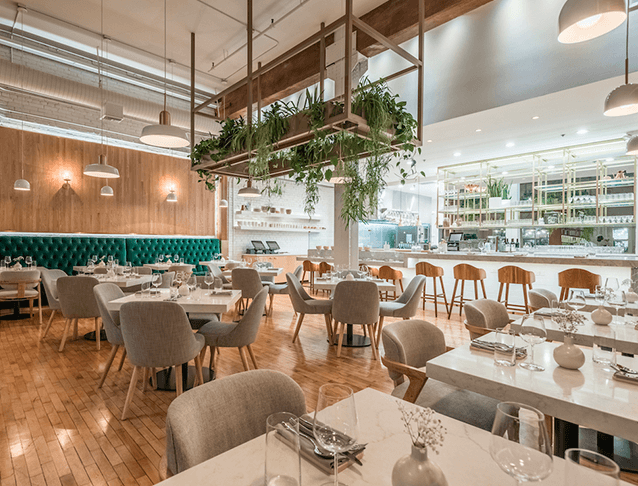 923 E. 3rd St., Arts District
Like many spots requiring hard-won reservations, Nightshade is sequestered down a quiet, need-to-know-it-to-find-it Arts District alley. Chef Mei Lin's firstborn restaurant combines punchy Chinese flavors with Cali comfort food—beautifully prepared, bursting-with-freshness vegetables—and the results had us booking our next meal before the first was over. Lin's staple dish is a snug layering of egg noodles, pork ragù, and silky tofu cream. If you crave heat, order the Szechuan hot quail served over a thick piece of Japanese milk bread—it tastes like the best chicken sandwich of your life but better.
WESTSIDE
Ideal for cozying up in a booth at Venice's steakhouse redux American Beauty but also a look you'll turn to all winter: tailored wide-leg denim, a slim smoking jacket with exaggerated shoulders, and the quintessential black ankle boots. Add a pinkie ring with a diamond baguette to catch the mood lighting.
Photo courtesy of Wonho Frank Lee
425 Rose Ave., Venice
Horseshoe bar, check. Complexion-enhancing lighting, deep-emerald walls, and dark wood, check. House martinis made with bayleaf-infused vodka, plus aged Flannery steaks, and design by the cool kids at folklor? Next-level Venice dining, unlocked. American Beauty is the steakhouse Rose Avenue didn't realize it needed: All the delicious, nostalgic, good stuff you expect from a meat-forward spot is on the menu, but there's also a hamachi collar and the ubiquitous crispy Brussels sprouts dish (the restaurateurs responsible know their audience—American Beauty is the brainchild of a trio of Westside restaurateurs responsible for Superba Food + Bread and The Tasting Kitchen, with cochefs Elisha Ben-Haim and Anthony Goodwin). The design thoughtfully preserved elements of the original Venice Ranch Market building but opened up the front (for sipping strong drinks while people-watching) and added outdoor seating. Grab a generously poured $10 glass of wine, choose your sexy steakhouse setting—booth, barstool, bent wood chair, they're all here—and combat iron deficiency in style (or order the grilled corn and maitake mushrooms instead). In the area before 5 p.m.? Swing by The Window, the restaurant's takeout arm, which kicked off the hype months before American Beauty's opening night by serving highly photogenic burgers from a window in the same building.