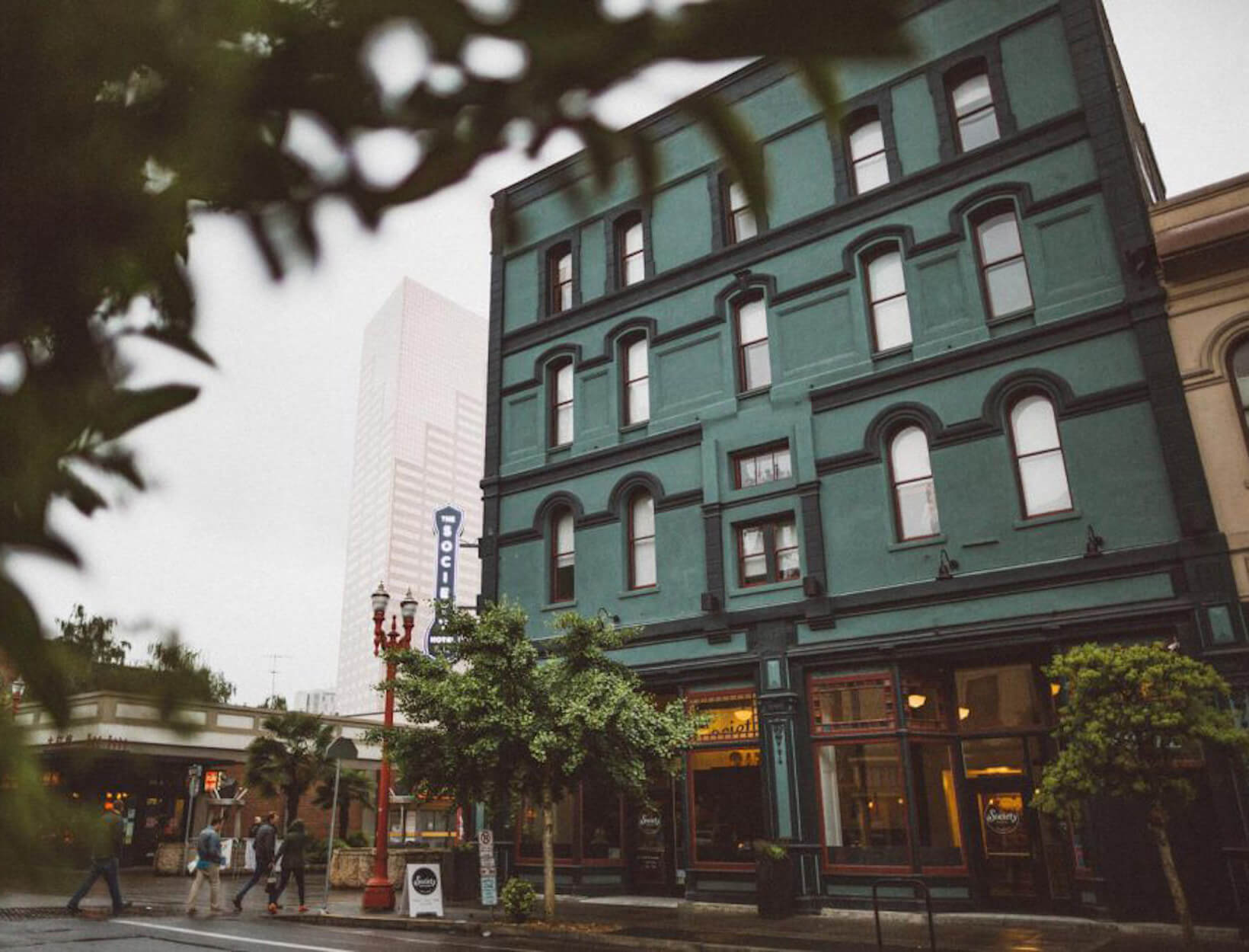 The Best Coast:
What to Wear in LA, SF, and Portland
People often refer to West Coast style in broad strokes, almost like the concept of a uniform easy-breezy aesthetic reigns up and down the coast. While this may be true in parts, we think that the West Coast is pretty unique, with each city having its own nuanced approach to style. Here, three unique looks to complement some of our favorite West Coast cities, our LA home base, included.
LOS ANGELES
There are moments when all of us—West Siders and East Siders alike–feel like we can't keep pace with LA's rapid clip: new storefronts are popping up, small cafés are becoming neighborhood institutions seemingly overnight, and the food scene? Well it just keeps getting better and better. (Look no farther than Travis Lett's takeover of Abbot Kinney.) And since a laid-back style is kind of our thing, we regularly default to lightweight cashmere and a sharp sneaker to run around in—all the better to criss-cross town from Silver Lake to Venice.

SAN FRANCISCO
The prevailing theory in SF revolves around a kind of choose-your-own-adventure approach to style: It can be buttoned up, utilitarian, or a bit more relaxed (cashmere hoodie, anyone?). And while the city is literally bursting at the seams, there are plenty of new cafés, exciting restaurants, and boutiques like Hero Shop, started by a former Vogue editor and SF native, to cater to the boom of techie and creative types.

PORTLAND
Portland is an up-at-dawn kind of town, so kick start the morning with an organic pour-over before heading to a barre class at the exclusive Knot Springs (a quilted leather backpack stocked with daily essentials in tow). The preferred dress code is utilitarian and cozy—think, an oversized flannel shirt and lace up leather boots, which will take you everywhere from a lunch at Little Bird, where bistro-style cooking is the order of the day, to evening cocktails at the Society Hotel, a minimalist hipster enclave in Old Town that's sure to give the Ace Hotel a run for its money. (Don't miss the rooftop live music and wine tastings in warmer months.)