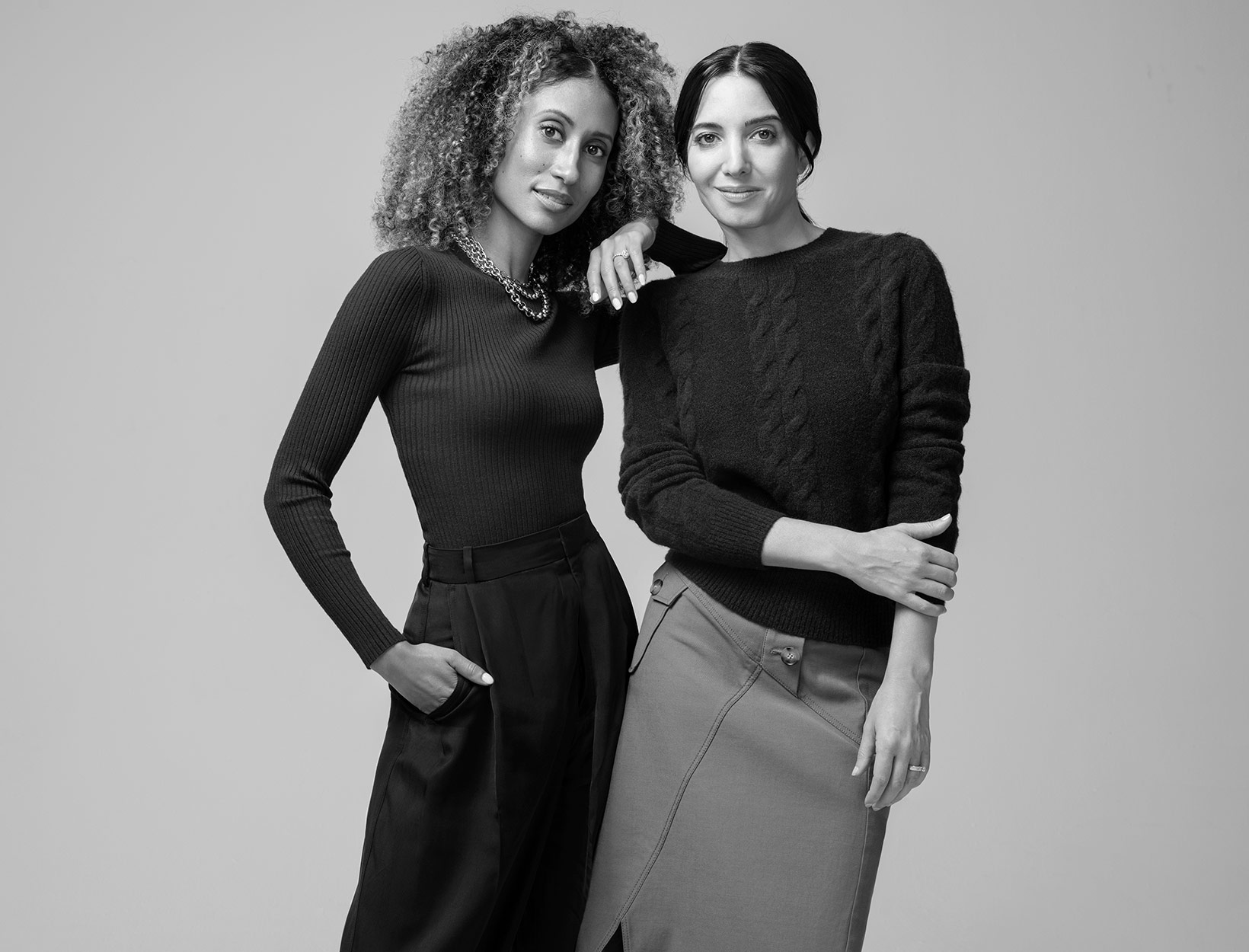 Banana Republic Sweater, Banana Republic, $80; G. Label Kelly Wide-Leg Trousers, goop, $495; Laura Lombardi necklace, goop, $280; Laura Lombardi necklace, goop, $136; Banana Republic Sweater, Banana Republic, $99; Rejina Pyo skirt, goop, $490
View from the Top
In partnership with our friends at Banana Republic
Applauding women who shatter ceilings, blaze trails, and ultimately make it to the top means honoring how they got there. It means celebrating the climb. But we know the climb isn't always a straight shot—which is a big part of why we teamed up with Banana Republic (another forward-thinking brand with deep boundary-breaking roots) on the Women on Top podcast series. The other part is curiosity. After all, asking questions is how goop got to be, well, goop.
For Elaine Welteroth and Marie Forleo, two quintessential women on top and prime examples of strength and quiet confidence (just see below), the road to their current success—as journalist-editor-author and entrepreneur-philanthropist-author, respectively—was an adventure. "If I think of the person that I was then, and who I would have become if I had stayed on that path, I never would have actualized the dreams that I've been able to live since then," says Welteroth. To hear her talk about it, the stumbling blocks are what ultimately propel you forward. Welteroth also wrote More than Enough. It's technically a memoir, yes, but it's also full of practical takeaways for navigating everything from career to race to growing into womanhood.
In her book, Everything Is Figureoutable, Marie Forleo focuses on what it means to take action when your dreams are at stake. This is a theme of sorts for Forleo's life. "If I don't want to climb this corporate ladder, why am I going to stay here wasting their time and mine?" she says. Today, Forleo has in fact gotten off the corporate ladder and made it her mission to share her experiences, with the goal of helping everyone reach their full potential.
Listen to their stories on The goop Podcast and shop their understatedly chic, powerful looks below—because isn't that what we all want from our clothes?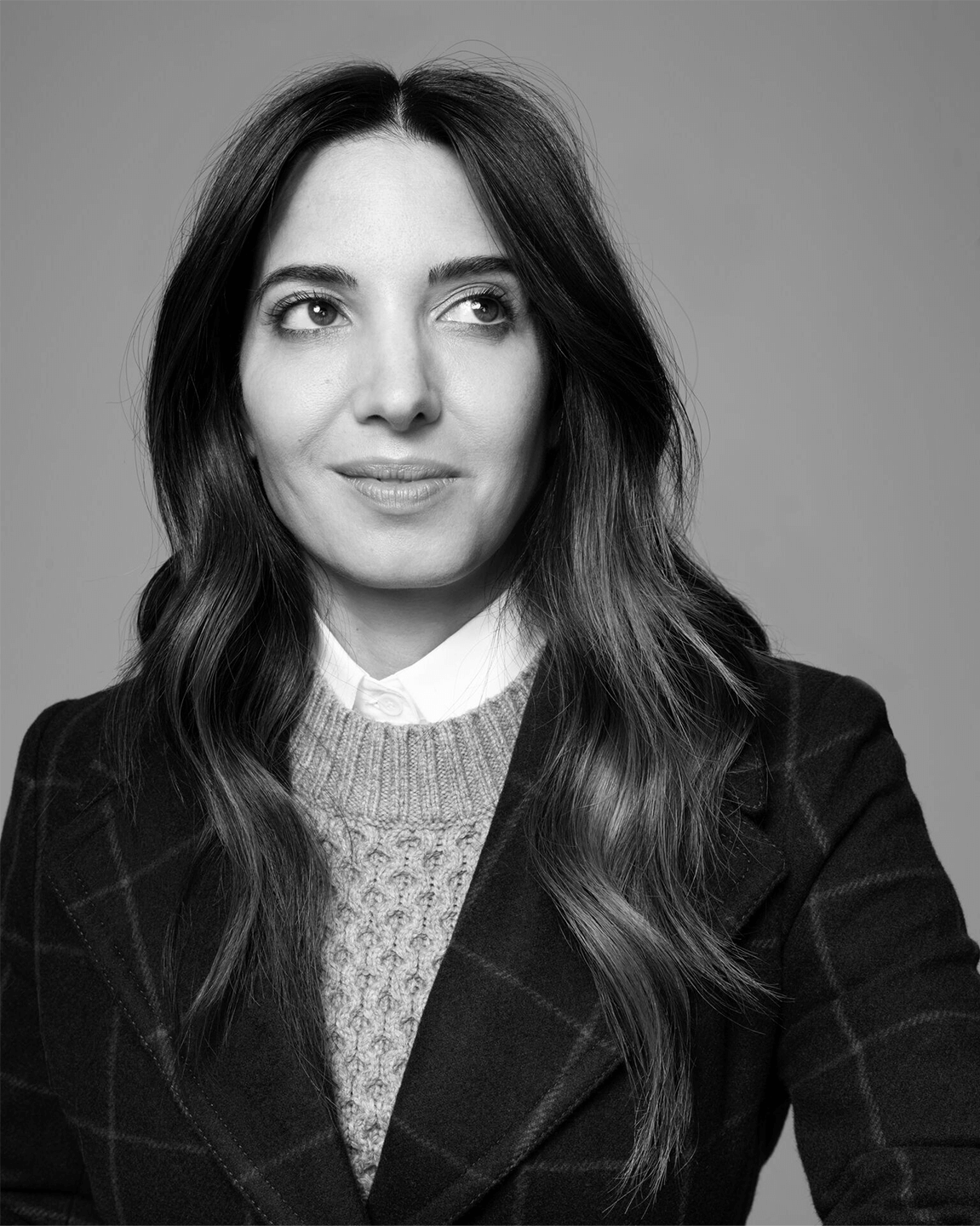 MARIE FORLEO
"Ninety-nine percent of the time when we use the word 'can't,' it's really a euphemism for 'won't.'"
Banana Republic coat, Banana Republic, $299; G. Label O'Neill Boy Button-Down, goop, $295; Banana Republic sweater, Banana Republic, $110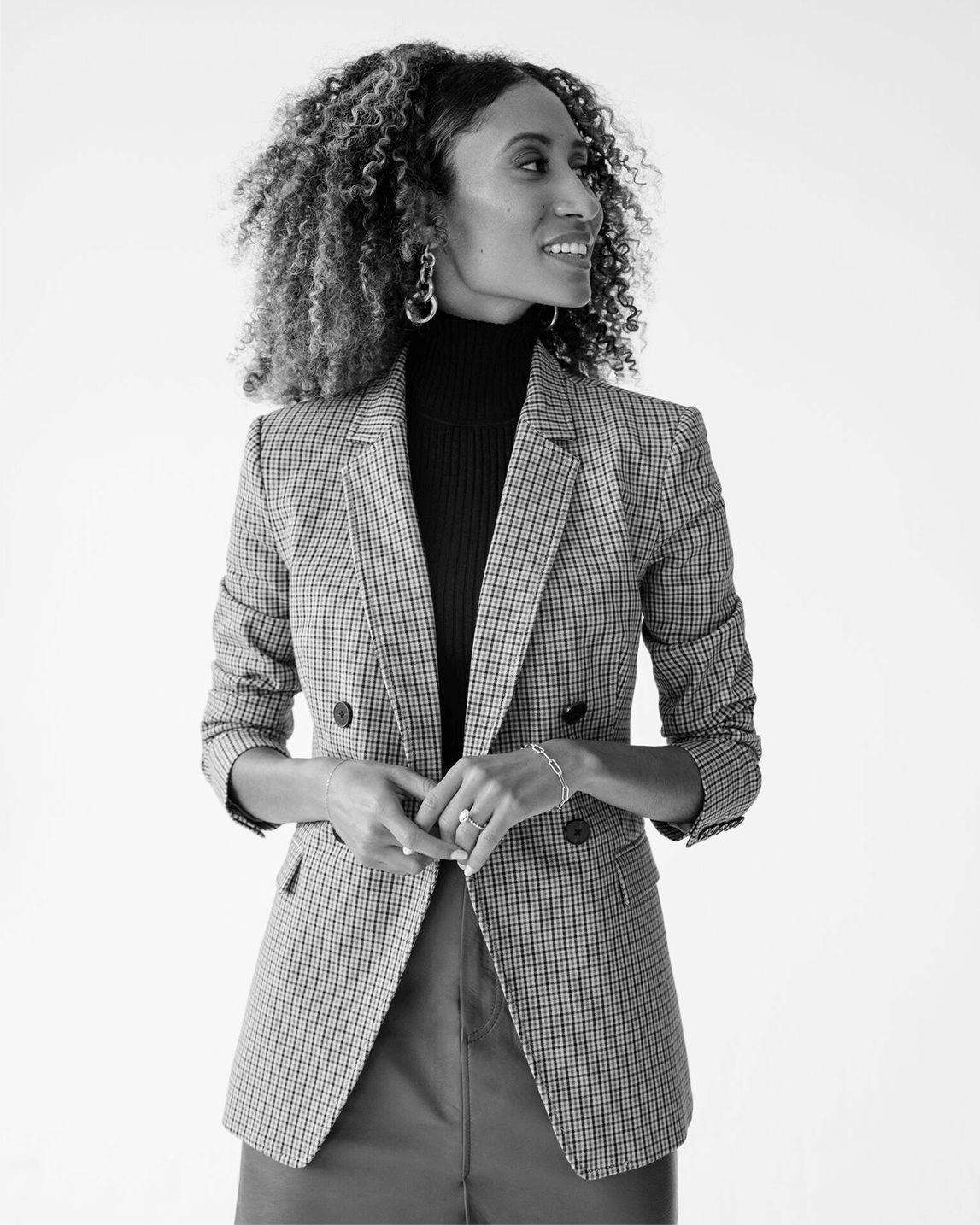 ELAINE WELTEROTH
"Sometimes you just need someone to turn the light on to help you see what has always been there."
Banana Republic blazer, goop, $199; Banana Republic sweater, Banana Republic, $70; Officine Generale skirt, goop, $890; Laura Lombardi earrings, goop, $130
"Clarity comes from engagement,
not thought."
—MARIE
"There's always more to learn, and there is always more to do."
—ELAINE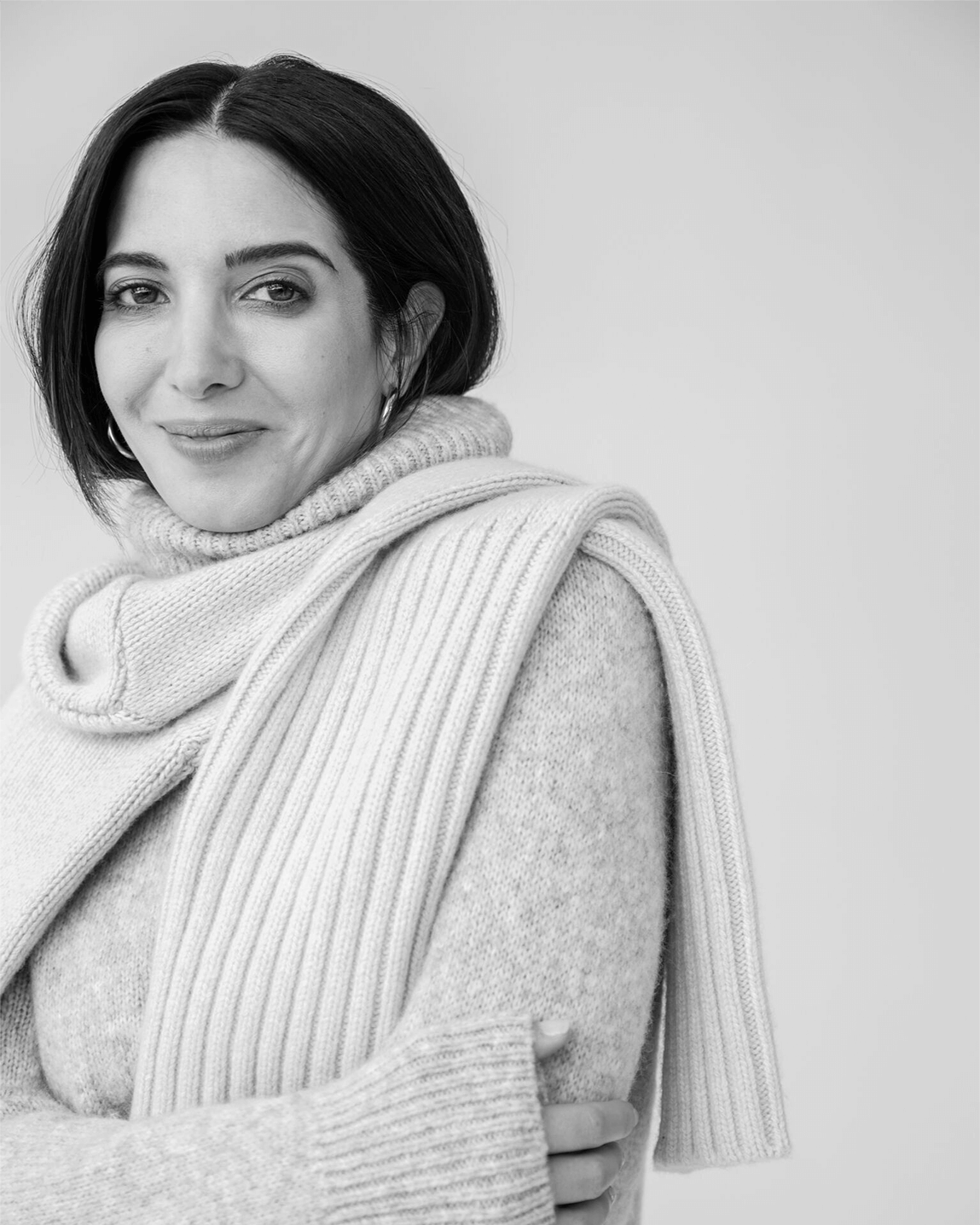 Shop the Story