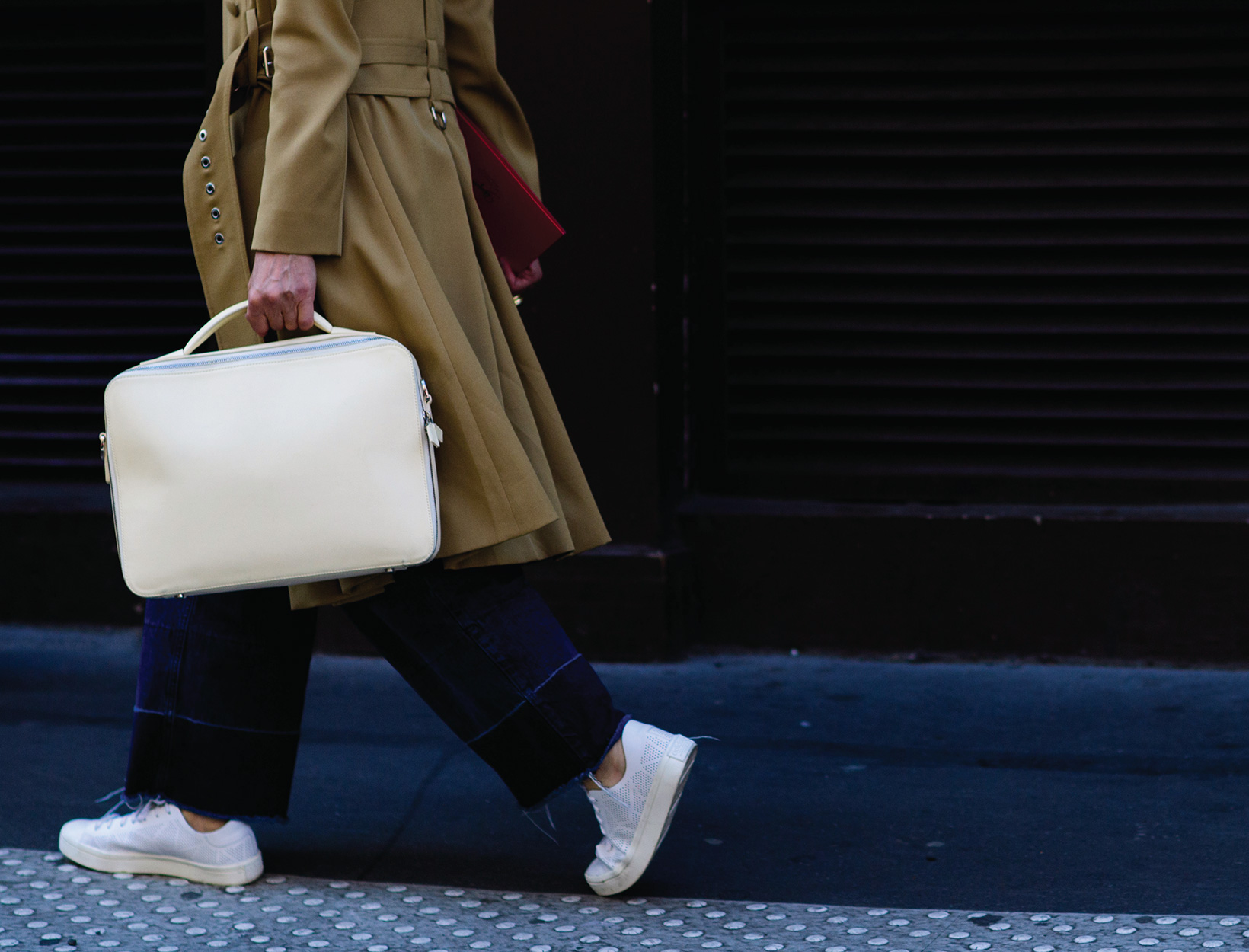 An Outfit Formula to Try Right Now

Pulling yourself together in the early-morning haze is a lot easier if you approach getting dressed by building around foundational pieces—shoes, coat, bag—rather than coming up with a head-to-toe look from scratch. Here, three fail-proof ways to go about it.
Pink Slip
To make a below-the-knee slip dress everyday-wearable, play with proportions by layering it under a cropped, high-collar moto jacket. The in-season way to break up the black-and-white? A pretty pink shoulder bag and textured slide combo.
Color Theory
A classic trench coat, tote, and open-toe sandal, all done in pretty, versatile summer hues, play especially well together: Something about the elegant blue of the bag and rusty red of the shoes is like a breath of fresh air for the expected white-tan-and-blue palette.
After Hours
For a seamless office-to-cocktails transition, just add a black suede heel to an already-impressive wrap coat and finish with small shoulder bag that doubles as clutch thanks to a removable strap. The neutral centerpieces allow for lots of color in your dress and accessories (the color-happy studs make a small-but-mighty statement).