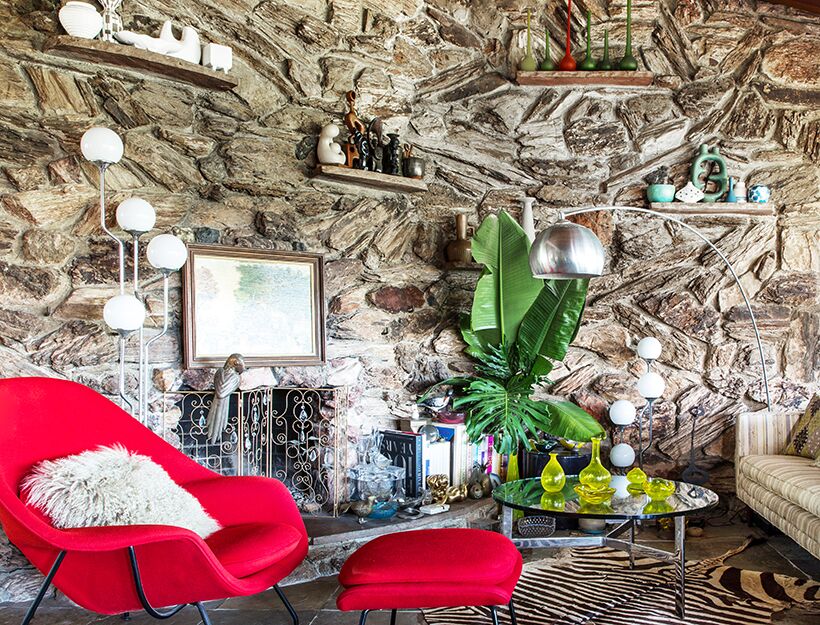 An Essential Guide to Shopping Vintage
Vintage shopping, even for the most seasoned of secondhand connoisseurs, can be daunting. Pros will tout the thrill of the hunt, but there are roadblocks too—a plethora of fakes, inexperienced sellers, and misdated items, which can make the process exhausting. Thankfully, we've consulted a few experts to help navigate the ins and outs: Michelle Lee, vice president of merchandising at EBTH, an online estate sale that features everything from antique furniture to vintage cars; Beverly Hills estate jeweler Russell Fogarty, of Beladora; and Christos Garkinos, co-owner of vintage mecca Decades. Here, a brief primer on what to know before you buy.
FURNITURE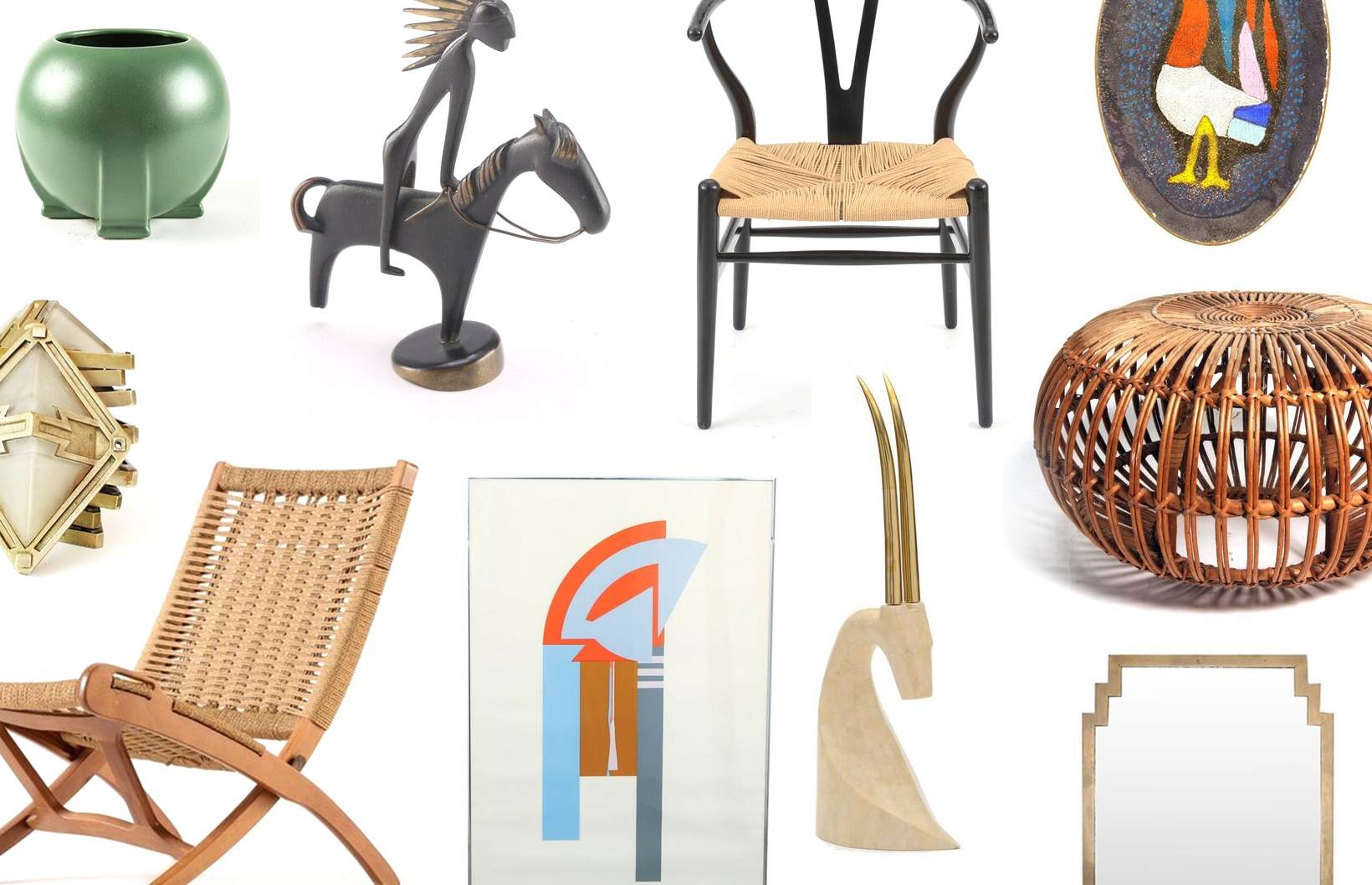 Midcentury modern has been a buzz word in the world of vintage, and undoubtedly it's still one of the hottest ticket (and most searched for) trends when it comes to furniture. But the landscape is shifting, says Michelle, and it's easier to deftly mix in midcentury alongside antiques from other eras in a way that feels both polished and fresh. "Overall, I think people are feeling more comfortable with mixing and matching different eras—say, pairing a Charles Pollack chair with an English Victorian Gothic table." Her prediction for the next trend? Art Deco—particularly with its geometric influence in lighting and mirrors.
When you're finally ready to dive in, Michelle suggests looking at everyday items you'll feel good about living with—think chairs, sofas, and tables. "It's best to steer away from anything trendy," she says, "unless you're buying small decorative objects." From there, be sure to do your homework and brush up on the designers and the era. Once you've found a piece you like, really examine it and closely inspect the details. Look at the joints of the furniture; are they dovetail or mismatched? Is the piece solid wood? Look for manufacturer stamps or anything that would quickly give you a sense of provenance. Ultimately, it's important to remember that if you love it, it's worth it: "When you're investing in a vintage piece, it's often because you're looking for something special that isn't mass-produced. You're buying it because it has a story to tell."
JEWELRY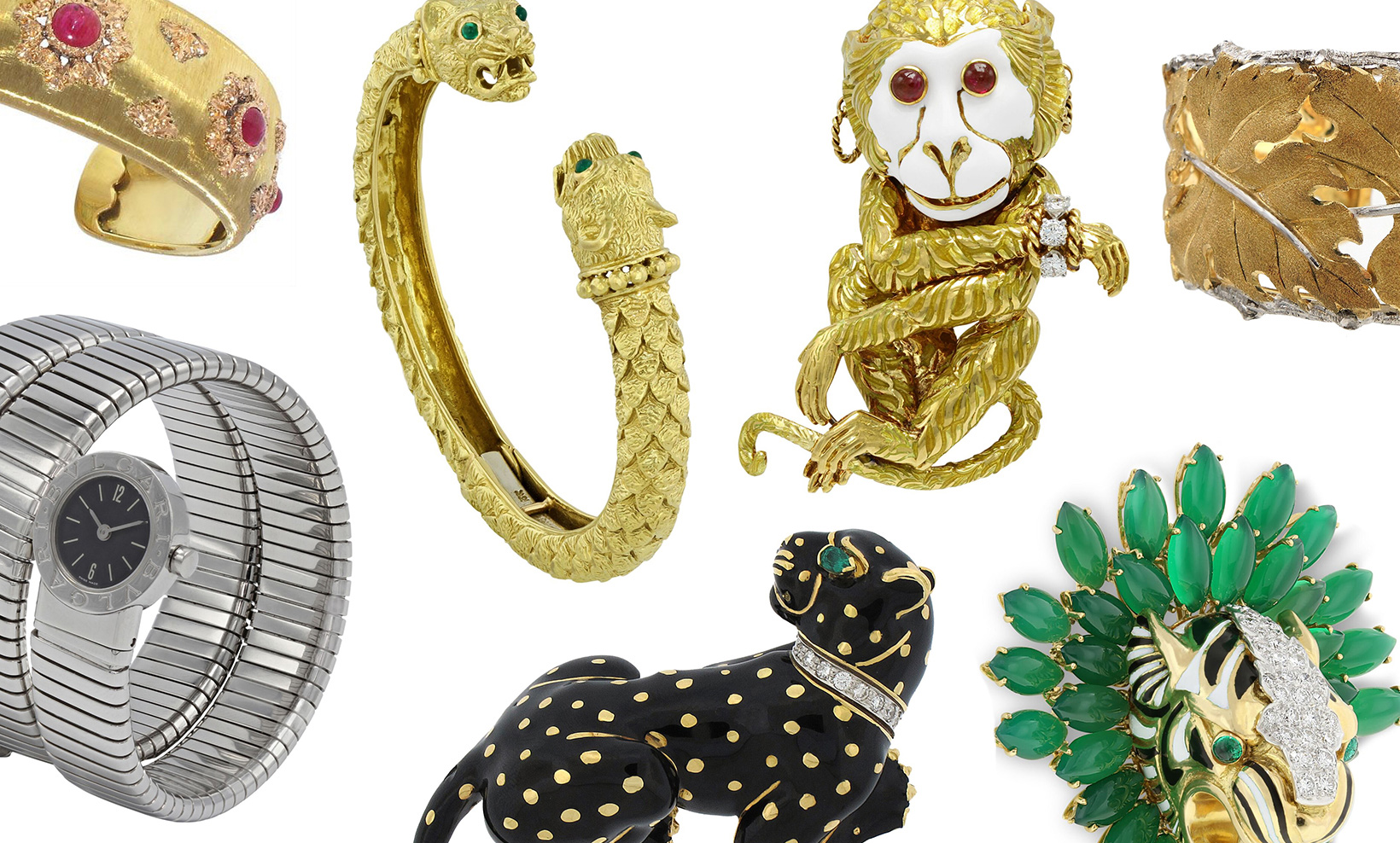 When it comes to buying vintage or estate jewelry, there's the impulse-buy costume piece, and then there are big-ticket items—say, for instance, a 1920s Art Deco diamond-and-emerald bracelet. For the former, you can simply trust your gut and buy for fun; for the latter, it's important to work with a seller you trust. (Read our soup-to-nuts guide to estate jewelry, which explains the difference between vintage and antique jewelry.) "It's easy to spot what you like, but maybe not so easy to spot quality and authenticity," notes Russell Fogarty, who's been in the business for more than 25 years. "There are so many factors that determine merit and worth in vintage jewelry. Each period has defining characteristics, and an experienced eye will be able to tell you whether the piece is of the period or a well-made and convincing modern interpretation."
Of course, there are certain designs that have achieved cult status over the years, making them particularly recognizable—and a sound investment—think Tiffany's Schlumberger enamel bangles, Bulgari Serpenti watches, Buccellati bangles, David Webb animal jewelry, and Verdura Maltese Cross cuffs. But for lesser-known designers, it's important to do your homework. The Internet makes it easy to comparison shop for style and price, as well as research time periods. Dealers like Lang Antiques in San Francisco and Macklowe Gallery in New York have dedicated education sections on their sites, which delve into the history of decorative arts and jewelry periods, and provide recommended reading.
Once you've taken the plunge, one of the advantages of buying vintage is its durability. "Art Nouveau and enamel pieces are very fragile, but the important thing to remember about vintage is that it has been in existence and worn for decades," notes Russell. "I'm not a proponent of jewelry as an investment, but it should be something you wear often and love forever."
HANDBAGS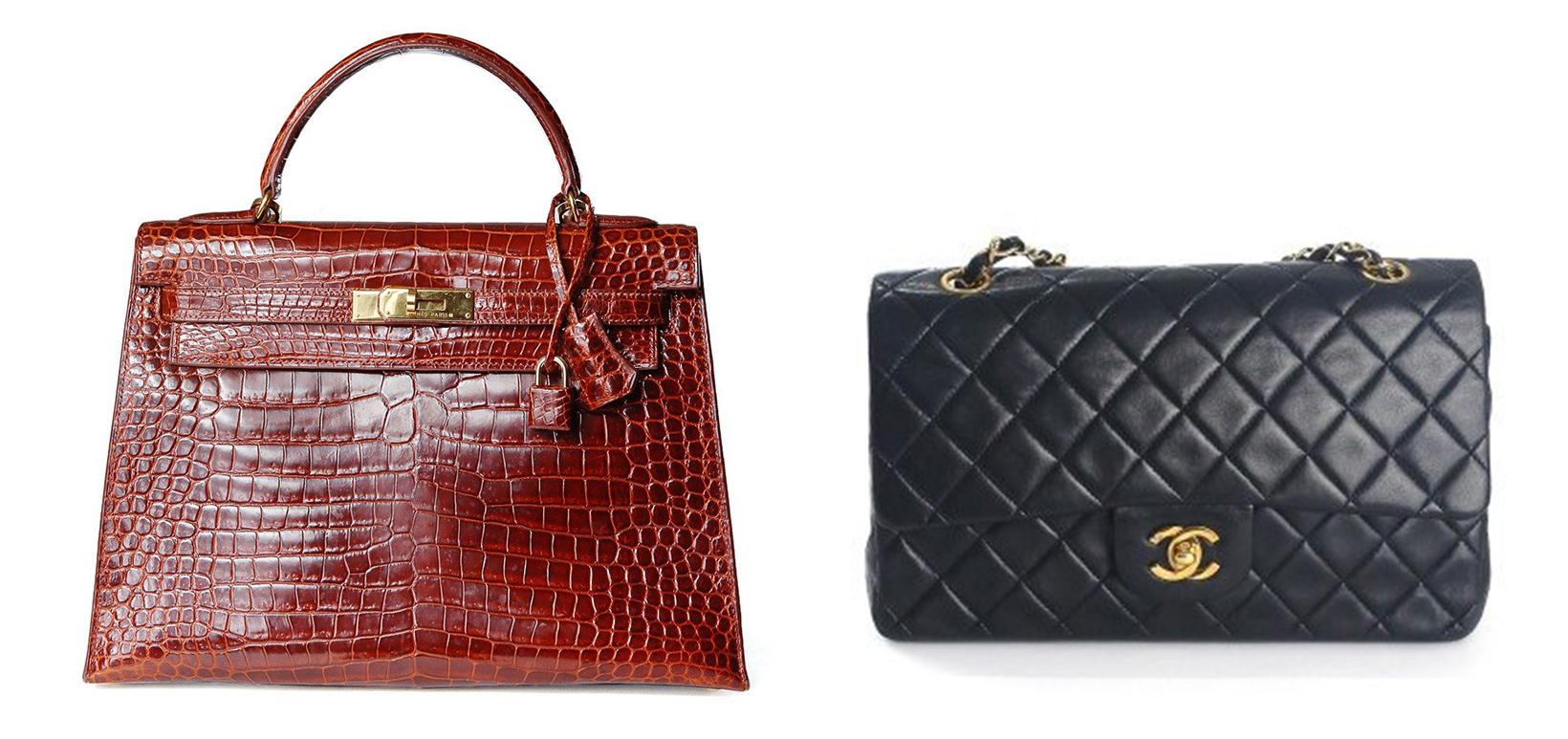 The trouble with buying bags online, particularly a Birkin, Kelley, or Chanel, is the F word. "I can spot a fake a mile away," says Christos, whose LA-based consignment boutique has been selling a tightly edited section of special, hard-to-find pieces (including vintage Chanel and Valentino) since 1997.
There are a few simple ways to safeguard yourself from counterfeit, and it begins with finding a reputable seller, as is the case with any big-ticket item. "A common mistake is someone buying a bag online for a price that is too good to be true," says Christos. While many of us buy resale because we want to feel like we're getting a good deal, there is such thing as too good of a deal. "Chances are, you won't get a Chanel 2.55 or Hermès Kelly or Birkin for a steal (they go up in value every year), but you may be able to score a Chanel Boy bag from last season in its original box for 30 percent off the retail price."
When you're looking at a bag, there are a few things to know right out of the gate: brands like Hermès and Chanel will always use the best-quality leather, so look for even leather texture and stitching that lines up; Chanel has a hologram sticker which lists the serial number, while a Hermès Birkin bag has a special stamp embossed into the leather strap. The hardware should have some heft to it. Original dust bags and boxes are a plus. It's also important to remember that authenticity cards aren't always authentic. "They've become much easier to reproduce these days," notes Christos. "What you really want is proof of payment—if the bag comes with the original receipt, that's a good sign that you're getting the real thing."