How Allison Bornstein's Three-Word Method Can Make Getting Dressed Easier
We cover things we're into and think you might be, too. If you purchase through an external link here, goop may earn a commission.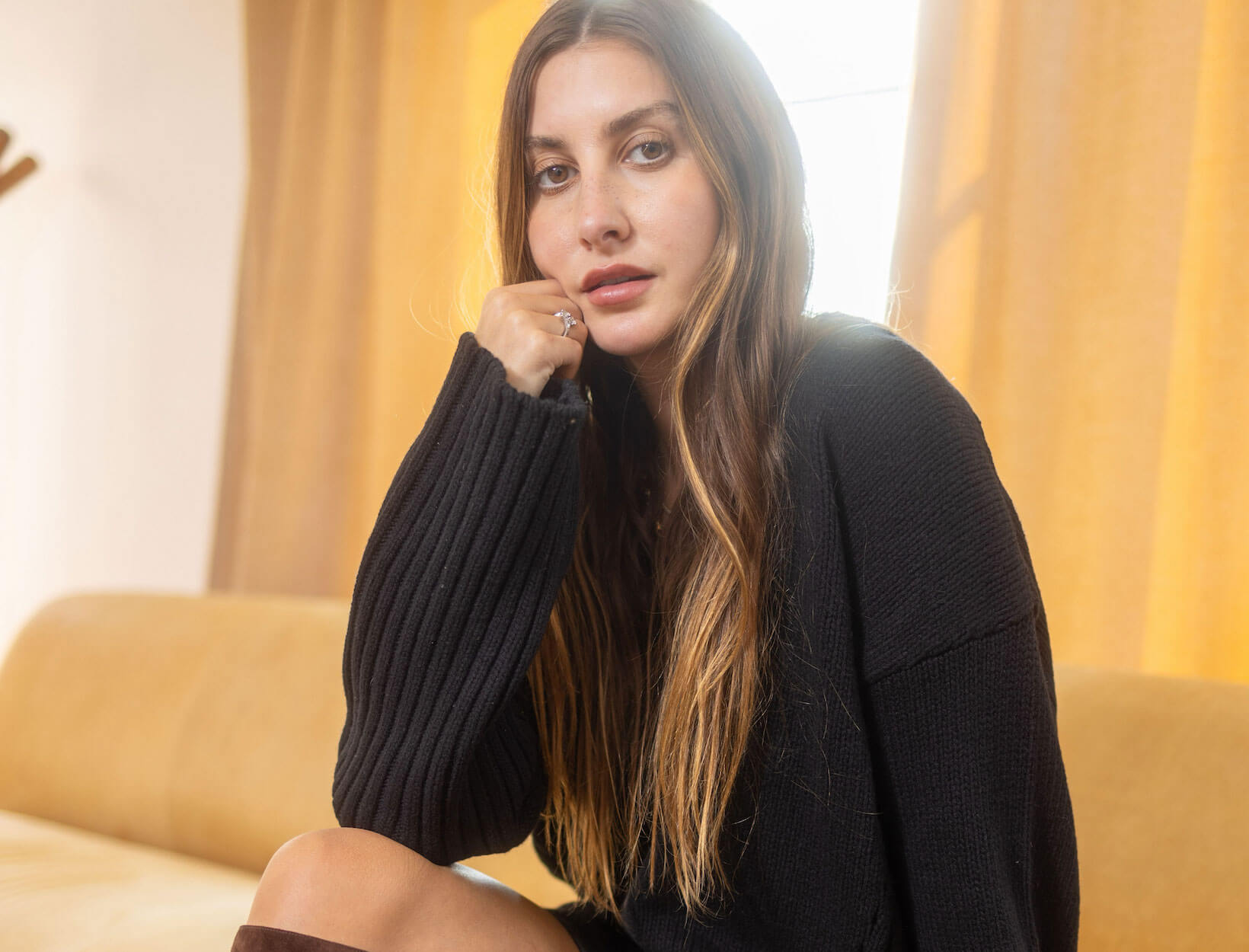 If you're a fashion person—or you dabble in fashion TikTok—then you've probably heard of the three-word method. If you're not: It's a concept that stylist, wardrobe consultant, and author Allison Bornstein coined to help her clients define their personal aesthetic. The idea is that you choose three adjectives—one practical, one aspirational, one emotional—that encapsulate the way you want to show up in the world.
Why we love it: It's smart yet simple. Practical without being prescriptive. It's also a great framework for getting dressed, especially if you love clothes (and own a lot of them) but sometimes struggle to put together outfits that feel authentically you.
Bornstein's new book, Wear It Well, is filled with similar tips, tricks, and sartorial wisdom. In it, she teaches readers how to let go of the limiting beliefs that so many of us have around what we can and can't wear.
She explains how to clean out your closet (effectively) and make it a space that you want to spend time in. And she shows you how to turn the act of getting dressed into a practice that's grounding, fulfilling, and even fun.
We chatted with Bornstein about why fashion is wellness, her love of the '70s, the questions to ask yourself before pressing purchase, and more.
a q&a with allison bornstein
In the book, you say that style is a tool for self-discovery and self-care. When did you make the connection between fashion and wellness?
As a stylist, I've seen how fashion can transform somebody into a character or make them feel a certain way, whether that's amazing or insecure. It hit me when I was doing my FaceTime consultations during the pandemic, because that was a time when people stopped getting dressed every day and they were just sort of bummed. That's when I realized the practice of getting dressed is such an important tool.
How can we eliminate style-related shame?
People think that [style] is supposed to come naturally—like in the morning, you're just going to throw something on and it's going to look great. But you don't expect to just have your hair come out of the shower and be perfect, right? You need to do stuff to it. People forget that fashion is not effortless for anybody. You have to put in some work.
What advice do you have for someone who wants to bridge the gap between their lifestyle and their style goals?
A lot of times it's about attitude, it's about accessories, it's about hair—it's about all these subtle things that can make a big difference. For example, if you have to dress conservatively for work, maybe it's about doing a super sleek bun and a cooler shoe that lets you bring in a little bit more personality while keeping it appropriate. Accessories are so important and powerful, and I feel like we underestimate that.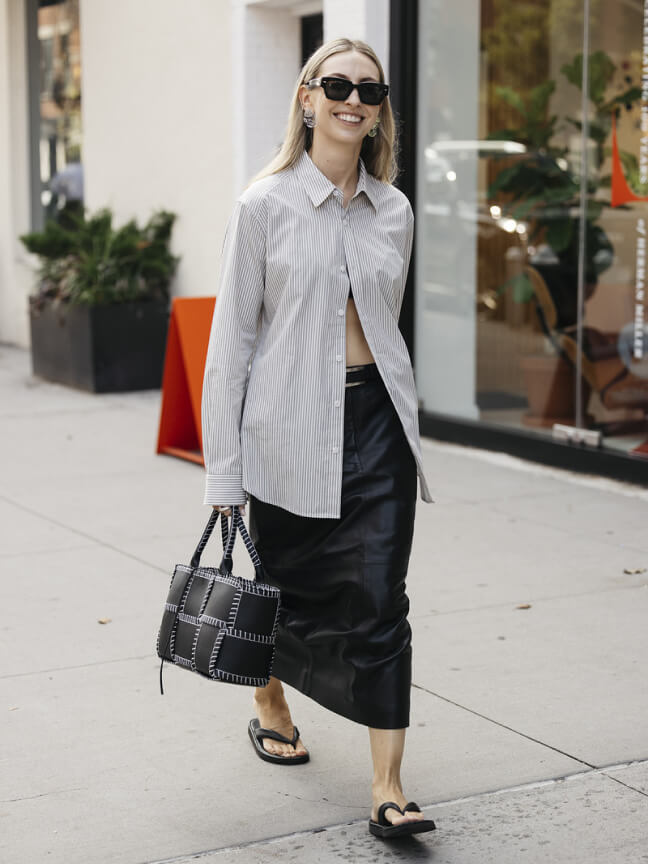 What is the wrong shoe theory?
Basically, it's about choosing the shoe that is not your first instinct. Often when someone creates a look, they're very straightforward. They're like, This matches with this, which matches with this. And it's not necessarily matching colors, but matching vibes—so if they're wearing something sweet, they'll pick the sweet shoe. But I think the most interesting looks are the ones that have contrast or tension, so if you're wearing a dress, maybe go with something that's a little bit tougher or edgy or sporty.
The wrong shoe theory at work: Flip-flops bring a cool, laid-back vibe to an otherwise smart look.
Photo courtesy of Sandra Semburg
What makes an investment piece?    
In terms of what good investments are, it's jewelry. Bags, for sure. Coats and jackets. But I try to approach every purchase like an investment purchase. Even if it's something inexpensive, I'm like, Okay, I want to commit to investing time into this piece—meaning that I want to keep it for a long time but also [invest] time in styling it.
In your closet editing system, you suggest categorizing clothing into three buckets: the regulars (things you wear often), the nevers (self-explanatory), and the hows (things you'd like to wear more but aren't sure how to style). What are some of your regulars?
My regulars are jeans—I'm such a jeans person—blazers, and sweaters. One of my three words is classic, so it's a lot of those silhouettes, like a white T-shirt and jeans with a boot and a blazer.
Style icons?
I love Cher. I love her style. I love her hair. I love that she's a risk-taker. I also love a Mick Jagger–Anita Pallenberg vibe. On the other end of the spectrum, although I guess not really, was Jane Birkin. Her style was just so consistent, so aligned with who she was. I'm obsessed with her beat-up Birkin bag with the stickers.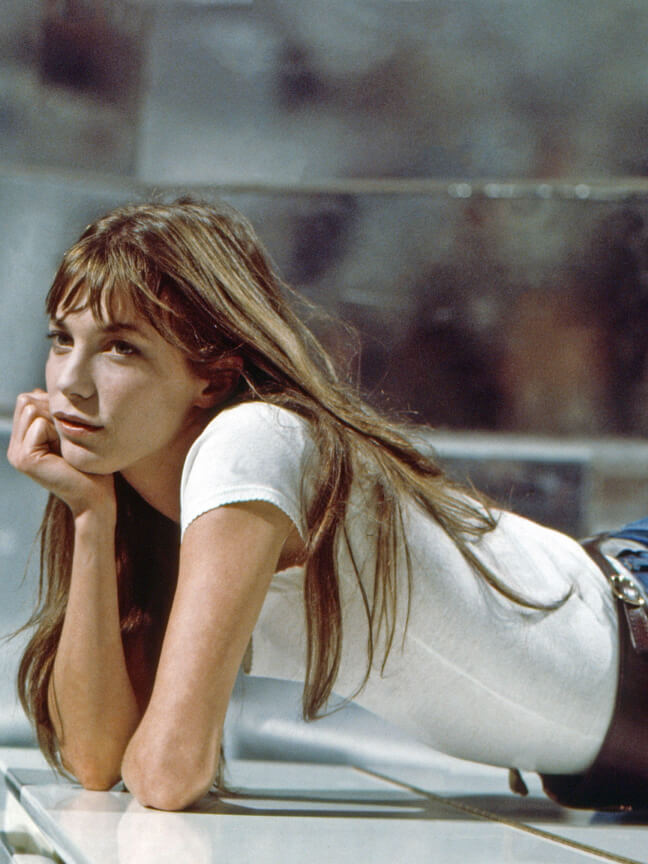 Easiest way to elevate a look?
Add jewelry. It might sound too easy to be true, but adding a little hoop earring or a necklace makes you look so much more put-together.
I wear three necklaces every day, and I have them layered, always. One is a diamond tennis necklace. One is a vintage crescent that I got from this website, Turner & Tatler—it's all vintage jewelry. And then one is a chain from my mom. I'm wearing those three no matter what, and if I want to add something else, I'll layer that on top.
sophie bille brahe

Tennis Necklace

goop, $28,250SHOP NOW

Turner & Tatler

Crescent Necklace

Turner & Tatler, $6,875SHOP NOW
Buy less but buy better. When I buy something, I think about the quality. I think about the longevity. I'm not perfect, but that's how I try to keep myself a little more minimal.
What are some questions to ask yourself when you're shopping?
Do I have something similar that serves the same purpose, and when would I wear this over that? It's okay to have multiples of things, but it's just about being conscious. Another one is, If I buy this, do I have to buy something else to make it work? And third: Will I still want to wear this next year, or is this something that I'm just going to wear a few times?
My Repetto Camilles. Those are my shoes by the door that I throw on with everything.

Best piece of style advice you've ever received?
This isn't necessarily advice, but when I was young, I really wanted to dress myself. I'd wear Halloween costumes to school. I loved Pippi Longstocking, so I'd have my mom put pipe cleaners in my hair so my braids would stick out. It looked horrible, but she never said no, never tried to put me in any kind of box. And I think that that was helpful in not only defining my style but just teaching me that there's really no wrong answer and that you can have fun.
The item you buy in multiples?     
White T-shirts. Not because I think that they're disposable, but because I like different styles and necklines. I really like the ones from SLVRLAKE. I like the Everlane Box-Cut Tee. I like the LESET one. Also, Elyse Walker's private label has a really, really nice one.