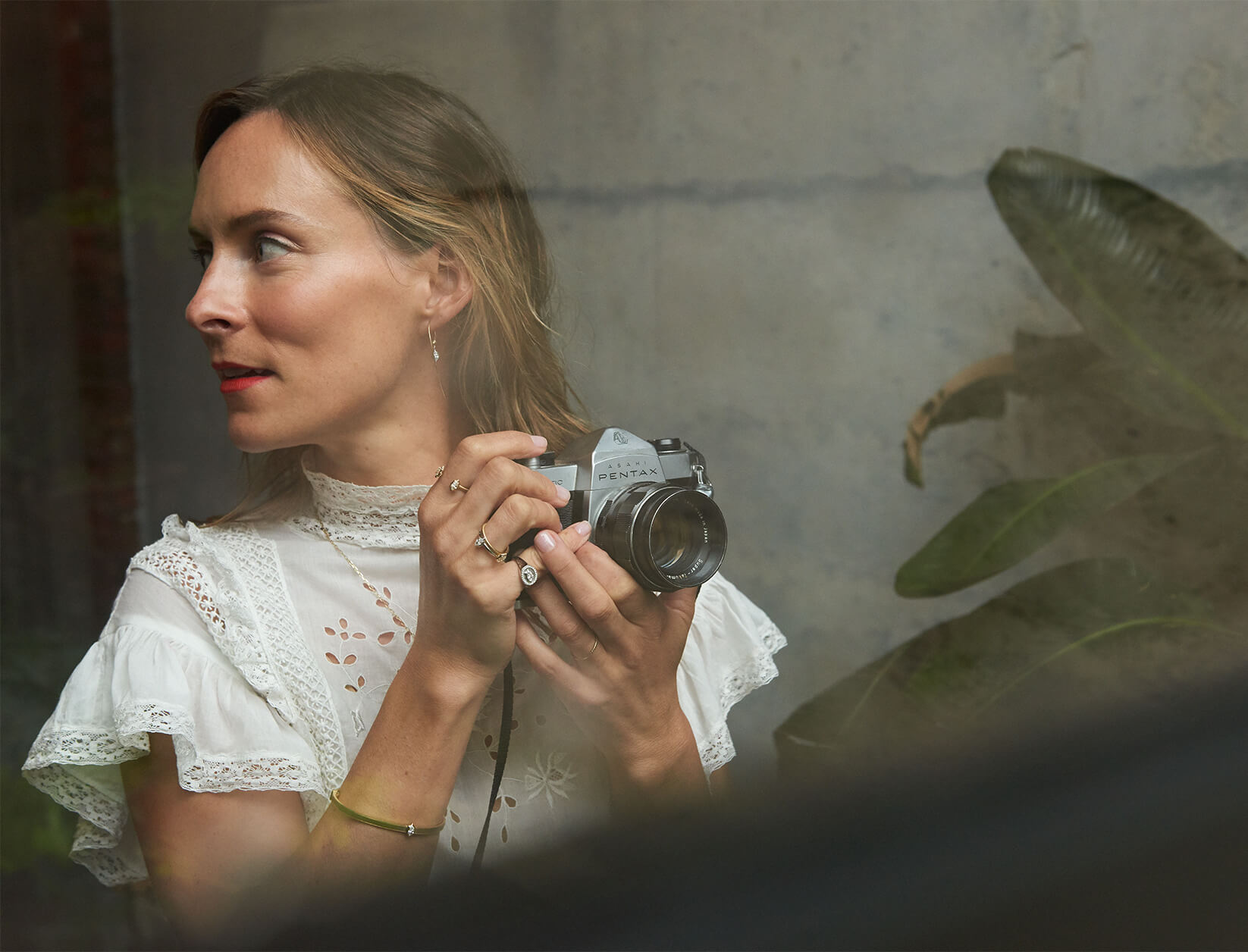 Photographs by Frances Tulk-Hart
Laucht, photographed in one of the many light-filled corners of FABR Studio in Bushwick, which serves as HQ for Tio y Tia, a hat line she started with two friends.
A Travel Photographer on the
Art of the Solo Journey
In partnership with our friends at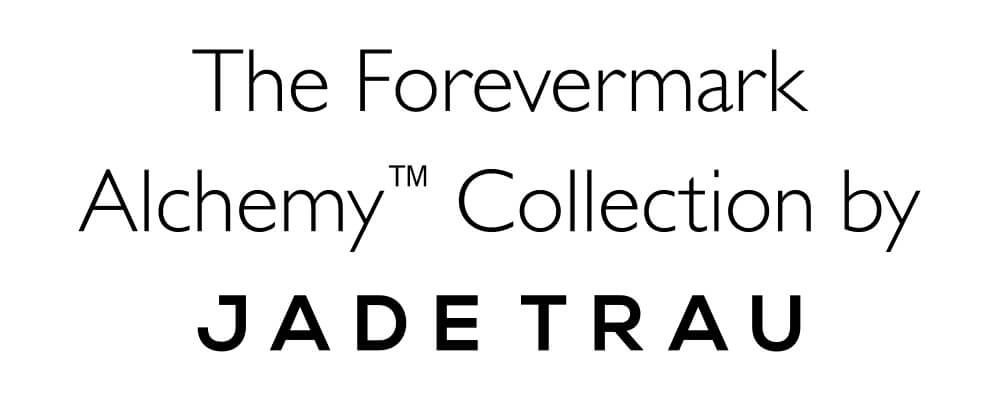 The Maverick

Lucy Laucht

Occupation: Photographer and writer, These Foreign Lands; cofounder, Tio y Tia

Current Address: Between Melbourne, London, and New York

Characteristics: Adventurous, independent, spirited

FOREVERMARK EARRINGS, Forevermark, starting at $2,750; FOREVERMARK NECKLACE, Forevermark, starting at $3,900
At goop, we love the idea of celebrating all types of women in their creative and entrepreneurial pursuits. This fall, we've teamed up with Forevermark to kick off the launch of the Forevermark Alchemy™ Collection by Jade Trau, which takes four diamond shapes and translates them into individual archetypes—the Maverick, the Sophisticate, the Envoy, and the Vanguard. To celebrate the collection, we reached out to four women whom we admire, who each uniquely embody the characteristics and spirit that bring each of these archetypes to life.
Lucy Laucht, a freelance photographer, did something so many of us dream about: She traded a corporate job for a gig that sends her all over the world shooting social media campaigns and images for magazines, often on a whim. She's the kind of woman who never says no to adventure, and she's come to appreciate the art of slow travel. Her constant state of wanderlust makes her a match for the Maverick collection.
You wouldn't guess it from her slight, five-foot-four frame and delicate British lilt, but Lucy Laucht knows a thing or two about steely determination. "I arrived to New York in 2010 with two suitcases, very little in the way of savings, and no job prospects," says Laucht, who learned soon enough that success in the city "requires discipline, fortitude, and tenacity." Laucht, who went on to work with Vogue and lead social media strategy at J.Crew, used that drive to turn her passion for storytelling and photography into a remarkable career.
"I'm curious by nature, and some of my favorite photographs are made when traveling solo."
Today Laucht, who describes herself as someone who is "always in motion," counts travel magazines, like Afar, as her clients. Her work as a photographer sends her ping-ponging from Havana to Sydney and a slew of destinations in between. Counterintuitively, photography has allowed Laucht to appreciate the slow road. "Experiencing new places forces me to listen, notice, and find connection," she explains. Spend time looking at her photography—bright and intimate—and you'll understand that finding that connection is one of her greatest gifts. It's a mandate that has served her well: No matter where in the world she is, she seeks out independent coffee shops. Look for them in up-and-coming neighborhoods, she explains, and chances are they'll be run by interesting locals who are happy to point you toward the road less traveled.
"I certainly suffer from the disease to please, and I'm trying to get better at showing up for myself, to trust my gut, even in the face of criticism," says Laucht. "I believe you are where you put your focus, and after I went freelance, I quickly learned that what I say yes to is a reflection on me. My time and energy are precious, and I'm getting better at saying no."
"I love the unexpected the cut of the marquise diamond—the points remind me of a compass—in the Forevermark Alchemy™ Collection by Jade Trau. I'm drawn to delicate pieces and often use accessories to change up my look—especially when traveling on the fly with a limited wardrobe."
When she's not racking up frequent-flier miles, she's working on Tio y Tia, a hat line that pays tribute to Georgia O'Keeffe and the American Southwest that she dreamt up with two friends. "It's a culmination of everything I've practiced in my career so far, coupled with my love of wide-open spaces," explains Laucht, who handles the styling and photography, often capturing sun-faded images across the deserts of Arizona and Utah. "I consider myself very lucky to wake up every day and help craft the visual identity of a women-run brand."
"I'm still learning the ebb and flow of freelance life. Waking at 2 a.m. asking myself, 'Am I doing enough? Am I enough?' But I try to remind myself there is nothing that blooms all year long, so why should I expect myself to? There shouldn't be shame in the struggle of doing what you love."