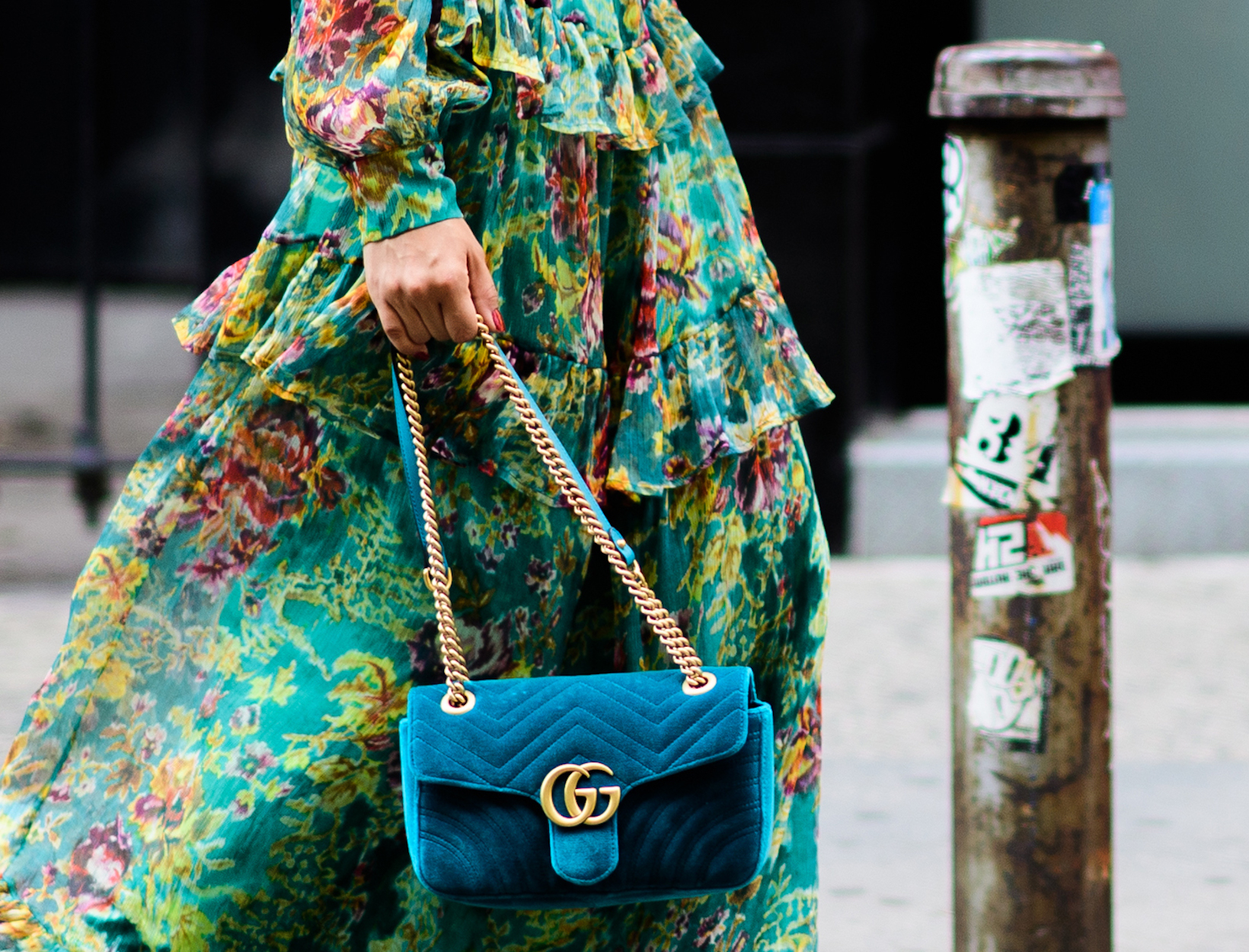 A LITTLE / A LOT
Two Takes on Holiday-Ready Velvet
Traditionally velvet is the kind of go-big-or-go-home festive fabric that's reserved for evening—particularly around the holidays. And while a crushed velvet suit or dress is high-impact after hours, we're endorsing velvet for the day, too: It looks sharp when mixed with other textures like leather, silk, and even denim—just don't overthink it. Here, we break it down for you, whether you're a bit texture-shy, or ready for a masterclass.
A Little

Opulent velvet accessories are the perfect companions to a pretty silk dress. Layer them on as you see fit—this wrap choker, rendered in a barely-there blush, could easily look like a part of the dress, while color-blocked pointy flats in an appealing combination of aubergine, bordeaux, and dark brown goes with pretty much anything.

Photo courtesy of Tyler Joe.
A Lot

Think of velvet as silk's lush, cold-weather-friendly cousin—a robe dress is the ultimate statement piece. (Plus, imagine how comfortable you'll be.) The key to nailing it? A flash of skin in the form of a strappy sandal and the enduring simplicity of a single pearl stud.