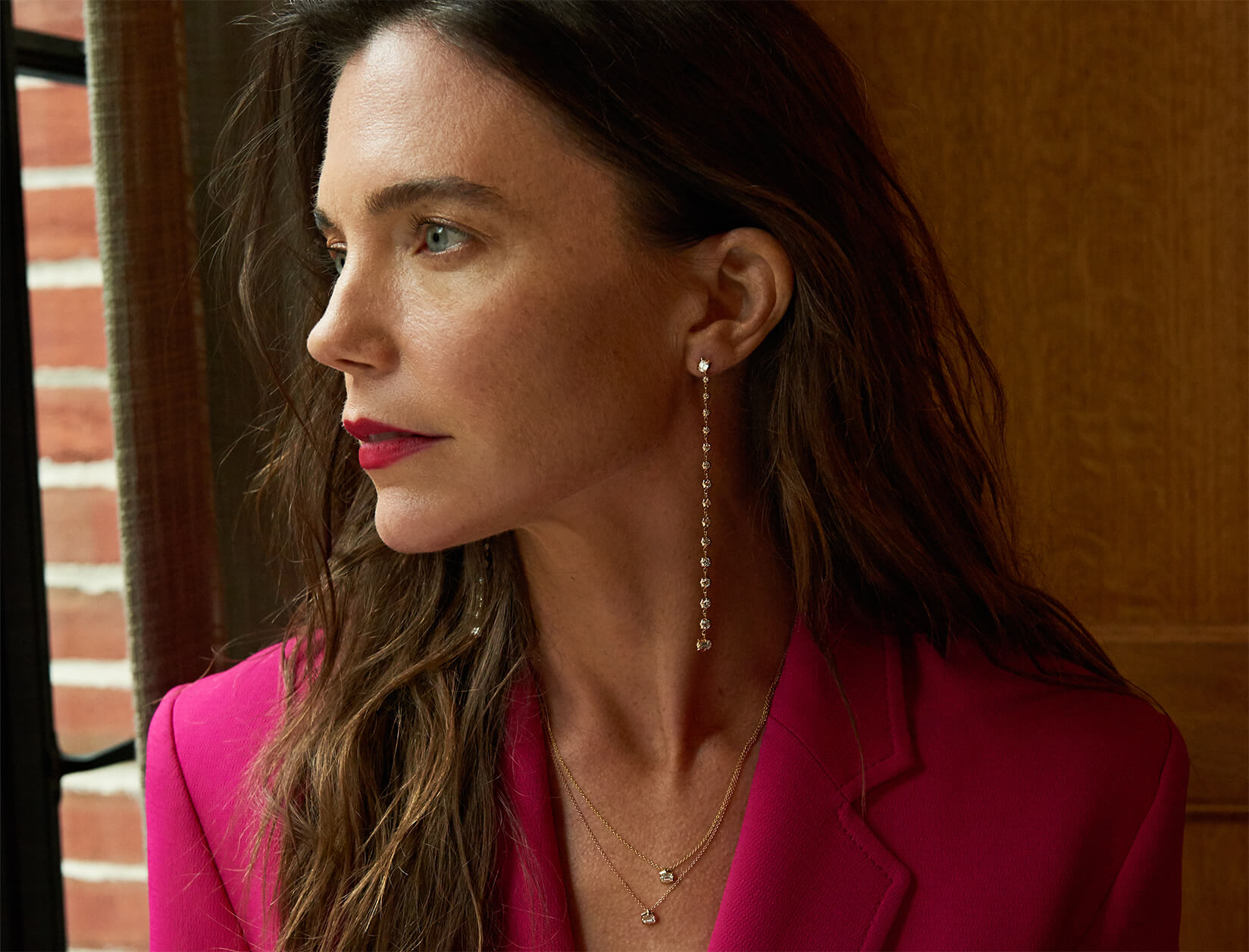 Photographs by Frances Tulk-Hart
Krupa, who splits her time between New York and LA, is currently making her home at the Ludlow Hotel, not too far from the second location of her newest venture, the Goods Mart in SoHo.
A Fearless, Wellness-Minded Entrepreneur
Reimagines the Corner Store
In partnership with our friends at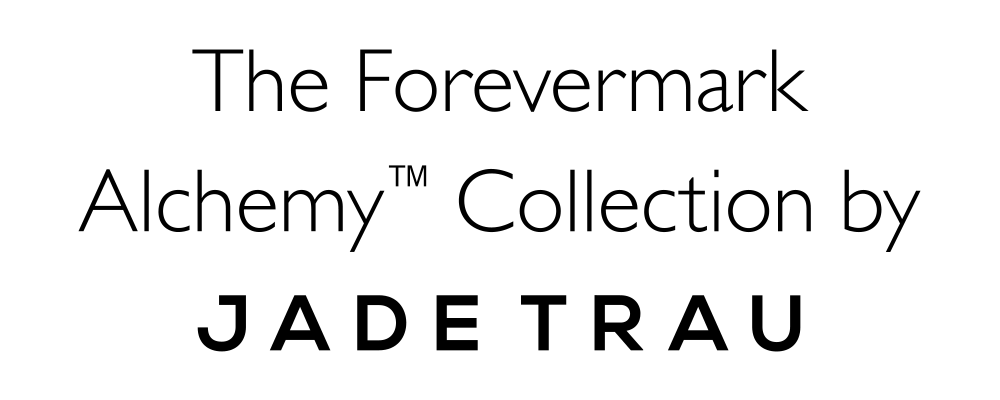 The Vanguard
RACHEL KRUPA
OCCUPATION: Founder, Krupa Consulting and the Goods Mart
CURRENT ADDDRESS: Between New York and LA
Characteristics: Bold, determined, genuine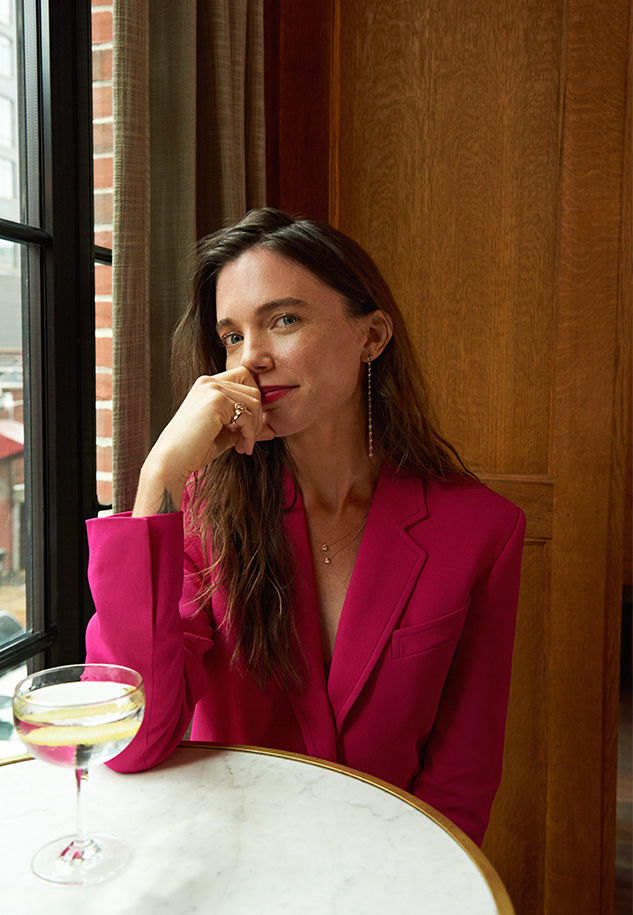 At goop, we love the idea of celebrating all types of women in their creative and entrepreneurial pursuits. This fall, we've teamed up with Forevermark to kick off the launch of the Forevermark Alchemy™ Collection by Jade Trau, which takes four diamond shapes and translates them into individual archetypes—the Maverick, the Sophisticate, the Envoy, and the Vanguard. To celebrate the collection, we reached out to four women whom we admire, who each uniquely embody the characteristics and spirit that bring each of these archetypes to life.
Rachel Krupa is a natural-born leader. In addition to running Krupa Consulting, a bicoastal agency that works closely with up-and-coming wellness brands, she has opened the Goods Mart in LA, and a second in New York is on its way. When it comes to making decisions, she goes with her gut—an important trait when you're leading a team of twenty-two and juggling several clients at once. Krupa is not one to take no for an answer, which is what makes her the Vanguard woman to a tee.
It's not something you'd expect to hear from a successful business owner: "You need to carve out time for yourself in order to function at your best." Then again, Rachel Krupa's entire career has been on the unexpected side. In 2010, she opened Krupa Consulting, an agency that works with brands putting wellness, environmental issues, and sustainability at the forefront of their mission—Clean Market, MatchaBar, Countertop Foods, Sweet Laurel, and others working toward a cleaner, healthier, more mindful world.
For Krupa, the idea of conscious living is hardly just a business mandate. In fact, she is so committed to her career path that it can be hard to figure out where her work ends and her lifestyle begins. "I schedule acupuncture, cupping, massages as I would meetings," says Krupa, who starts a typical day with a Pilates class. Time spent focusing on her own wellness and her commitment to self-care is paramount to Krupa's ability to multitask and run a bicoastal business. And it's working.
"While it's important to listen and learn from others, it's vital that you check in with yourself and know what's right for you."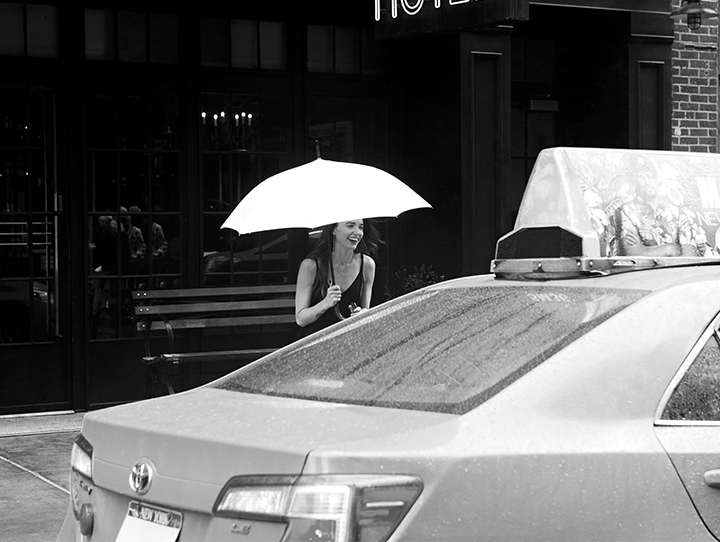 Last spring, Krupa added another feather in her female founder cap: She opened the Goods Mart in Silver Lake (a second location in New York's SoHo opens at the end of the month). Think of it as the corner bodega for a new era—one where the prices are low (a cup of La Colombe coffee is only $1.25), the pastries are gluten-free and from Sweet Laurel bakery, and the quality is high. In other words, there are no artificial colors, flavors, or sweeteners or pesticides anywhere in the store.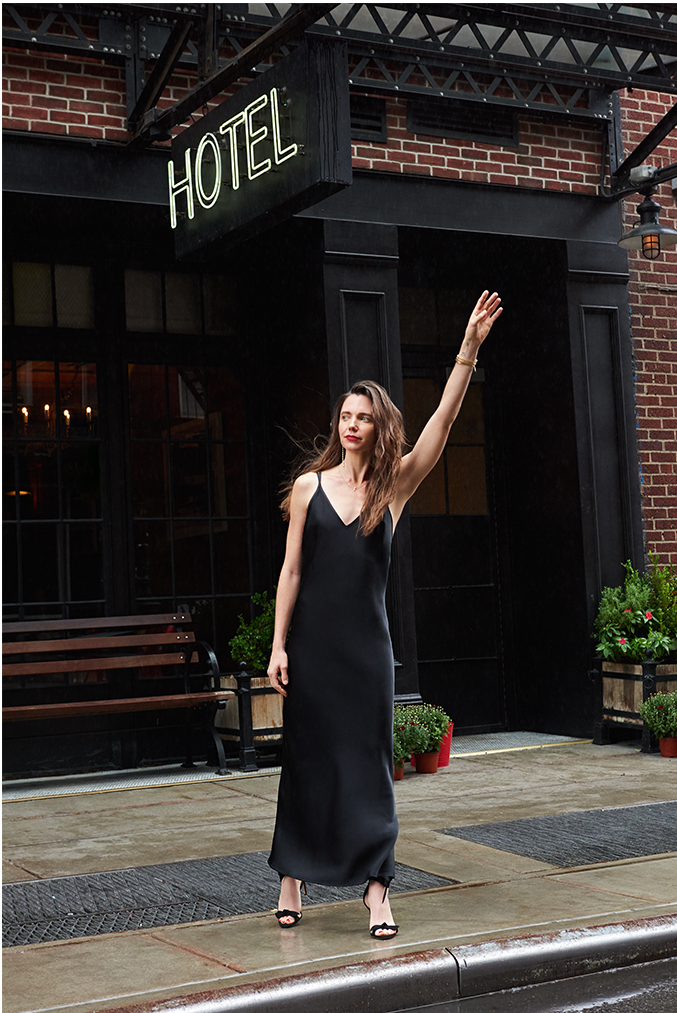 "When I'm faced with a tough decision, I go with my gut 100 percent of the time. It goes something like this: Stop, breathe, and think about it. Step away from the situation so you can clear your mind and think without emotion."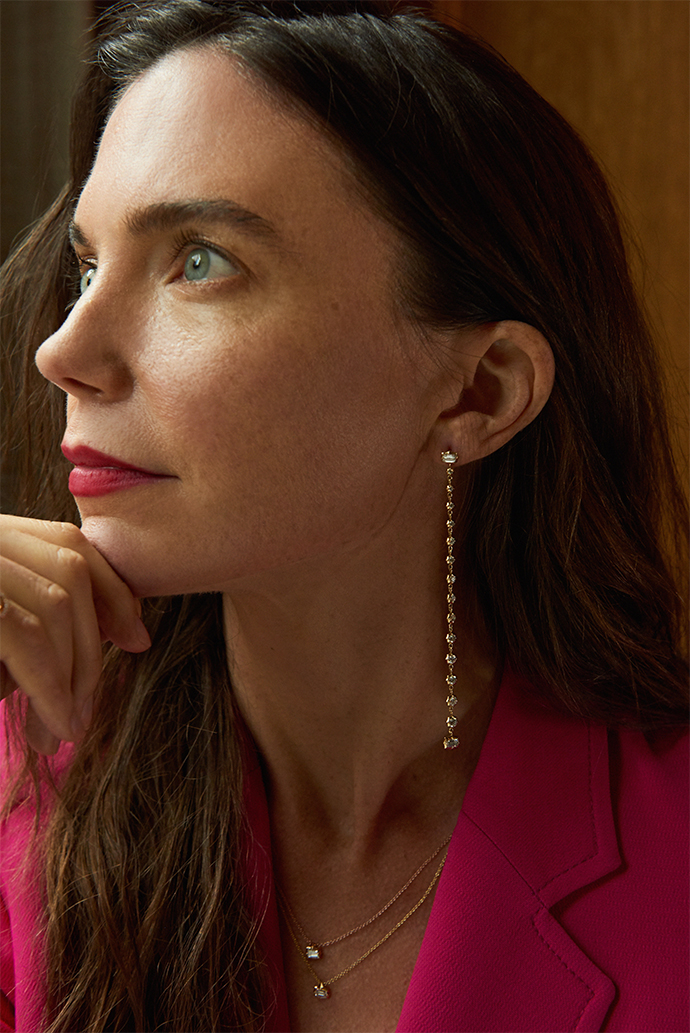 And Krupa being Krupa means that there are larger forces at work as well. "While we sell goods, we also look to do good for the neighborhood by hosting community dinners, donating to local charities, and celebrating local makers," she says. "It's what's missing from shopping online—it's what's missing from society."
"I've always loved emerald cuts, which is why I naturally gravitated toward the Vanguard designs in the Forevermark Alchemy™ Collection by Jade Trau. The pieces are simple yet bold. I tend to wear solid colors—black, navy, white, and red—so the jewelry makes a statement without overpowering."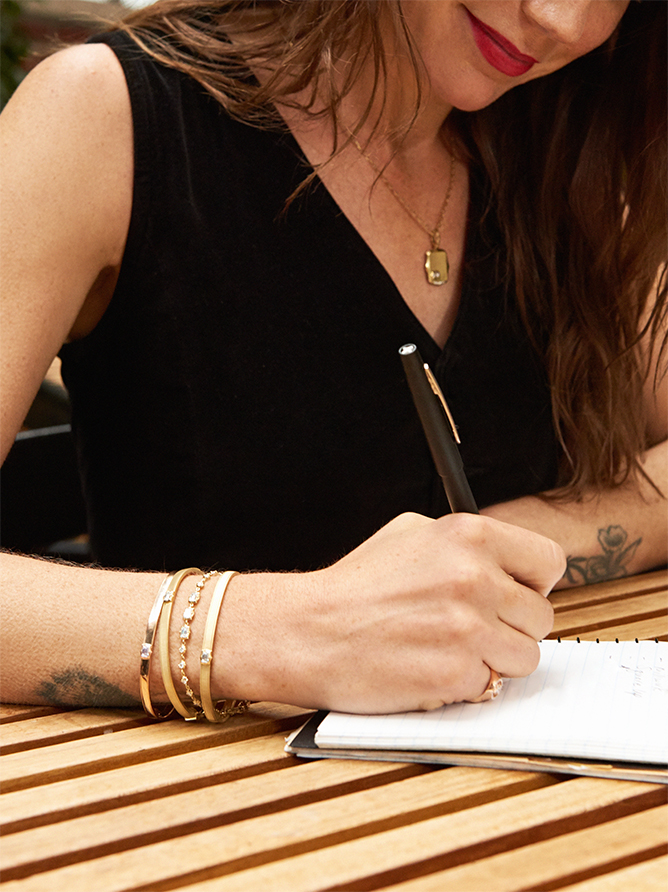 "My life in New York is just go, go, go," says Krupa, who often uses a hotel as her makeshift office to take client meetings and oversee the opening of the Goods Mart. "The best parts of my job are leading and mentoring a strong team, multitasking, and knowing that I get to focus on building brands I love and believe in."