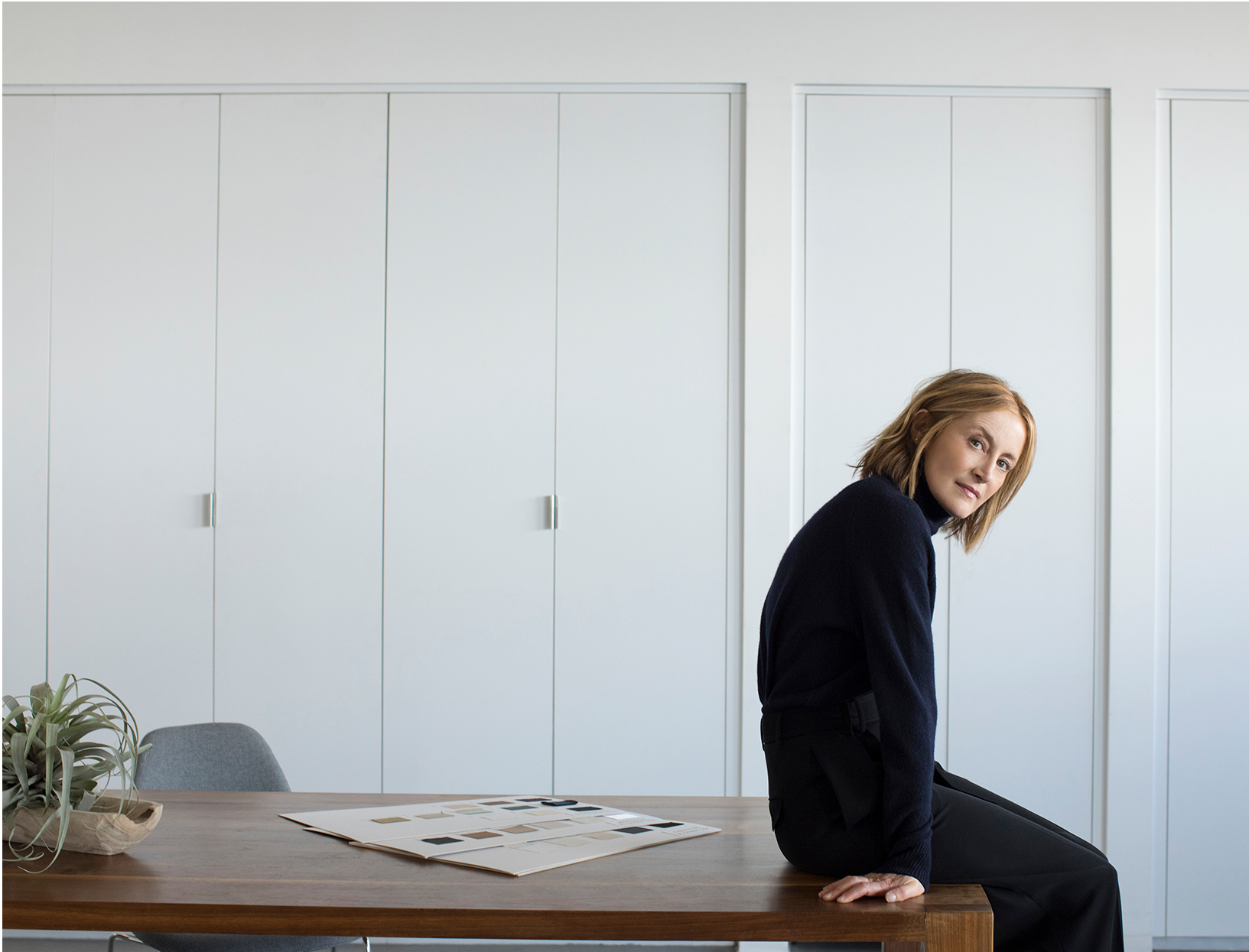 A Bicoastal Designer's Aspirational LA Setup
In partnership with our friends at

Spend five minutes with Vince's creative director, Caroline Belhumeur, and it's clear she's the company's best advertisement. The afternoon we dropped by, she's pure Vince, wearing the sort of easy clothes that are somehow relaxed without looking even a little bit sloppy—a simple grey sweatshirt and languid pants that make us think, That's brilliant, and yeah, I can totally wear it, too.
Belhumer has fully embraced bringing her work home with her; in fact, she's invited it to move in. Hints of the brand's special, well…brand, of quiet, polished style show up all over her mid-century modern home in Laurel Canyon (where she lives when she's not in New York with her family). We made a mental shopping list of her delicate bud vases, one particularly clutch 1970s leather sofa, and the Viviane Sassen coffee-table books on the shelves.
Mornings start early for Belhumer, often with a hike (when in LA…), and occasionally end with a caffeine-fueled design session before she makes her way to the official office. "I love this time of day," she says. "It's a great way to clear my head."
Then comes the fun part. Sketches, swatches, fittings, and good old-fashioned vintage furniture browsing—her afternoons are given to design and inspiration. We tagged along and, admittedly, started plotting how we can score an invite back.
8AM
"Coffee is essential. I will sit and answer emails or have phone calls with my team or my family back in New York at my dining room table. It's best with the doors open and the sunlight flooding in."
"We design for ourselves, so it's important that we want to wear each piece we put into our stores. For spring, I love our high-waisted pants and suede trench. They're pieces you can layer into your wardrobe, and they'll stay in your closet forever."