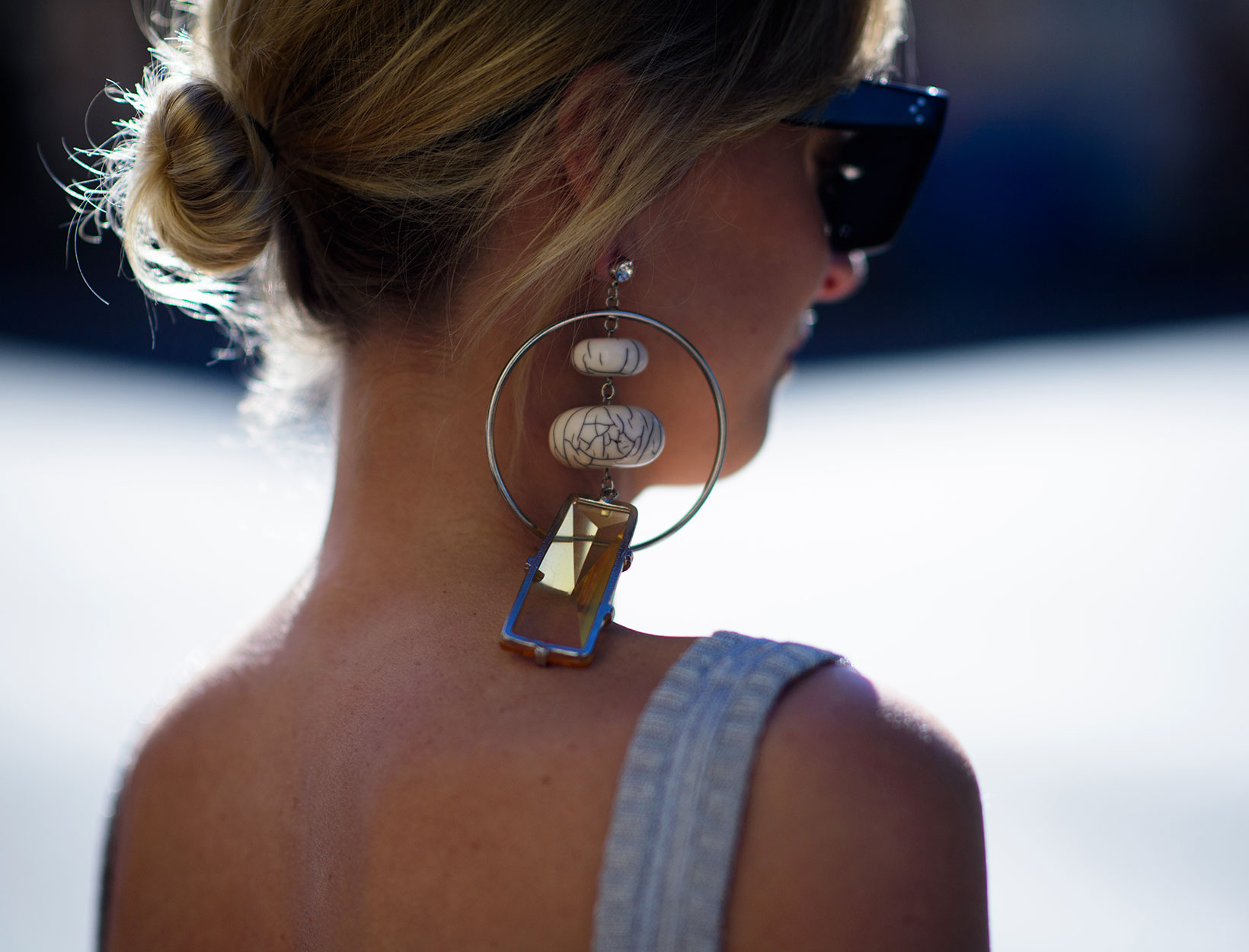 7 Last-Minute Pick-Me-Ups for Summer
In partnership with our friends at


It's a little ironic that summer, a time when we naturally gravitate toward low-key dressing, is also peak party season. So don't stress making room for anything too formal—the things that have the power to kick gauzy caftans and easy sundresses up a notch don't take much space—or thought.
1

GIVE THEM AN EARFUL
Dramatic drop earrings—in playful, summer-inspired shapes—are a vacation from the dainty studs you wear every day.
2

STACK THE DECK
A step up from everyday sandals, these add significant inches while staying true to their beachy origins.
3

TO HAVE AND TO HOLD
Summer wouldn't be summer without a big straw tote (the fringe accents dress it up) to stash an evening's worth of essentials.
4

A BRIGHT IDEA
Pepper in a pop of color—or better yet, two or three colors—to break up a monochrome look.
5

HAT TRICK
A good sun hat is indispensable this time of year; these flat-brimmed iterations provide plenty of protection without sacrificing the chic factor.
6

EASY ON THE EYES
Elaborate, vintage shades add a hit of cool by way of color-happy lenses and futuristic cat-eye shapes.
7

WELL-HEELED
What these pin-thin heels lack in practicality, they make up for in drama.