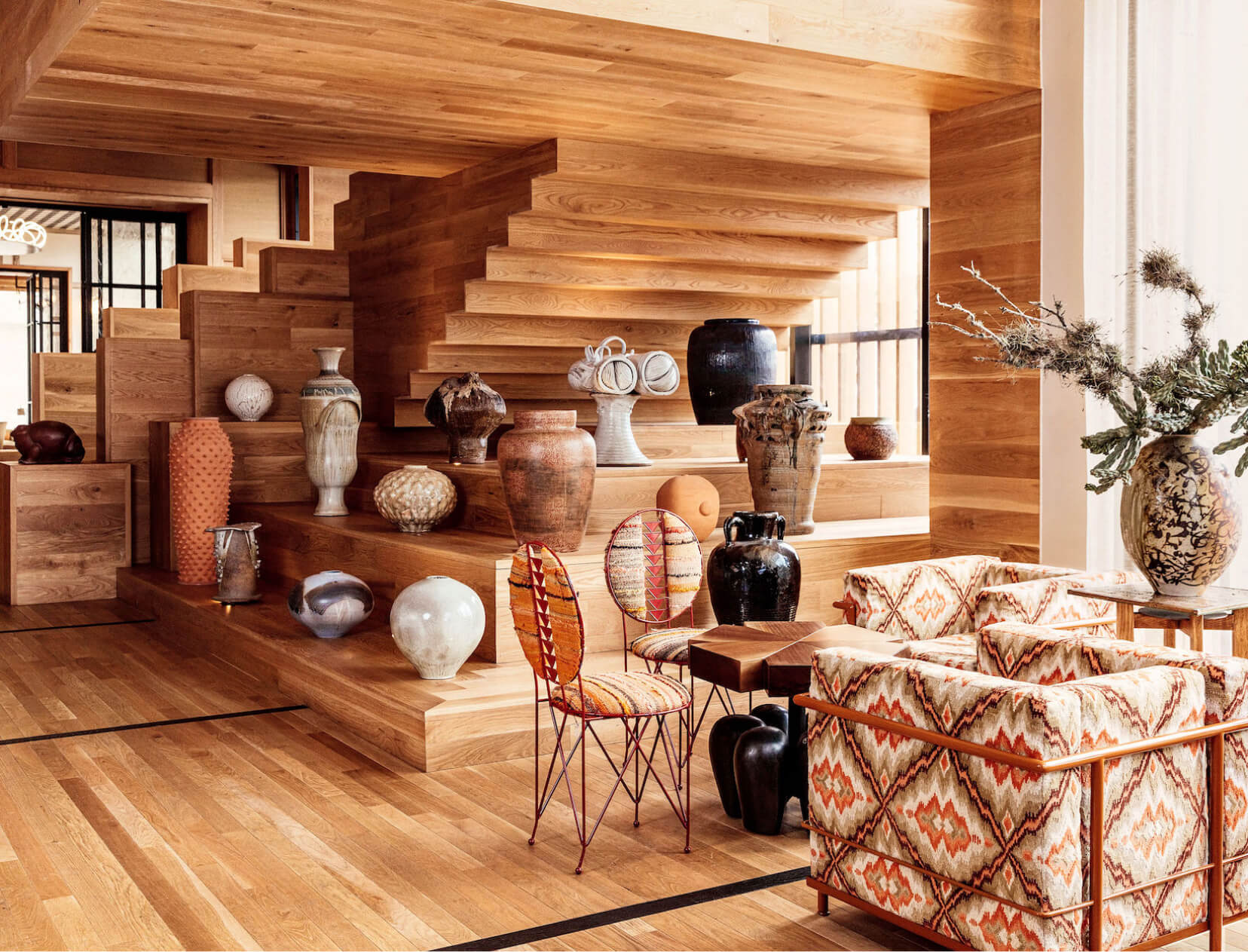 48 Hours in Austin
Austin. Land of music-fueled bar crawls and world-famous breakfast tacos, stunning outdoor arts spaces and the only nude beach in Texas. The state capital is as culturally radiant as it is quirky. So imagine our surprise (and delight) when goop's resident minimalist, editorial and creative fashion director Ali Pew, told us that's where she was heading. Granted, her trip revolved around the opening of the Hermès outpost on Music Lane—more Saint-Honoré than honky-tonk. But don't worry, the two-day itinerary she put together covers the unmissables: cowboy boots, Stetsons, et al.
Packing List
"Packing for Austin, I wanted to dress for the place (in my own minimalist way), which is a bit out of my comfort zone and required extra planning," she says. "It was also H-O-T. I focused on what feels good in the heat and specific moments on the itinerary. For the main dress-up event, I played with color—a modern take on suiting in bold orange. In the daytime, I went with warm-tone versions of the neutrals I normally wear: a dark-brown cotton dress for spending time outdoors and a white one in cotton canvas (reads like denim but cooler). The oversize sleeves and shoulder details have a slightly Western vibe without feeling costumey. For accessories, I stuck to comfortable sandals and an easy bag that went with every look in my carry-on."
Check In:
The Proper Hotel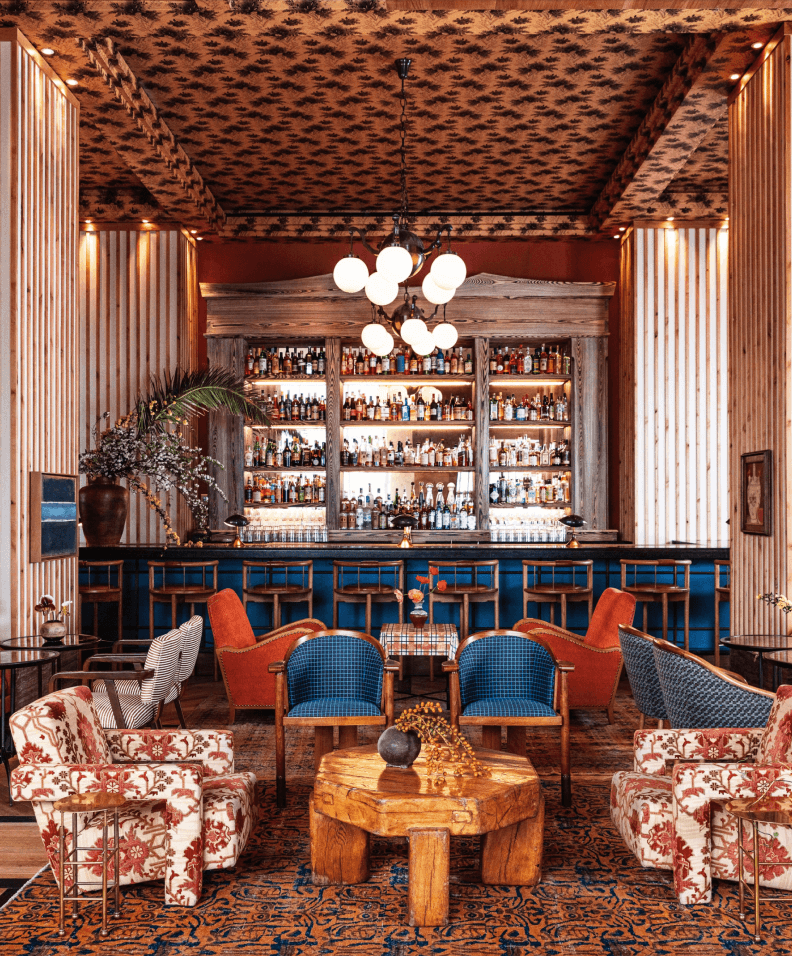 From the gingham ceilings to the local pottery to the oak-paneled walls, every detail of the Proper lobby is a thoughtful homage to Austin, as interpreted by the inimitable Kelly Wearstler. And it doesn't stop there. The guest rooms have upholstered walls and works from local artists, plus incredible views of Lady Bird Lake, the fluffiest beds, and bathrooms that make it hard to leave. Have your breakfast of crumbled baklava granola from the Peacock restaurant in bed and thank us later.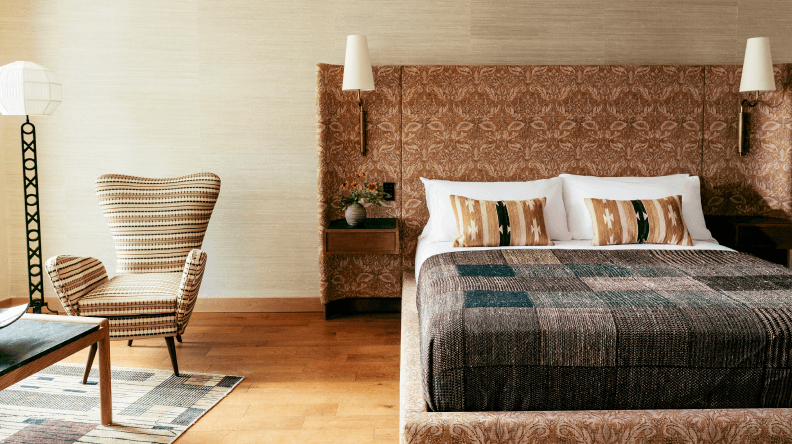 Speaking of having a hard time leaving the Proper's plush interiors: The on-site restaurants and bars (afternoon tea at Goldie's cocktail bar is an unexpected treat) are some of the best in the city. Then there's the rooftop pool, with its laid-back vibe and thrilling 360-degree views of downtown.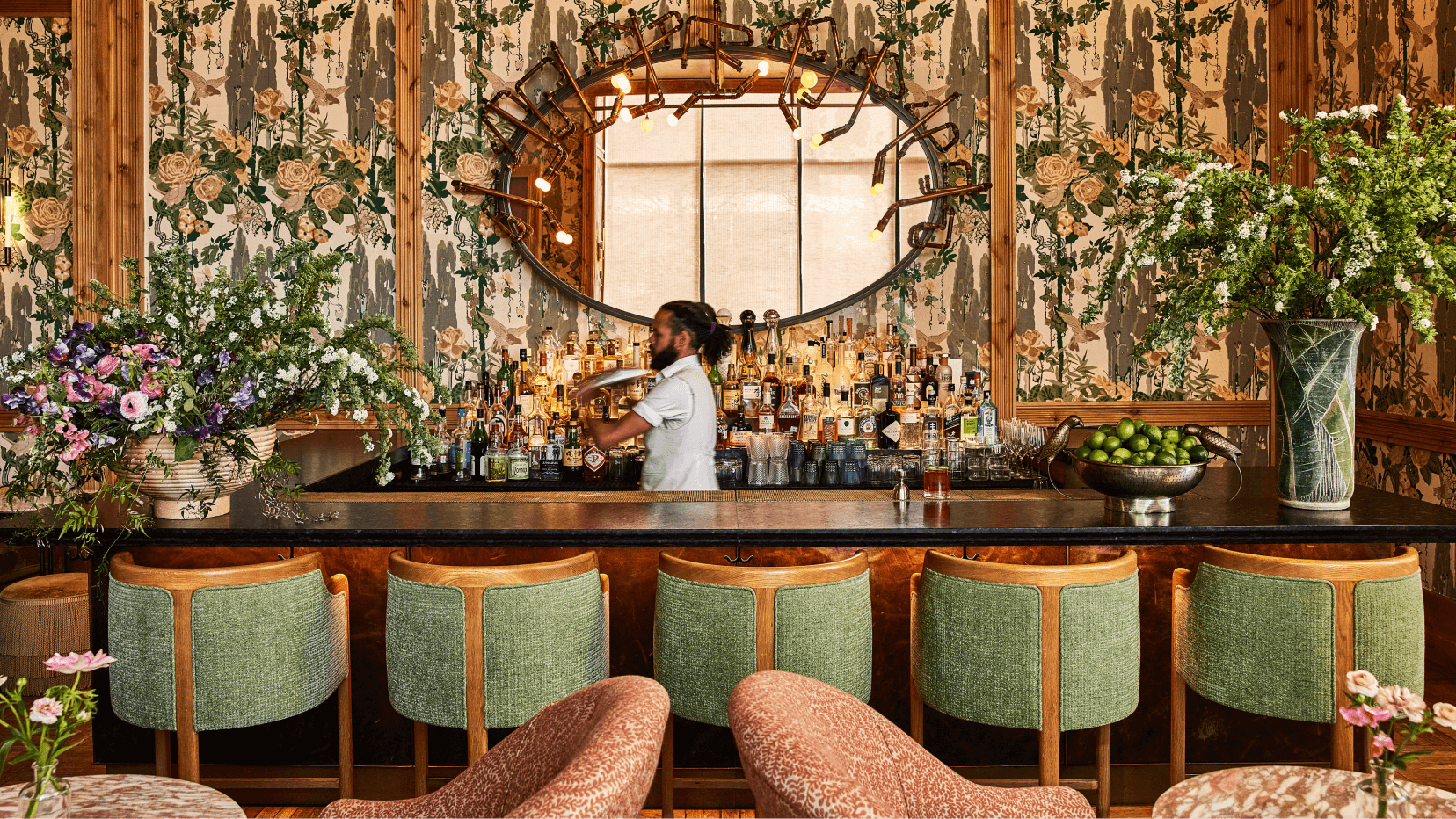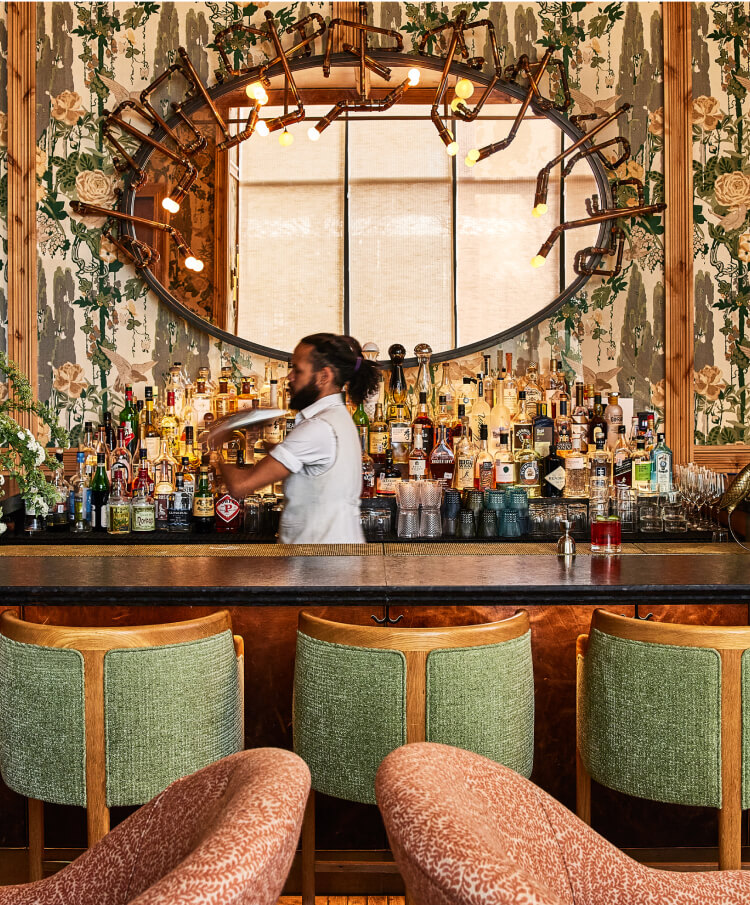 Day One
On your way to Laguna Gloria—a stunning outdoor museum dedicated to contemporary art and sculpture—take your pick of Ali's favorites for lunch. Or better yet, do one on the way there, and the other for a snack on the way back.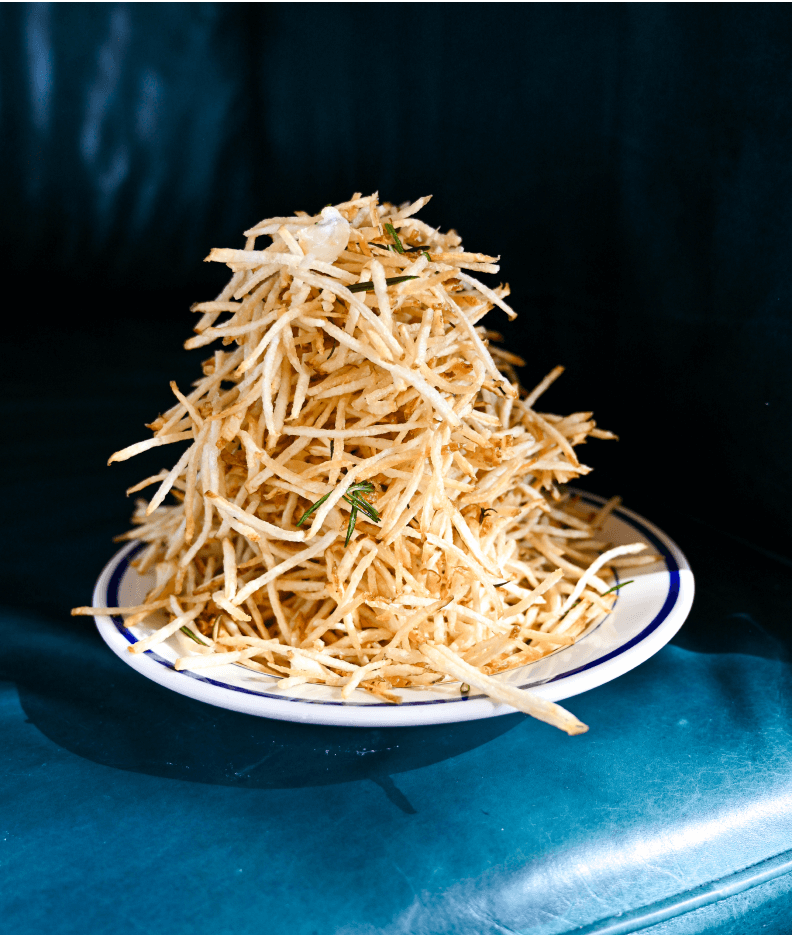 "This is the same Clark's I love to visit in Aspen. In the spirit of consistency, I kept my order the same, too: shoestring French fries and a lobster roll."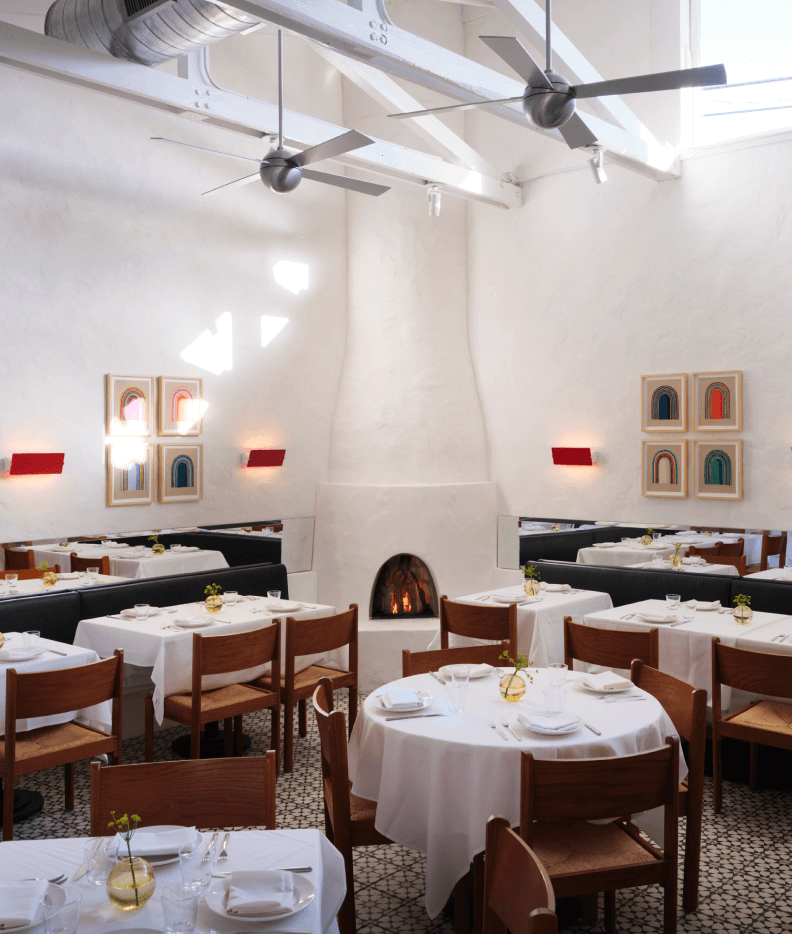 "Simply put: delicious. I recommend ordering a beautiful salad starter and a pizza for the table, followed by the fish of the day. The interiors have a sleek, modern Italian vibe with a cozy corner fireplace."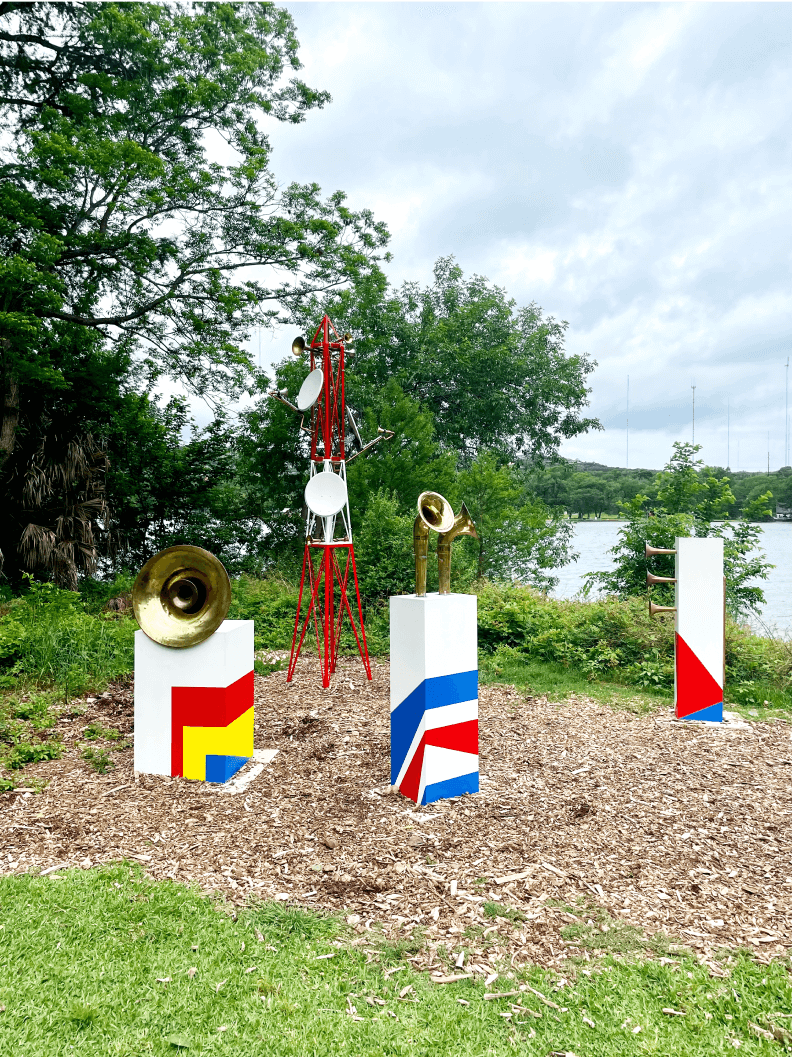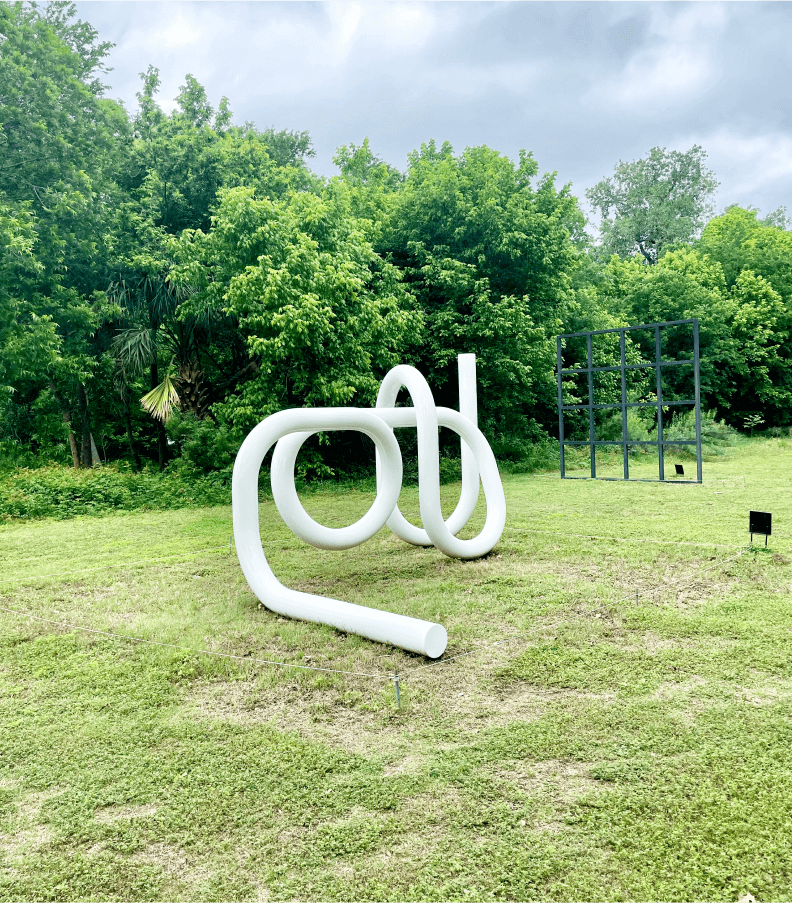 Laguna Gloria
"The river here feels more like a small lake, which makes the setting for the sculpture garden all the more dramatic. Follow the path through the massive trees and stop to engage with some of the interactive works as you go. You can get a lot out of a two-hour visit, though I could easily have spent an entire day."
Day Two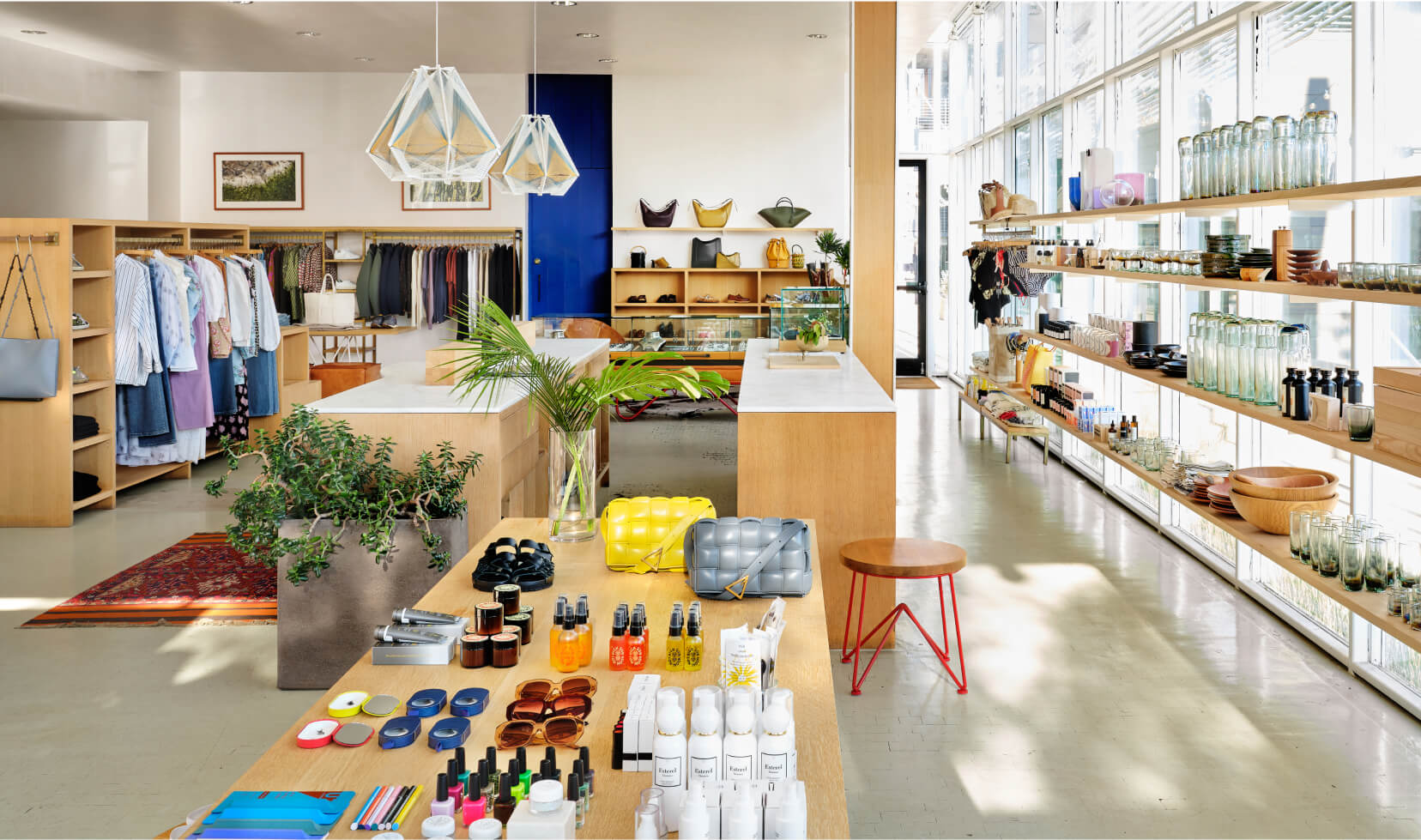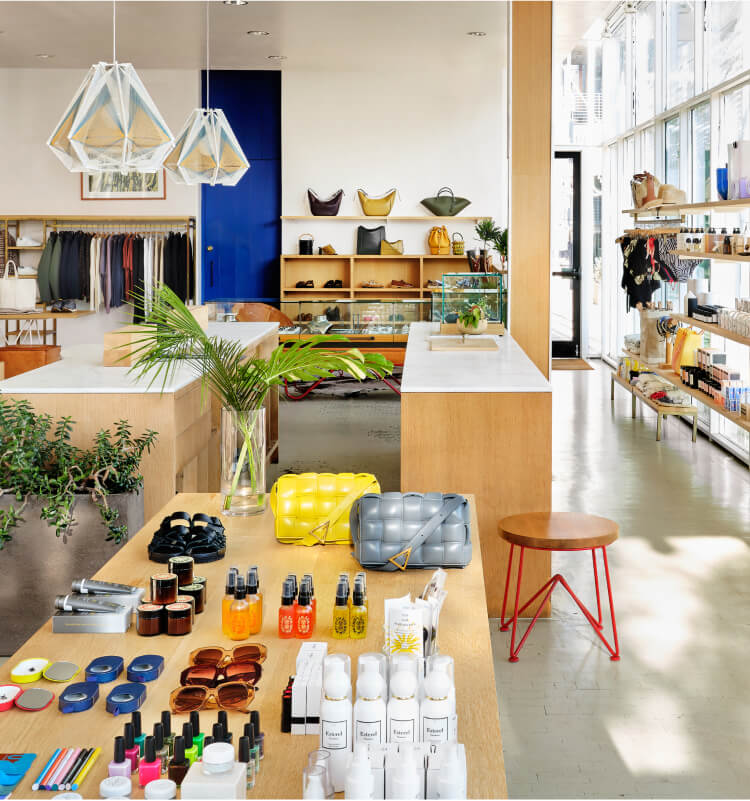 This is where old Austin meets new Austin. You'll find a little bit of everything: ByGeorge is one of the best fashion boutiques not just in Austin but in the country. A scoop of the house special strawberry at Amy's Ice Creams is a must. And, of course, cowboy boots at Allens.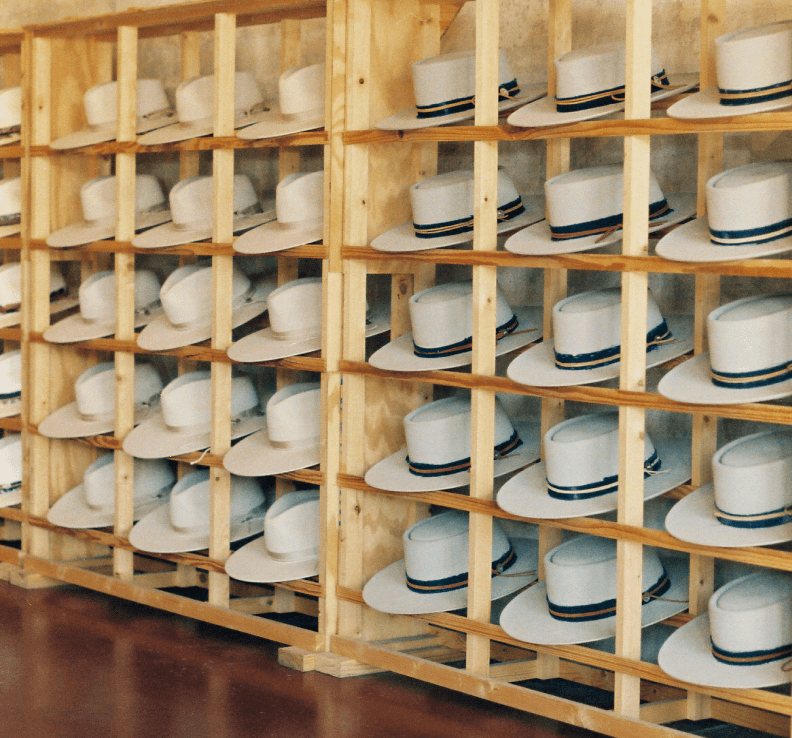 Is a custom-made Stetson a necessity? Probably not. But is it a uniquely Austin experience you can take home with you and enjoy forever? Absolutely. If millinery isn't your thing, the Swedish furniture and curated home accessories just might be.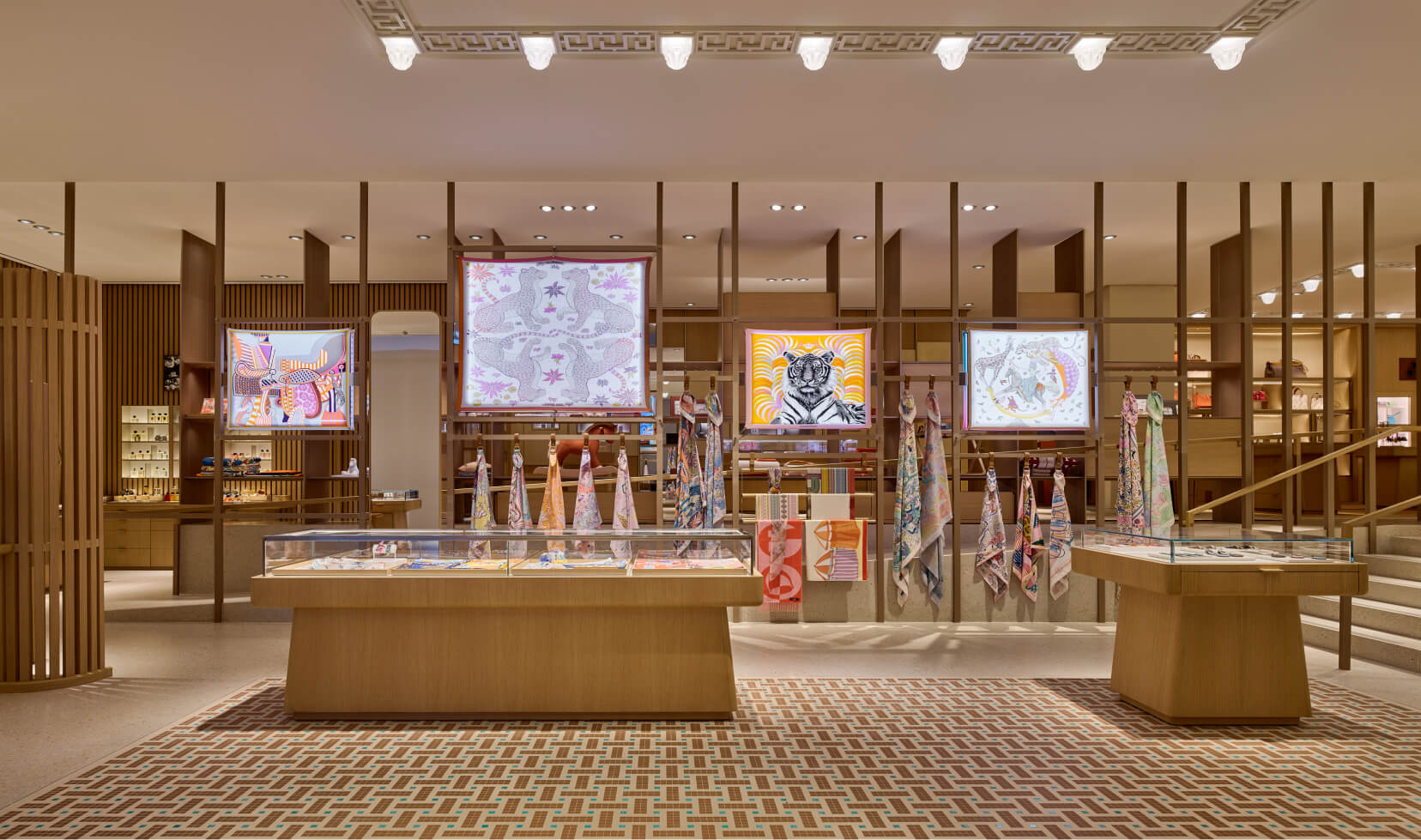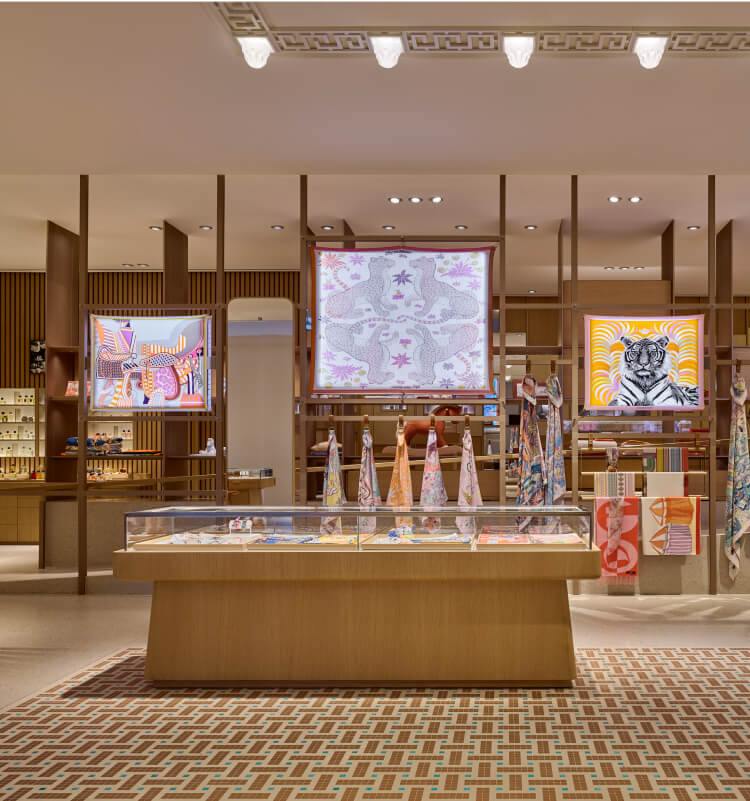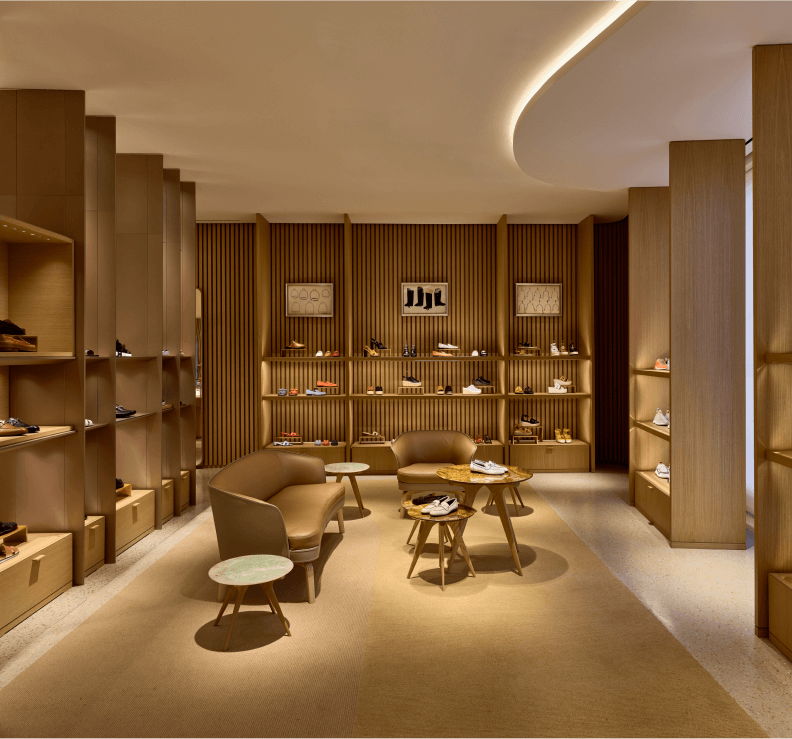 Hermès
If the interior feels somewhat familiar, it's because the architecture is inspired by skate parks—skate culture being one of several threads in the city's vibrant cultural canvas represented here. Music, Southwestern motifs, and equestrian elements are also accounted for by way of one-of-a-kind pieces like a children's rocking horse, a bar cart, and a leather radio.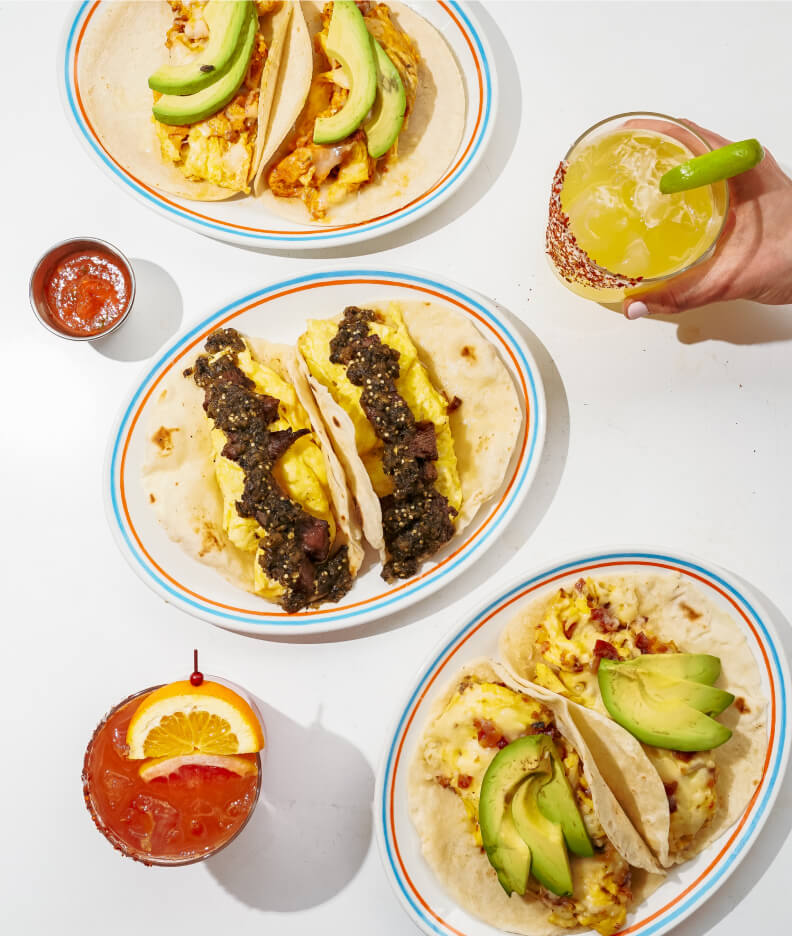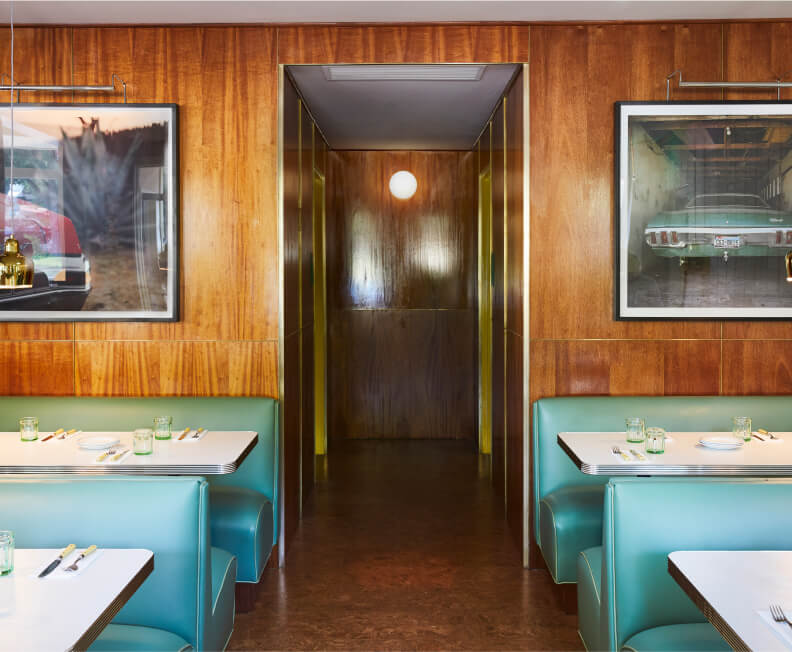 This place is strategically located right on Congress, and perhaps even more strategically, it serves epic hangover food: pancakes, breakfast tacos, and an egg sando that gives NYC deli BECs a run for their bacon.