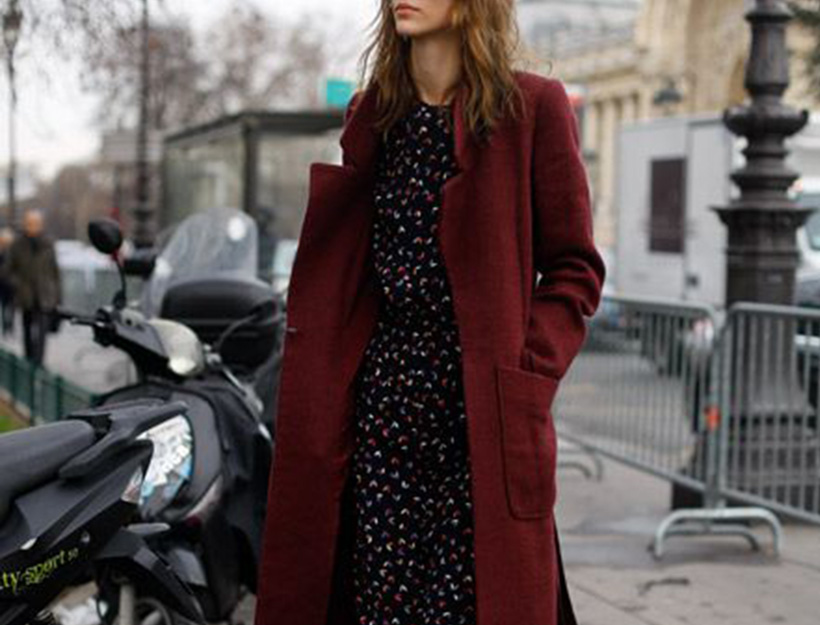 3 Ways to Wear a Floral Dress this Winter
A great dress—even one that looks strictly fancy at first glance—can be worked into more outfits than you'd expect, without looking the least bit over-dressed. Here, three ways to get the most bang for your buck out of one extra-hard-working investment piece.
Nº 1. Beatnik-Chic
There's something inherently cool about pairing masculine pieces—like chunky, inclement-weather-friendly boots and a military-inspired coat—with a decidedly femme dress. A turtleneck base layer is as unexpected as it is practical.
Nº 2. Desk-to-Date
What we love most about a shaggy cardigan is that it can easily play the part of a faux-fur jacket—simultaneously looking put-together and toning down a delicate dress for daytime. Neutral colors play particularly well with the micro-floral and bohemian vibe of the dress.
Nº 3. Go All-Out
How do you make a printed dress look totally new for black tie? Details, details, details. One elegant overcoat and a handful of embellished accessories (tassel earrings, an elaborate purse, and not-so-basic black pumps) lend all the glamour you need.