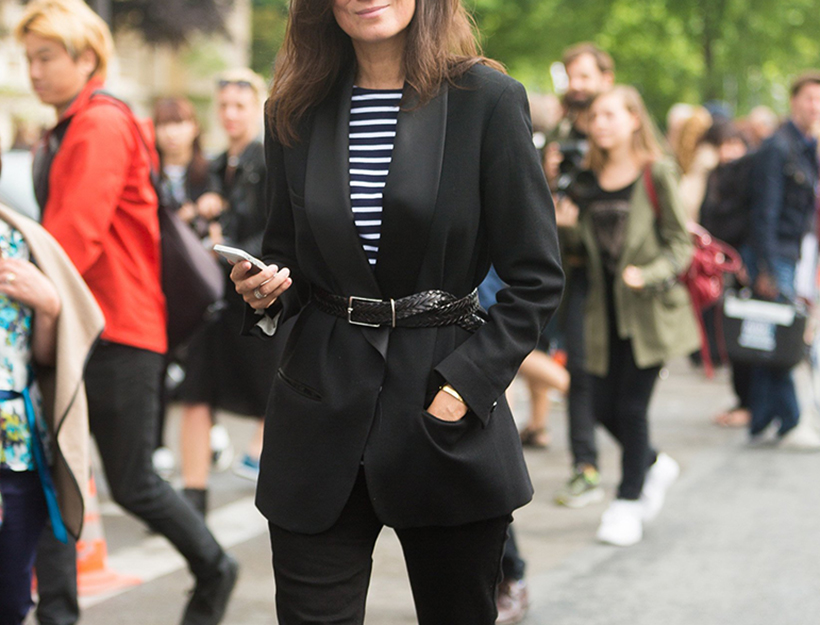 3 Ways to Get Tuxedo-Inspired Dressing Right
Something about a suit—even just the impression of wearing one—feels so empowering. The tuxedo in particular, which hovers comfortably between full-on glamour and his-for-her cool, makes for good inspiration in situations where dressing all the way up isn't required. Three deconstructed takes on the tux to get you started, below.
Nº 1 The Tuxedo Jacket
A pair of black jeans is the kind of effortlessly polished staple you can get away with wearing across multiple occasions—it all depends on what you team them with. The blouse and blazer create an easy but impression-making professional outfit, and all you need to make it cocktail-friendly is a cute clutch.
Nº 2 The Tuxedo Shirt
Perfect for day or a festive dinner, a tailored pencil skirt is your alternative to trousers. Meanwhile, the cardigan serves as a softer, more delicate proxy for a suit jacket. A sweet ruffle here and some gold accents there lend some glitz without looking overdressed.
Nº 3 The Tuxedo Pant
Here's how to maintain the uniform vibe of a suit while going full-on cozy: a white tee stands in for a blouse and slim-tailored joggers are a dead-ringer for tuxedo pants. Leave it to the structured shoulder bag, elegant jewelry, and gorgeous overcoat to pull these athletic separates together.