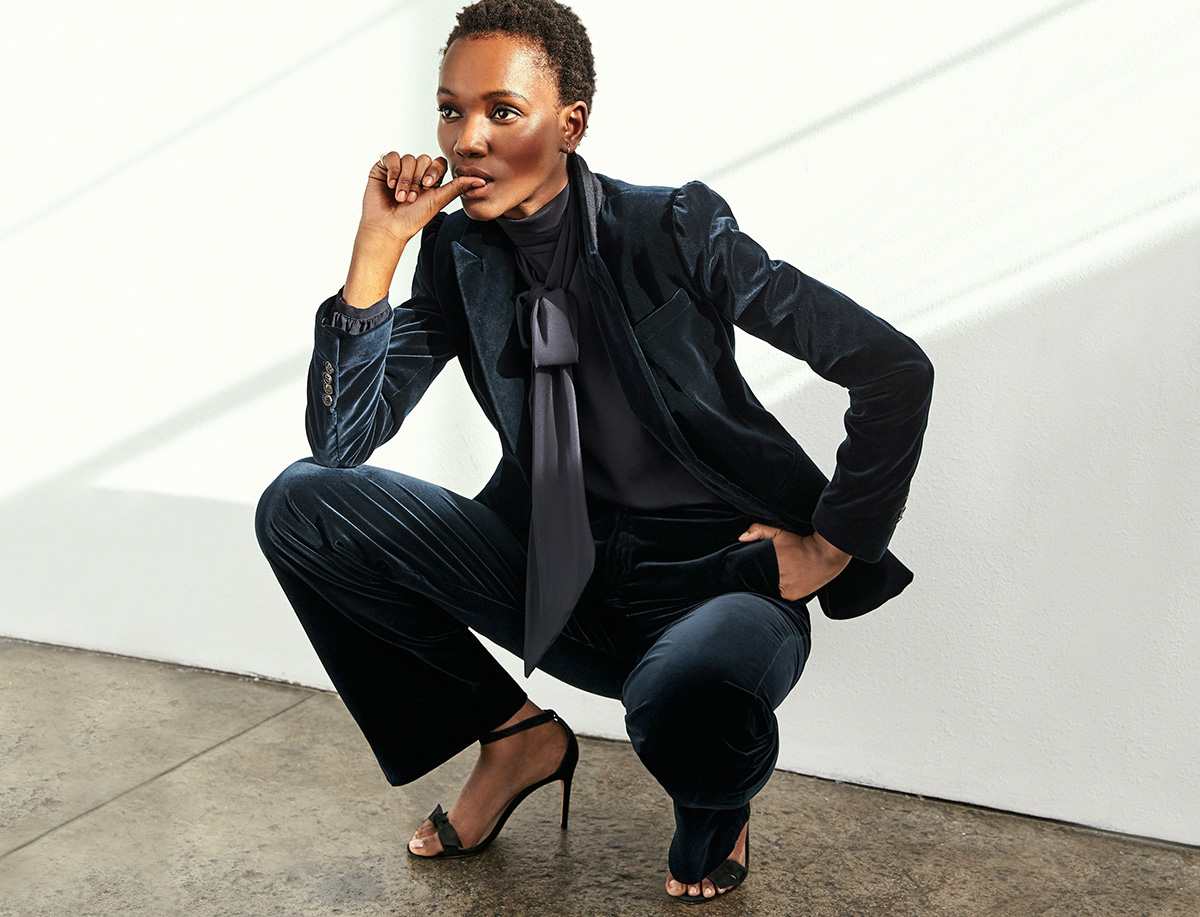 GOOP LABEL Alex Velvet Blazer, goop, $650; GOOP LABEL Jessica Silky Blouse, goop, $395; goop Label COLLEEN VELVET TROUSER, goop, $450; Alexandre Birman CLARITA HEEL SANDAL, goop, $595.
3 Ways to Dress Up Like You Mean It
Rather than submit to the stresses of party season, take the steady flow of festivities as an opportunity to embrace the more-is-more maxim: an extra accessory here, a hint of glitz there—it's all whole-heartedly encouraged.
FRIENDS-GIVING

Punctuate a gently embellished sweater and metallic skirt pairing with chunky velvet platforms. This way, you can put in solid kitchen time—plus, oversee cleanup efforts after—without sacrificing comfort or aesthetics.
Night at the Ballet

Sleek, elegant, and a little bit sexy, a silky slip dress is a perennial special-occasion classic. A fringed smoking jacket is a downtown finishing touch to a decidedly uptown outfit.
Office Party

Double down on jewel-toned velvet (hands-down the most festive fabric) with a chic his-for-her suit and strappy, leg-lengthening heels. Minimal jewelry and accessories temper the glam for day.
Related: How To Dress For A Party