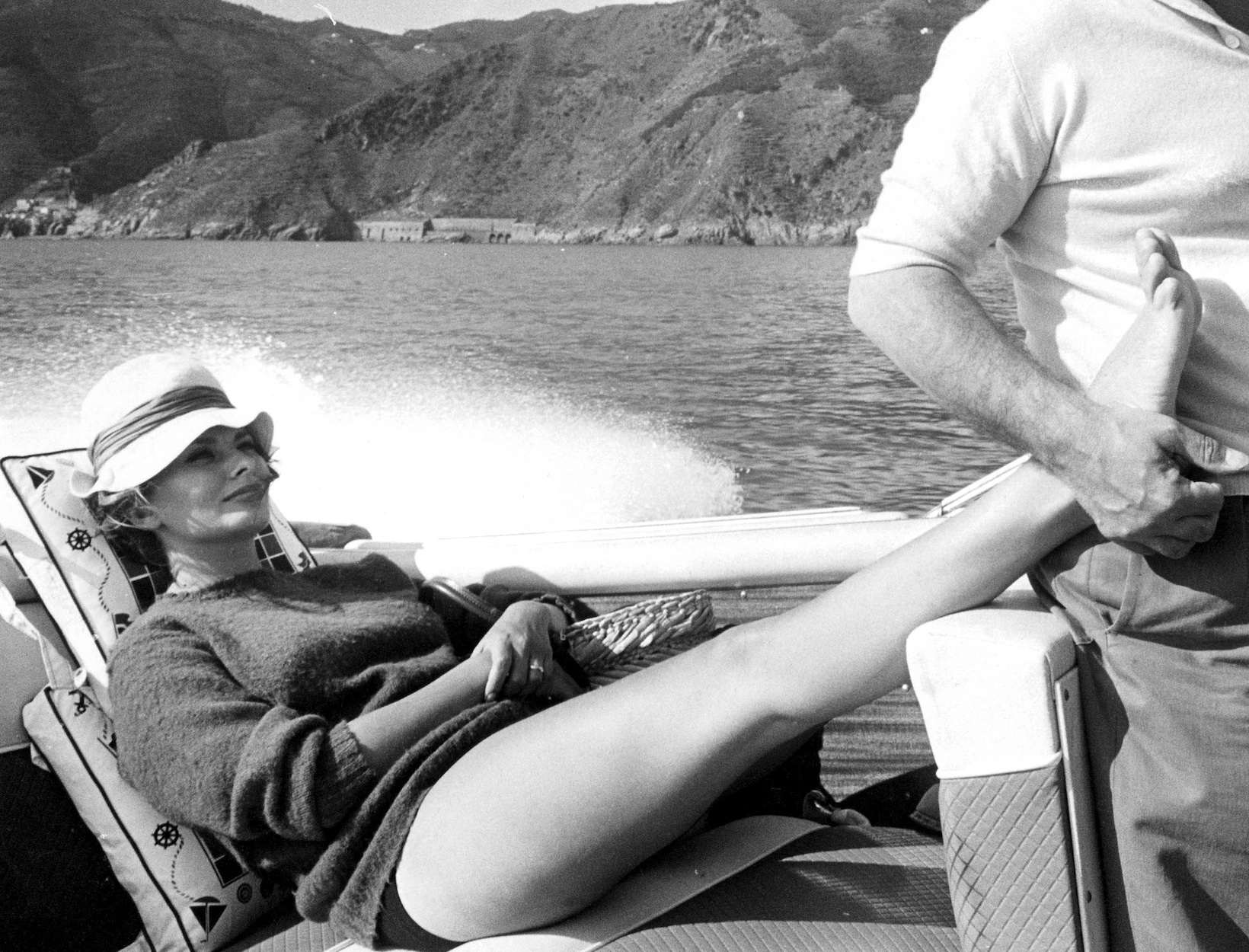 3 Summer Pieces
(That Would Make Fellini Proud)
Is there a more romantically beautiful time and place than the Italian Riviera circa 1959? Exactly. But until time travel is a viable option, we are going to re-create La Dolce Vita with polished, retro pieces, like va-va-voom dresses, shin-skimming skirts, high-waisted bikini bottoms. And a Vespa. Of course.
LA DOLCE VITA

The beauty of this streamlined corset dress, beyond the choose-your-own-adventure button-front (show some leg, or décolléte, or both), is that it's game for anything—picnics, fireworks, alfresco nuptials. It's also a pretty backdrop for whimsical raffia accessories, like structured sun hats and striped pannier basket bags.
ROMAN HOLIDAY

A scooter-friendly poplin skirt is an all-around versatile vacation staple. Floaty gingham in particular plays up the breeziness of a shoulder-baring blouse. We're now convinced that one look can be coquettish and demure at the same time.
UNDER THE TUSCAN SUN

An artful Majolica print—by way of a cool bikini—is just as at home poolside as it is by a plunging grotto. It stands beautifully on its own (or go full Italian and add shiny hoops)—and as a graphic contrast beneath crisp summer whites.